(Psalms 9:1)
I will praise thee, O LORD, with my whole heart; I will show forth all thy marvelous works."
Let's thank God for the care and Protection throughout the week. Let's enter the new week with thanks giving in our hearts.
Jehovah God,we repent of any error we have done this week.Am seeking for your mercy and forgiveness.
Lord am asking for your covering and Protection of the blood of Jesus as I finish and Start the week.
Am praying for your presence to accompany me entirely.Without your presence I cannot make it alone.
l want to come against every power of darkness programmed against my blessings this weekend to die by fire in Jesus name.
l want to speak abundance and sufficient blessings over my weekend in Jesus. Lett your perfect will be done in my life now and forever more Amen.
As you protect me protect also my children, wife, husband, relatives, neighborhood, Nation and entire world.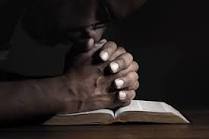 (Photo courtesy)
Content created and supplied by: Hannahh (via Opera News )