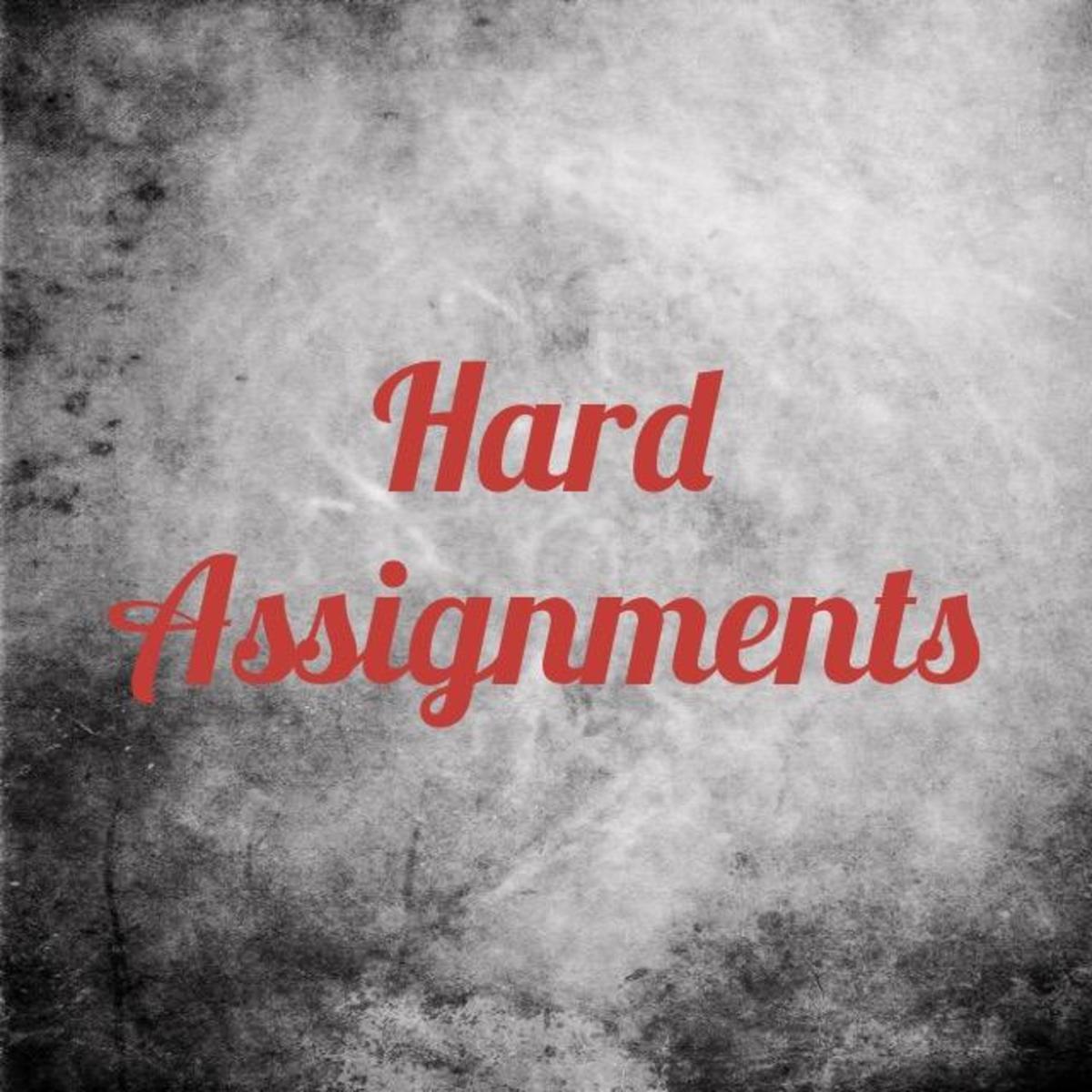 Every person was born with a purpose. With that purpose, God gives assignments along the way to fulfill that purpose. That principle is illustrated throughout the Bible when God gave His people hard assignments. Learning how they handled their hard assignments might help you when God gives you a hard assignment.
1.Abraham's Hard Assignment
In Genesis, the first book of the Bible, God gave Abram several hard assignments at the time when he was living his life as a pagan. God told Abram, "Go from your country, your people and your father's household to the land I will show you (Genesis 12:1). Notice how many times the word "your" is used in this one verse. God acknowledged that He was telling Abram to give up everything that belonged to him.
Notice also that God did not tell Abram where he was going. Abram did not question God or refuse His request. Instead, in a few verses later in Genesis 12:4, "So Abram went, as the Lord had told him."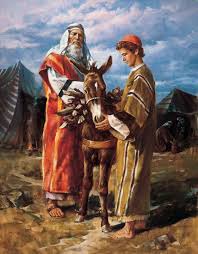 (The man was named Abram before his name was changed to Abraham. His wife was named Sarai until her name was changed to Sarah).
That was not the hardest assignment God gave Abraham.
Abraham waited over 25 years to have a son after God promised him one in his old age with his barren wife Sarah. When Isaac was a lad, God told Abraham to take him to Mount Moriah and sacrifice him. Even though it was a hard assignment, Abraham trusted God and did as God requested after God had given him a son in his old age.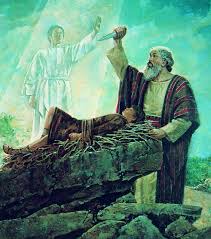 Abraham took Isaac to the place God had told him to go. He prepared Isaac to be sacrificed, but just as the knife was coming down, a messenger of God showed up just in time to prevent Abraham from killing his own son. God said, "Now I know you fear God." Fear, in this case, means "reverence." Abraham looked up and saw a ram and sacrificed it instead of Isaac. That account is found in Genesis 22:1-19.
Abraham goes down in biblical history as a man who was faithful and obedient to God. He is known as "Father of many nations."
2.King David's Hard Assignment
Abraham had not done anything wrong to be given hard assignments. However, King David was given a hard assignment for doing something wrong. David counted the men in his army (2 Samuel 24:1-17). That was not a sin itself, but David's general Joab strongly warned him against doing so. David insisted on doing it anyway. Because that angered God, He instructed David to select one of three choices for his punishment:
1.A three-year famine in the land
2.A 3 months of a military fight with Israel's enemies
3. A 3 days of pestilence
David chose three days of pestilence because he thought it was better to fall by God's hand than by the hands of an enemy. David saw 70,000 people die before his eyes because of the pestilence that covered the land.
David atoned for his sin, and he goes down in biblical history as "a man after God's own heart."
3.Jonah's Hard Assignment
When you compare Jonah's assignment to the others, it might not seem too hard. However, the prophet Jonah thought his assignment to go to Nineveh and preach to rebellious people was hard because he just didn't want to do it. In fact, he got on a ship and went in the opposite direction.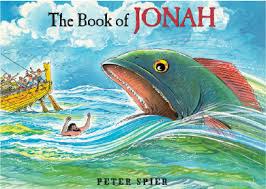 The ship encountered trouble on a stormy sea. The men on board attributed the trouble to Jonah being with them. Therefore, they threw him overboard and he was swallowed by a big fish. He was in the belly of the fish for three days. After Jonah prayed, the fish spit him out, and Jonah ran to Nineveh to complete his assignment, and the people were saved,
Jonah's story is covered in the short book of only four chapters.
4.Hosea's Hard Assignment
Like Jonah, the entire Book of Hosea is about Hosea's hard assignment. The minor prophet was instructed to marry Gomer after God told him that she would be unfaithful to him. God used Hosea's marriage as an object lesson to illustrate Israel's unfaithfulness to God.
Gomer left home on several occasions to prostitute herself just as Israel was prostituting herself with pagan gods. Each time she left, her husband went out among the men and paid money to buy her back because he loved her and forgave her just as God forgave Israel and bought her back.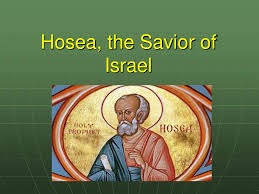 That was Hosea's hard assignment, but He was obedient to God to marry a prostitute. Not only that but Hosea's two children's names represent God's estrangement from Israel. His daughter was name Lo-ruhamah, which means "not pitied." Hosea's son was named Lo-ammi, which means " not my people." Every time Hosea called his children by their names, he was reminded that his family was an object lesson of God's displeasure with the people of Israel for following false gods.
5.Ezekiel's Hard Assignment
Ezekiel's hard assignments included performing many object lessons to get the attention of Israel. The prophet was told to lie on his left side for 390 days to symbolize bearing the sins of the people. After that cycle was over, he was to lie on his right side for another 40 days, a day for each year of Israel's rebellion (Ezekiel 4:1-8).
According to Ezekiel 9-17, the major prophet was told to cook bread over human excrement for fuel and eat it in the sight of people. This was to show them how they were defying God's word. Ezekiel did as God instructed, but he was given a much harder case later.
God told Ezekiel in advance that his wife would die. God said, "Son of man, behold, I am about to take the delight of your eyes away from you at a stroke; yet you shall not mourn or weep, nor shall your tears run down" (Ezekiel 24:15–16). If that wasn't hard enough to bear, God advised Ezekiel not to engage in any of the other customary mourning practices such as wearing sackcloth, throwing ashes on his head, covering his mustache and beard, or eating foods that that grieving people usually eat. Instead, Ezekiel was told to wear a turban on his head and keep his sandals on his feet as signs of celebration. To not mourn for his beloved wife was a great sacrifice for Ezekiel and caused him great pain just as the pain caused by her death.
Why would God give Ezekiel such a hard assignment? Many people find it difficult to understand why God would do that to Ezekiel just to get His point across. After all, Ezekiel was a faithful prophet who spoke the word of God to His people even when they refused to listen.
God used the death of Ezekiel's wife as a symbol of the death of the temple that was the delight of Israel's eyes and the object of their affection just as Ezekiel's wife was to him. Despite Ezekiel's hardship, the people would also realize their great loss and would come to know that God is the Lord (Ezekiel 24:19–27).
6.Jesus's Hard Assignment
God was not selective in the ones He gave hard assignments to. Even Jesus was given a hard assignment, according to human understanding. However, He, like all the aforementioned others, fulfilled His assignment.
What happened in the Garden of Gethsemane on the night of Jesus' arrest proves that His assignment to die on the cross was a hard one.
Jesus took his inner circle with Him to the garden to pray. He told Peter, James, and John that His soul was deeply grieved. Then He fell on His face and prayed. The second time He prayed, "Father, if You are willing, remove this cup from me; yet not my will, but yours be done." In other words, Jesus prayed to His Father to let His assignment be carried out another way, if possible, but if not thy will be done." Jesus was in agony and He prayed a third time. He prayed so fervently that His sweat became like drops of blood, falling down upon the ground (Matthew 26:36-46; Luke 22:40-46).
Jesus had never responded to anything like that in His 33 years on earth. Jesus knew He was facing a hard assignment. After He prayed and came to terms that it was not His will but the will of His Father, He died on the cross and fulfilled the assignment for which He had come to earth.
It is not always easy to carry out some assignments given by God. One thing to know is that when God gives you an assignment, it can be done and will be done even though it might be difficult.
The worse thing you can do is to run away from an assignment that God gives you because God has given it to you for a reason. Whatever you have been assigned to do, you should do it whether it is an easy assignment or a hard assignment. Jonah ran in the opposite direction, and we know what happened to him. To avoid ending up in the belly of a big fish or having some other bad things happen to you, it is best to do what God assigns. You will eventually end up doing it anyway because God always accomplishes His purpose.
God will give you the strength to do what He has asked you to do. Stay close to Him by reading His word, praying, and listening to what He has to say. When you accept the assignment and begin working toward its completion, God often sends the right people and resources to help you.
It is easier to go through any hard God-given assignment if you give up your will and say like Jesus, "Father, if you are willing, take this cup from me; yet not my will, but yours be done" (Luke 22:42).
Content created and supplied by: Jobwanjala (via Opera News )
Opera News is a free to use platform and the views and opinions expressed herein are solely those of the author and do not represent, reflect or express the views of Opera News. Any/all written content and images displayed are provided by the blogger/author, appear herein as submitted by the blogger/author and are unedited by Opera News. Opera News does not consent to nor does it condone the posting of any content that violates the rights (including the copyrights) of any third party, nor content that may malign, inter alia, any religion, ethnic group, organization, gender, company, or individual. Opera News furthermore does not condone the use of our platform for the purposes encouraging/endorsing hate speech, violation of human rights and/or utterances of a defamatory nature. If the content contained herein violates any of your rights, including those of copyright, and/or violates any the above mentioned factors, you are requested to immediately notify us using via the following email address operanews-external(at)opera.com and/or report the article using the available reporting functionality built into our Platform See More