How to pray 
 *The whole world is being called upon to fast, pray, repent and seek the face of God in the wake of the epidemics that have recently hit the world.Prayer is vital in a believer's life, it should be a way of life or rather a basic need.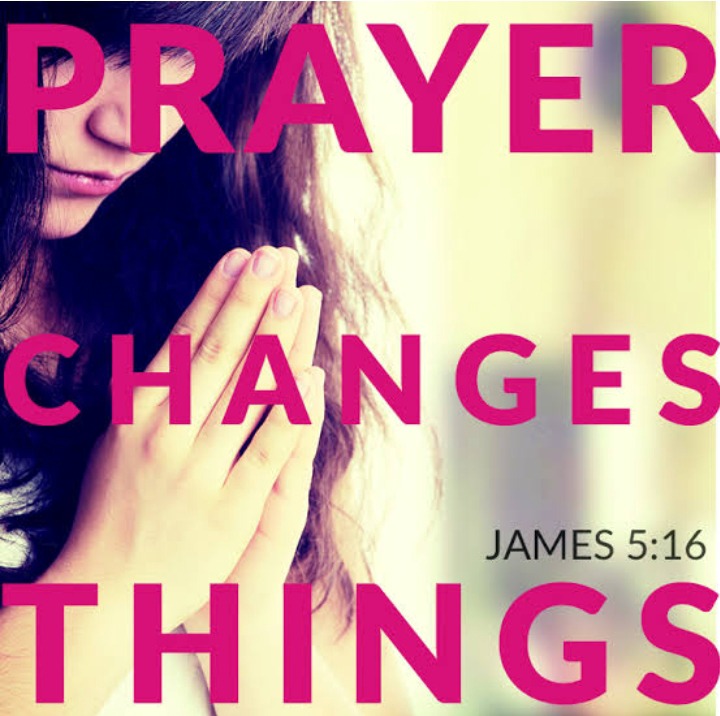 1 Thessalonians 5:17 tells us that we ought to pray without ceasing.There are certainly no shortcuts; if we MUST win this race, we MUST pray. Have you prayed today? Pray again.
*How to pray effectively.* __ 
1. *Pray in faith* 
 Without faith we cannot please God, Heb 11:6. While prayer enables us to climb the mountain, a prayer made in faith enables us to move the mountain. Which is easier? Climbing the mountain or just getting it out of the way? Have faith that God hears, listens and answers.
2. *Be holy* 
 If we want our prayers to be really effective we MUST be holy all through. Inquities separate us from God and prevent us from being heard and answered. 
The scriptures say that the prayer of a righteous person is powerful and effective. Confess your sins to God and rectify that which can prevent your prayers from reaching Him. Matt 5:8, Heb 12:14
3. *Pray in the name JESUS CHRIST.*
Notice i specifically said in the name Jesus Christ not in the name of Jesus Christ. This is the name above all names that was given to us, it is so powerful that even demons bow down to it. We exercise power and authority over evil, dark powers, attacks in the name JESUS CHRIST. Mark 16:17, Luke 10:18, Acts 4:12, Phillipians 2: 9-11
4. *Pray in the Spirit. Romans 8:26*
says that we dont know what we ought to pray for but the Spirit Himself intercedes for us through wordless groans. 
If you want to pray in the will of God, pray in the Spirit. Allow the Holy Spirit to give you materials. Note that praying in the Spirit does not necessarily mean praying in tongues, although every believer ought to pray in tongues because it is Spirit to spirit communication (topic for another day.) 
What then does the Holy Spirit do? 
1. He leads us in all truth. 
2. He teaches us things of Christ. 
3. He reminds us of Christ. 4. He reveals things to come.
5. *Speak and plead the blood of Jesus Christ in prayer always.*
We got into a new covenant with God through the blameless blood of Jesus. Do not ever fail to speak that covenant in prayers over your life, health, family, work, nation etc. The blood redeems, heals, offers divine protection etc, and the devil knows it too well; he will have believers overlook its importance. 
Rev 12:11(a) says ' They overcame him by the blood of the lamb."
6. *Quote scriptures in prayer/Make Scriptural confessions*. 
'For the word of God is quick, and powerful, and sharper than any two-edged sword,' Heb 4:12(a)
To understand what a powerful weapon the Word of God is, ask yourself what does a sword do? Now what is a sword sharper than a double edged one capable of doing? There.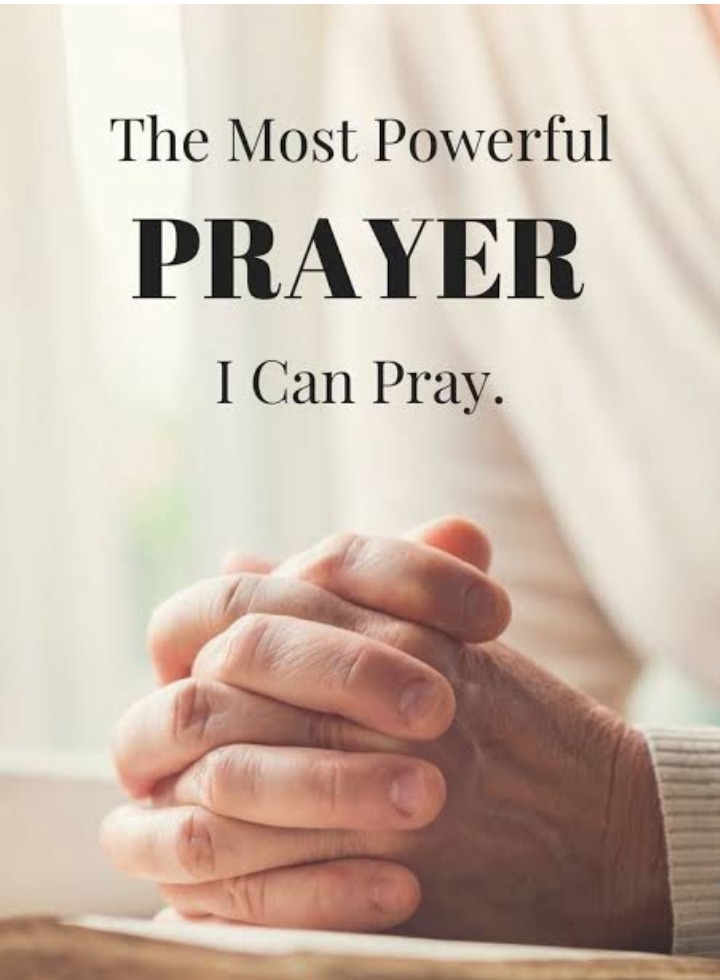 When quoted rightly, the WORD OF GOD can put to flight whole force of demonic/satanic entities.
 The word of God is one of the pieces that make up the armour of God in Eph 6: 11-18. Without a sword, a soldier will definitely lose the battle. Hence, read the word every other day and get well acquainted. Let the Voice of God sink in word for word. Matt 22:29 'Jesus answered and said unto them, Ye do err, not knowing the scriptures, nor the power of God.'
Have you prayed today? Pray again.
For such articles as this follow me and share ..thanks for reading my article
Content created and supplied by: Daicy (via Opera News )