It is the wish of everyone to see God blessing each one of us. Everyone wishes to see God blessing you.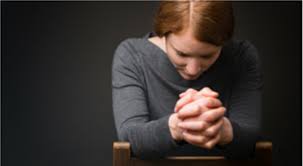 The following are signs that God is about to bless you.
1) If you are praying even without a good reason. If you are finding yourself praying and when you are praying you are thanking him for everything.
2) If you are having church visitors who are coming to you asking you to believe in God and everything will work as per your wish.
3) Each sermon you end up to whether it is on radio or TV it is just speaking about God answering your prayers.
4) If you are having some dreams of God blessing you abundantly then you are about to be blessed.
5) Even the songs you find yourself singing the theme really talks about so many things that are about to happen to you.
Share your thoughts on the comment section below. Follow me for more information.
Share this article.
Content created and supplied by: Njuguna09 (via Opera News )