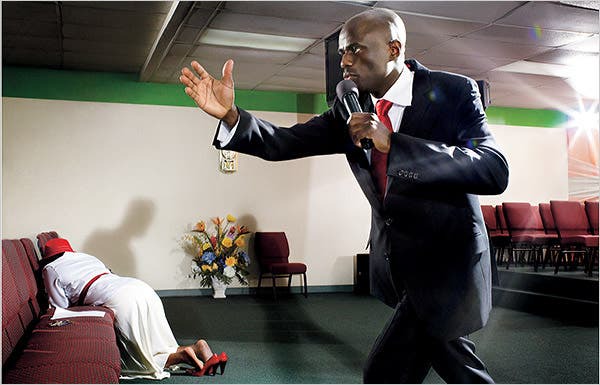 Churches in our societies are valued for they teach us on does and don'ts according to the teachings of the Almighty.
Churches through the leadership of the Pastor, are led on church doctrines. The Pastor has the opportunity to choose various leaders to play various roles. Some of the roles include women leaders, men leaders, youth leaders and so on.
In Gakoigo Muranga County, there was drama as a man went on to confront the Pastor for appointing his wife as Woman leader in the church.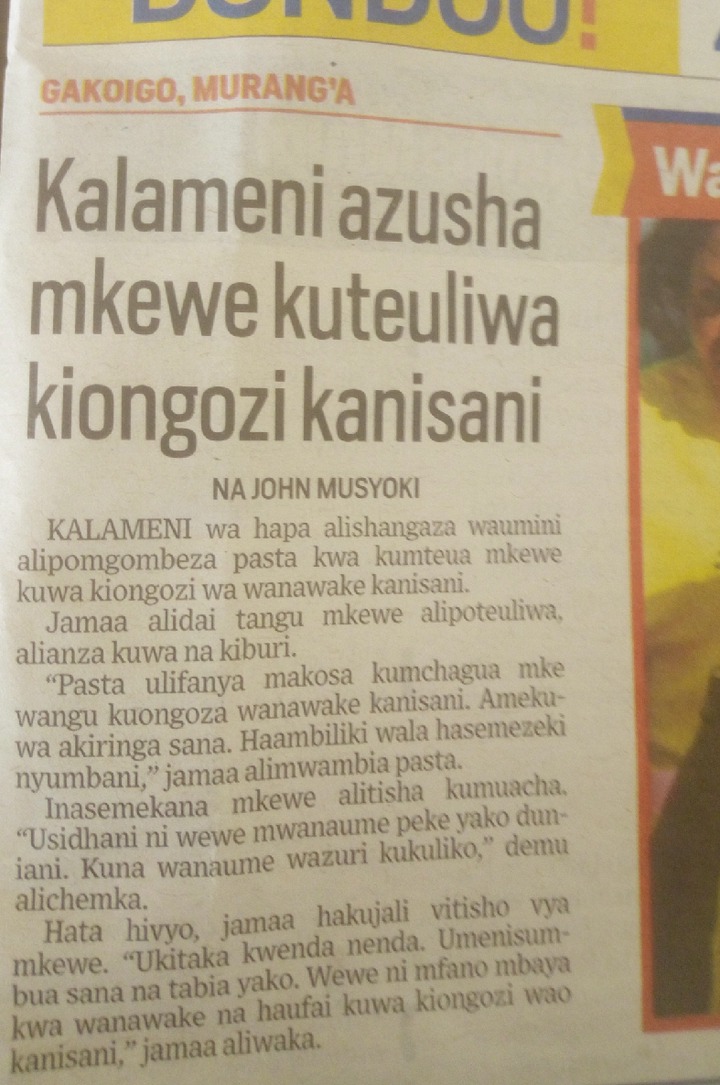 Believers were surprised for the action of the husband towards the Pastor. According to them, it was precious to be appointed as one of the leaders in the church.
He claimed that The Pastor has destroyed his marriage since he can not tame the wife any more. She claims that the wife brags to him and she is no longer submissive as before.
He continued that the wife threatened to leave him saying that there are other men better than him.
He felt that his wife is not a good role model to other women and that she does not deserve being a leader.
The husband felt that the woman is now unbearable since she was given the chance to be a leader in the church.
Content created and supplied by: Molyn (via Opera News )