Let's pray. Read it to the end.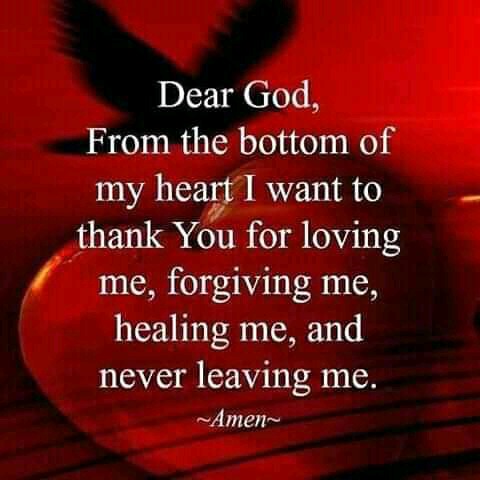 Kind and gracious God, we thank You that Your amazing unfathomable love has been poured out for us at the cross and poured into us by the Holy Spirit. We want to taste and experience more of the depth and breadth and length and height of Your amazing love. Help us to walk by faith. Help us to endure in suffering. Help us to own our need of You. Help us to fully embrace Your Son Jesus Christ our Redeemer. Pour out Your love into our hearts in increasing measure by the power of Your Holy Spirit through Jesus Christ our Lord.
Everliving Father we praise You for the wonderful future that You have prepared for us through the death and resurrection of Your Son, Jesus Christ. We eagerly await the day when we will enter into Your presence for all eternity with holy bodies untainted by sin.
Please help us to not lose heart when we face the many pressures, anxieties, and troubles of life in this fallen world. Let us take great courage in the knowledge that You've given us the Holy Spirit to prepare our souls for our kingdom dwelling with You. Thank You for letting Jesus live in us, in Jesus mighty name. Amen.
Content created and supplied by: MarkSimiyu1 (via Opera News )