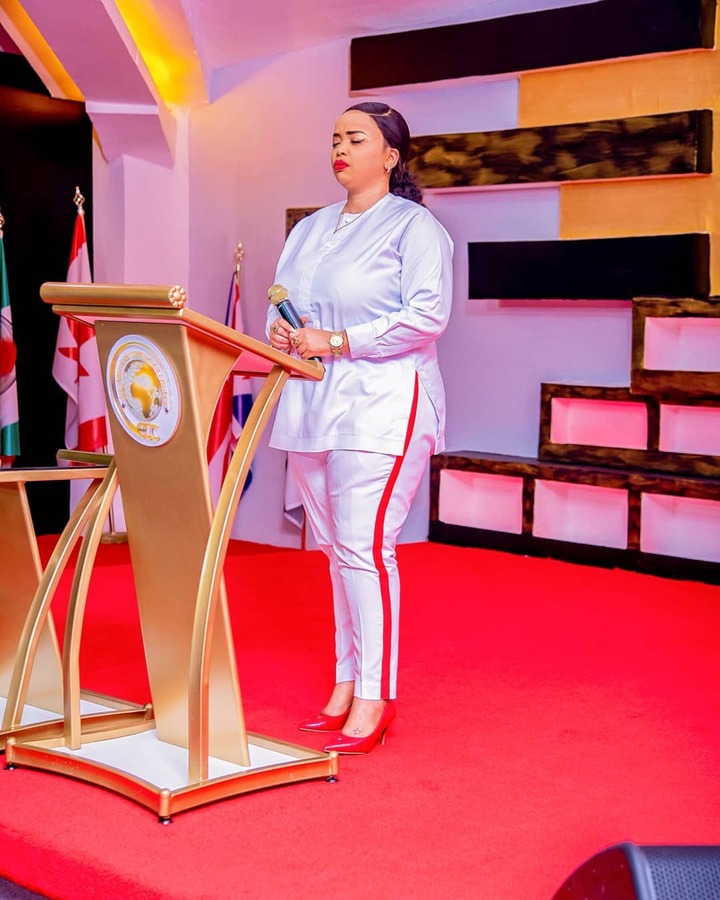 Rev. Lucy Natasha. [All Images | Courtesy]
The leader and pastor of Empowerment Christian Church Reverend Lucy Natasha who is famously known as Slayqueen Pastor have always attracted a lot of controversies.
This is because of the manner in which she handles her church which is different from the normal running of a normal Christian church you can mention.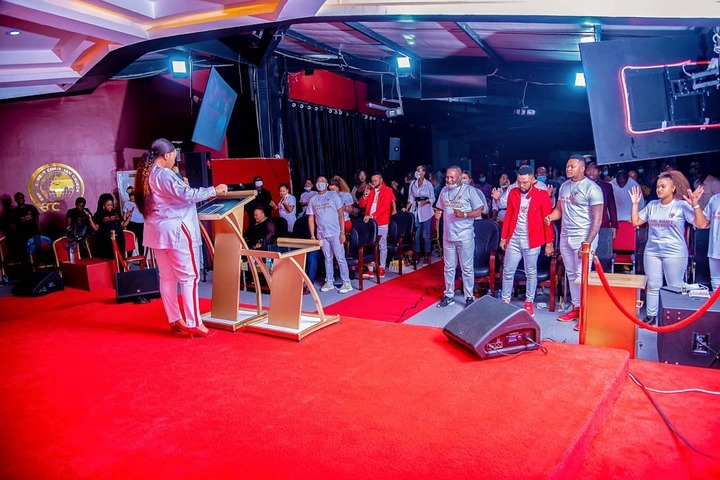 Rev Natasha is living a lavish life and splashing luxury together with her team whom she identifies as disciples and helpers causing a lot of debate from the public.
A few hours ago, the Oracle Ministries head took to her official social media account and posted a series of photos introducing her church ushers she calls 'Hostess'.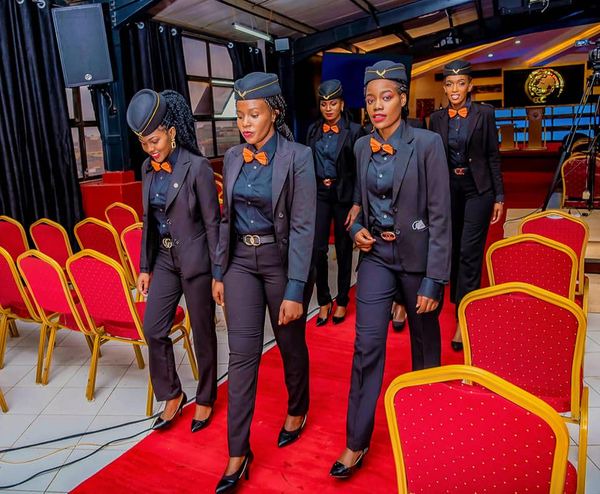 ''A Section of Our ECC Nairobi Kingdom Hostess ready to Welcome you to God's House for our Sunday Service at 10.00am. Thank You Kingdom Hostess Department. For Serving the Lord with passion, excellence & commitment! #EmpowermentChristianChurch.'' Rev. Lucy Natasha posted on her official Instagram account.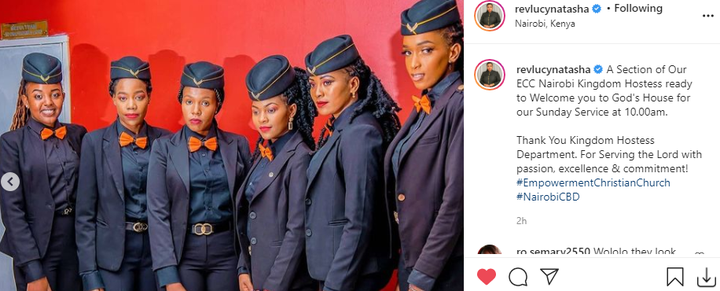 The photos of the ladies have caused confusion among Kenyans as they asked whether they going for a beauty contest, fashion show or to serve in a church.
Some argued that this is not the way in which a church should be depicted as Jesus was seen as a humble person and Jesus is the church.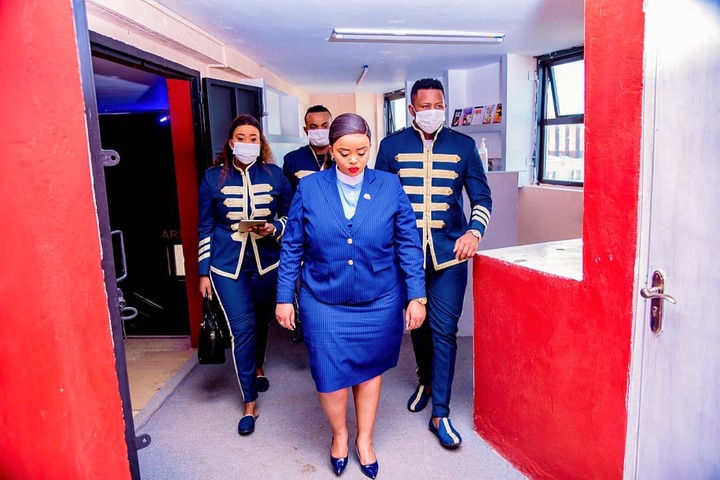 Here are some of the assorted commentaries as posted by Kenyans on Instagram and Facebook.
Pinto Odhiambo, ''Wah, something is lost!!!!!!!!!!!!!!!!! It's all centred on pimp and pomp not Centred on Jesus.''
Francis Katua, ''I love your sermons but the dressing of trousers by ladies is a no to me!!!.''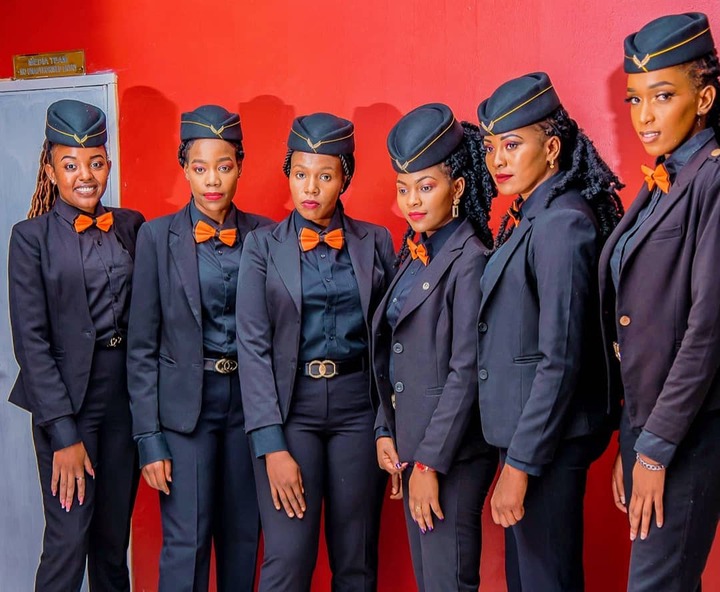 Rose Twin, ''Oh where is the church heading to nowwww they look great though like we are in modelling show God.''
Liz Chege, ''Hawa ndio ushers? hostess ni another new name for ushers.'
Katerina Musosi, ''ECC the place to be every Sunday, Monday and Friday🙌🙌🙌.''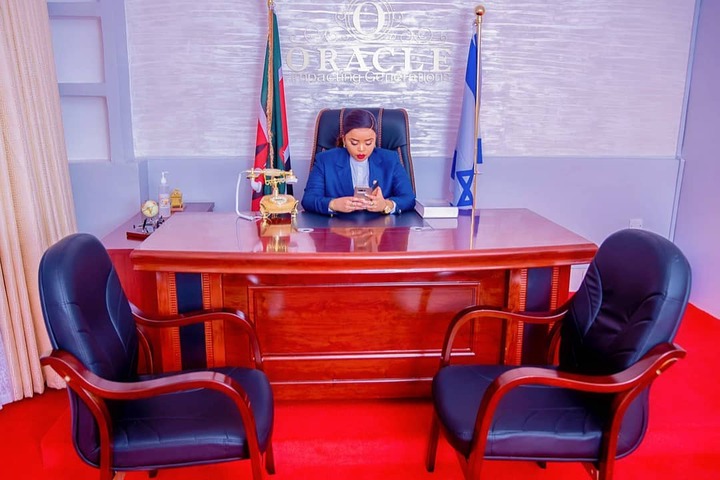 Mwayuma, ''Hii ni modeling ama ni kanisa... truely the world is going to another direction.''
Jane Wambo, ''Life is moving fast and this is where we want to go. Congratulations Rev. you bring a lot of light where there is darkness. Receive Blessings.''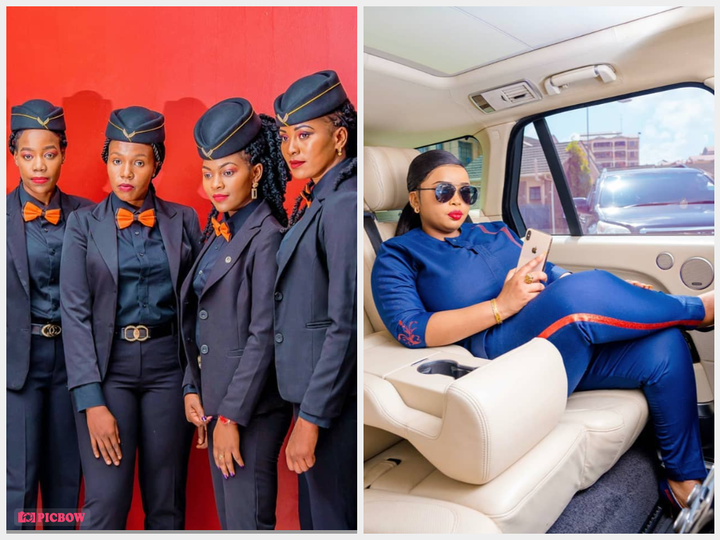 Edwin Opande, ''Hata nashindwa ku comment mm....too flushy lifestyle....Jesus was humble on this earth...yako mm sielewi kabisa...''
What do You think of this church.
LEAVE A COMMENT BELOW. Thankyou.
Content created and supplied by: KiprutoCollins (via Opera News )