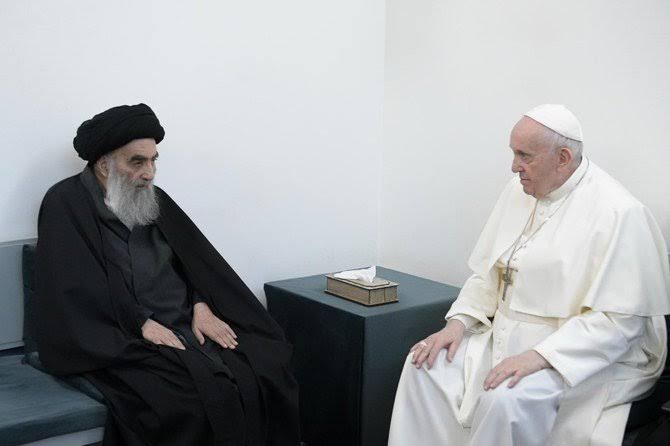 The historic meeting between the pope and the top Iraqi leader that happened early this month could be one that fosters good relationship among the different religious sects. The meeting which took place in al-Sistani's home is said to have taken just 40 minutes. However, it's significance will definitely last a lifetime.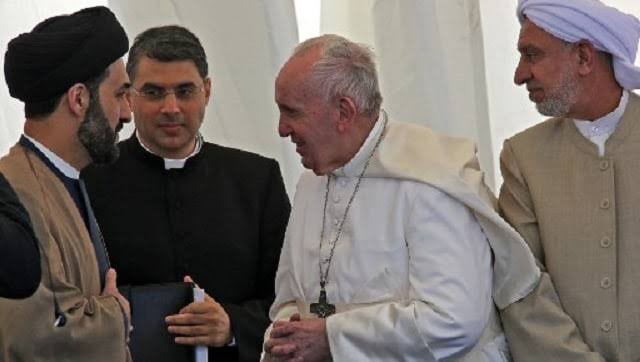 The 84-year-old pontiff was welcome by a group of Iraqis wearing traditional clothes. The Grand Ayatollah is said to have stood to greet Francis at the door of his room. This was indeed a rare honor. In addition, Al-Sistani and Francis sat close to one another, without masks. This was a great sign of unity and peace that seemed to have engulfed them.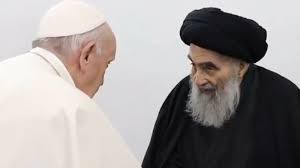 The pope later visited the ancient city of Ur for an interfaith meeting in the traditional birthplace of Abraham, the biblical patriarch revered by Christians, Muslims and Jews. He was quoted as saying:
"From this place, where faith was born, from the land of our father Abraham, let us affirm that God is merciful and that the greatest blasphemy is to profane his name by hating our brothers and sisters. Hostility, extremism and violence are not born of a religious heart: they are betrayals of religion."
This statement by the pope is a call to embrace unity. It is a call to burry the hatchet while not leaving the handle to stick out. His message should be a clarion call to all nations of the earth and all religions to embrace unity instead of fighting each other.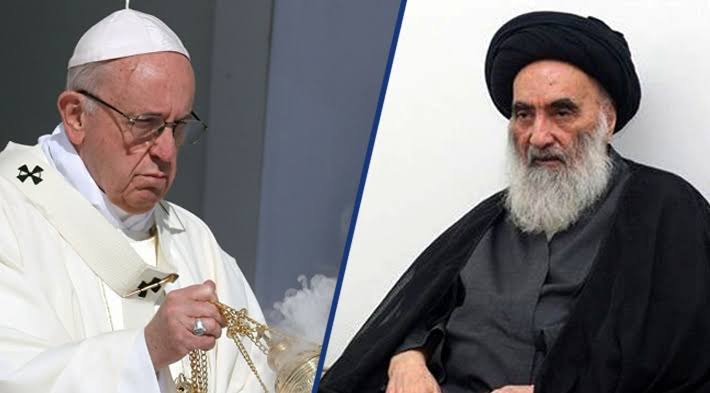 The historic visit to al-Sistani was indeed a chance for the pope to emphasize the need for collaboration and friendship between different religious communities. On the other hand, al-Sistani affirmed that Christians should "live like all Iraqis, in security and peace and with full constitutional rights."
He pointed out the role that the religious authority plays in protecting them, and others who have also suffered injustice and harm in previous events that happened in the past years. The Grand Ayatollah went ahead to wish pope Francis and the followers of the Catholic Church happiness, and thanked him for paying him a visit.
Do you believe that the call for all religions to unite and be at peace is of any significance? Feel free to share your opinion in the comments section.
Content created and supplied by: Glad_Tidings (via Opera News )