God's promises to us can be found in the Bible. Among the thousands of God's promises include the promise of our salvation and redemption.
It is not uncommon to find fellow Christians who think that the miracle accounts in the Bible inaccessible, if not unrealistic. For instance, the 40 days and 40 nights of flood or the parting of the Red Sea mentioned in the Bible might sound quite absurd to the common man. Many find it hard to relate because it seems bizarre and probably illogical at this age and time.
1.Walk by Faith and Not by Sight.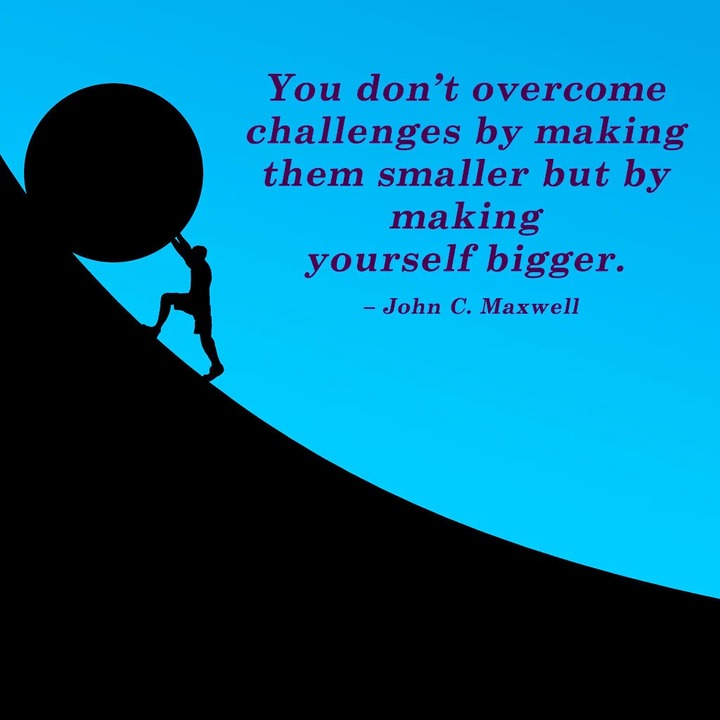 It is not wrong for us to want visible evidence of great miracles in order to believe that God exists and that His promises are true. It is definitely easier to believe when we can see it with our own eyes or experience it firsthand. Unfortunately, God does not have to prove His greatness or demonstrate it by any means to get our attention. Those who walk by sight and not by faith will never see God's greatness manifest until they start believing in Him first.
If we truly understand the will and heart of God, our loyalty and surrender to Him will not be based on what He can do for us. Instead, we devote faithfulness despite not knowing, and trusting that He has our best interest at heart. As such, the essence of being a true believer of Christ is to read the Bible to know God's heart and His plans for us. The Bible also gathers the experience of those who have had close encounter with Jesus as prove enough of God's greatness in motion.
2.Keep the Good Fight of Faith.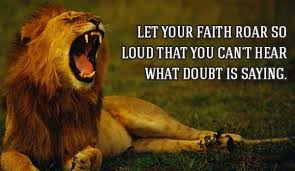 The common Christian and the non-believers will always continue to struggle with sins and face this never ending battle on a daily basis. The only consolation that we have as believers is that we have the Almighty God, who can deliver us from all evil and our sins. Satan will never stop tempting us and try to turn us away from God. This should give us all the more reason to keep our eyes fixed on God, to escape the clutches of the devil until we can finally go to Him and be free of sins eternally.
You are justified and accounted for – your salvation in the past and in the present is progressively being delivered to you, freeing you from your sins. Seek God and let His promise of your salvation and redemption drive you to play your part to fight off the temptations.
3.Exodus 14 - God Delivered the Israelite.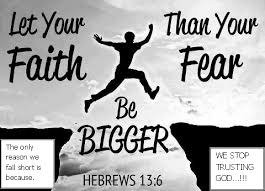 Let us take a look at Exodus 14, which detailed the proof of God's absolute power and sovereignty. He delivered the Israelites from Egypt, which serves as a symbolism of deliverance of His people from sin. The Israelites believed that they are free, only to find that the Egyptians are coming after them as they are escaping. This is likened to us trying to break free of our sins and yet finding urges to fall back to the same patterns in which we seek to escape from. Upon realizing the advancing of the Egyptians, the Israelites started to grumble and question God - they questioned their deliverance and even resigned themselves to just lay down and die. They lost hope and gave up fighting for the freedom they had wanted.
Sometimes, we are like the Israelites. We are focusing on what is happening at the moment instead of looking at the bigger picture. We see the Egyptians coming in on us and we are trapped between a rock and the wide sea, having no means of escape. By their will alone, the Israelites will be unable to overcome such obstacle. However, God has a bigger plan for the incident to take place. It is to build the faith of the Israelites that God can save them even in the direst of moments. Albeit through an unconventional method, He came through on His promise.
4.The Bible As Our Reference.
The miracles that we see in the Scriptures were purposeful; In fact, the miracle stories compiled in the Bible communicate something more significant, enduring, and to signify permanence of God's promises and influence.
The Bible serves as a reminder and proof of God's great power and dominion over us and even our sins. We may doubt such proclamation due to the lack of understanding on the matter.
5.We Need God to Save Us.
Try recalling those days when we look up and see the 'Egyptians' of our life coming at us. Our faith wavers and we become uncertain if it will get us back. Our sinful act which causes us pain and misery may also induce pleasure, and in a sick way make us yearn for it.
Do not even for a second think that we are immune to the temptations of sins. It is when we are tempted and we give in, we experience the pain. Some may turn to God in contempt for allowing such pain in their life. It might seem impossible to escape from temptations, but God is always there for us to rely on Him. We just have to hold on to His word and promise of our salvation.
6.God Keeps His Word.
God gave us His Word in the form of the Bible that we may interpret His promises of salvation and use it as a guide to live our lives in accordance to His will for us. It is when we fail to see God's purpose for us that we stumble and fall, yet we dare complain and question Him when we experience the pain resulting from our ignorance and disobedience.
When we experience the world from our own perspective, we fail to interpret God's will for us. When we see the Egyptians of our life coming hard on us or life taking a turn for the worse, our automatic assumption at that moment would be, "God let this one slip by", "Did God not see this one coming?" or "God wasn't powerful enough to stop this?", among other doubting thoughts you might have.
The God who delivers us is in control of every single detail of our life. There is nothing that Satan can do to thwart His plan, which is very important for us to keep in mind. It will be hard for us to see it when the problems of our life are bearing down hard on us like the Egyptians. Thus, instead of cowering in fear when the Egyptians bear down on you, your response will be clear cut because you know about God's salvation for you.
7.There is Nothing that Can Separate Us From the Love of God.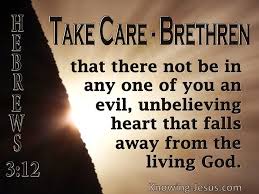 35 Who shall separate us from the love of Christ? we are considered as sheep to be slaughtered."
37 No, in all these things we are more than conquerors through him who loved us. 38 For I am convinced that neither death nor life, neither angels nor demons, neither the present nor the future, nor any powers, 39 neither height nor depth, nor anything else in all creation, will be able to separate us from the love of God that is in Christ Jesus our Lord - Romans 8:35-39
8.No Purpose of God Can Be Thwarted.
"I know that You can do all things; no purpose of Yours can be thwarted."- Job 42:2.
Surrender to the Lord in humility and see how your life will transform
9.Trust and Surrender.
God did not bring Israel out of Egypt 'hoping' He could save them; God brought Israel out of Egypt knowing he would save them. God does not bring you out of a sticky situation hoping that He could save you; He will bring you out of it knowing that He would save you. You just have to trust in Him and surrender to Him to be saved.
For all of those who put their faith in God and in His work through Jesus Christ our Lord, know that God is not 'hoping' that He can save and redeem you from your sins. God knows that He will save you definitely. He is our God, the God in whom we can trust to fulfill His promise of our redemption and salvation.
Content created and supplied by: Jobwanjala (via Opera News )
Opera News is a free to use platform and the views and opinions expressed herein are solely those of the author and do not represent, reflect or express the views of Opera News. Any/all written content and images displayed are provided by the blogger/author, appear herein as submitted by the blogger/author and are unedited by Opera News. Opera News does not consent to nor does it condone the posting of any content that violates the rights (including the copyrights) of any third party, nor content that may malign, inter alia, any religion, ethnic group, organization, gender, company, or individual. Opera News furthermore does not condone the use of our platform for the purposes encouraging/endorsing hate speech, violation of human rights and/or utterances of a defamatory nature. If the content contained herein violates any of your rights, including those of copyright, and/or violates any the above mentioned factors, you are requested to immediately notify us using via the following email address operanews-external(at)opera.com and/or report the article using the available reporting functionality built into our Platform See More