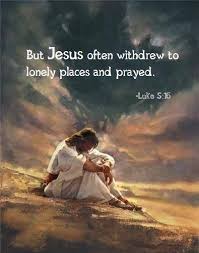 *Have this Attitude as you go for Deliverance:*
                     John 11:
39 Take the stone away! Jesus ordered. Martha, the dead man's sister, answered, There will be a bad smell, Lord. He has been buried four days!
40 Jesus said to her, Didn't I tell you that you would see God's glory if you believed?
As you Pray, Believe with all your Heart that Jesus Christ has Forgiven you Forever. Agree with his word, that you are not Guilty or Condemned of your Past sins and Jesus is searching for you now.
Begin to see/visualize the stone of your: shame, poverty, rejection, failure, sickness being rolled away. See Gods Mercy as a sure deal to settle your case! How so? because Jesus Christ has already come and he now lives in the heart of a believer.
Prayer is Ask and receive. We are Asking, Seeking that which is already available on the table for us.
Faith on what God has promised us caters for 50% of the expectation of our miracle. The Healing, deliverance, blessing/breakthrough you seek has Already been Paid for in Advance.
What should be going on in your Heart now is how to Maintain what you'll Receive. How to Serve God with the Blessings and bring him Honor and Glory. How to walk in Obedience to ALL his ways!!
You don't have to struggle to Believe. See Gods Ability working for you, see his Wisdom turning your situation for his glory, see his endless love taking you to the next level of glory upon glory.
Strike a deal with God, he loves it when we acknowledge him and make profits. He wants to know what is in for him according to the free grace you receive for the salvation of your soul.
This is the wisdom of partaking our blessings. You cannot purchase the Heavenly Resources you need if you don't have the word indwelling in your heart.
The miracle you want Now has Always been yours, but Satan has kept you in the dark so that you live a life of dishonor and failure.
Salvation is today. Abraham's blessings are waiting for you now. Believe the word of God and you shall see His prosperity and glory, Believe his prophets and you will be established.
Lord Jesus Christ, I come in weakness, strengthen me. I come in poverty, bless me. I come in sickness, heal me. I come in bondage, free me! to serve you faithfully Amen.
Content created and supplied by: Blessyke (via Opera News )