As we come to the end of the week let's come before the almighty God for he knew you before you were conceived in your mother's womb..He knows every word before it comes out of your mouth.He is waiting for you to call him and he is ready to act on your behalf.
Prayer
O God the maker of heaven and Earth, God of Israel your are enthroned between cherubims The God of all the kingdoms of.Heavens and Earth which are under your power and authority forever.
"LORD, l bow down before you tonight confessing there is no other God to be worshipedon Earth below and heaven above all others are idols.They can not add or subtract a day in our lives
.Oh Lord open your ears and hear, open your eyes and see, The flaming arrows directed to me lord, rebuke them as you rebuked the storm in the sea. .
OIt Lord my God, I cry unto you lord, to save me out of the hands of my enemies. For all the power and authority belongs to you . Everything is under your mercy .
Do to them what did to the Egyptians in the wilderness derail their wheels and confound their language in the tower of Babel., That they may not understand one another's language forever
I mark my life ,children, husband and family.and all my properties with the precious blood of Jesus Christ
when the angel of death strike at night it will see the mark of the blood and pass over.
Blessed be the name forever and ever Amen.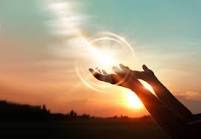 (Photo courtesy)
Content created and supplied by: Hannahh (via Opera News )