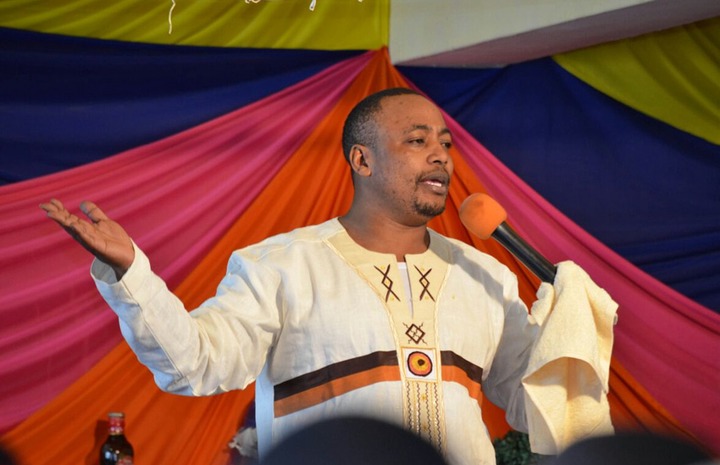 Two days ago the self-proclaimed and controversial Prophet Victor Kanyari surfed online after he shared a photo of his demolished church on his Facebook page. Kanyari's church along side other buildings in Njiiru were demolished by the government of Nairobi County. The NMS aims to extent the Dandora Sewerage Treatment Plant up to that area. According to the government that land where Kanyari's church was is a public property which had been grabbed by Kenyan. Facebook photo.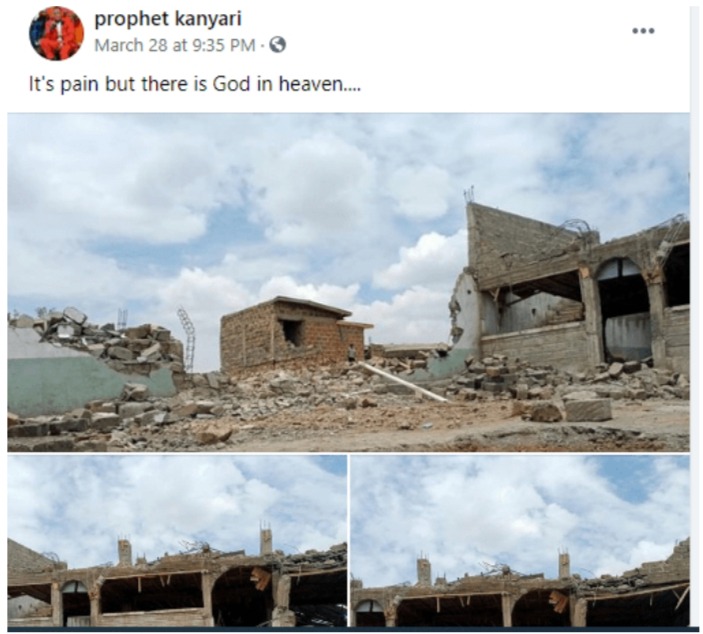 Today, during a live program on Shifu Tv, the "panda mbegu" maker was seen breaking into tears as he begs Kenyans to help him rebuild his church. Nevertheless, he had the audacity to command Kenyans on how much they should give him in helping him build the church. Also, he indicated on how much one to give as offering. Below is a photo of Kanyari during the live program on Shifu Tv.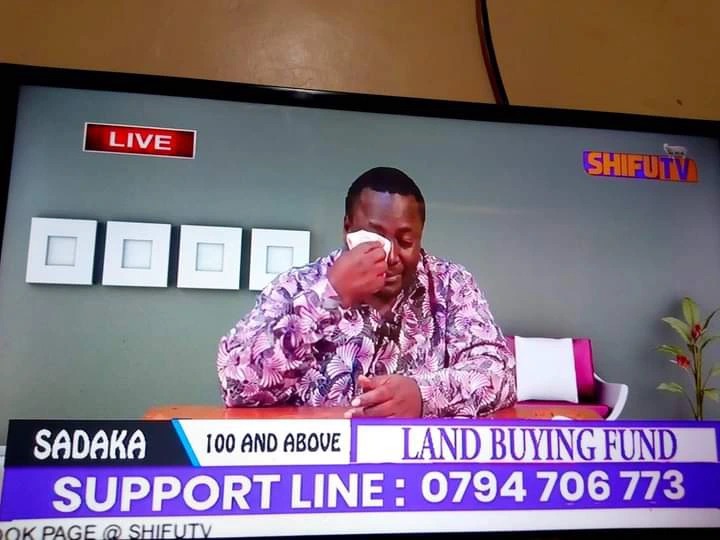 However, Kenyans were not soft to him. According to Kenyans' comments, Prophet Kanyari was crying crocodile tears so as to fleece from Kenyans. Many Kenyans stopped believing Prophet Kanyari after he was exposed by "Jicho Pevu" lying to his flocks by performing fake miracles. In the "Jicho Pevu" video by Member of Parliament of Nyali, Muhammed Ali, on KTN, Phophet Kanyari was seen using potassium manganate which turns purple in water and lying to people that they had pins or bad illnesses.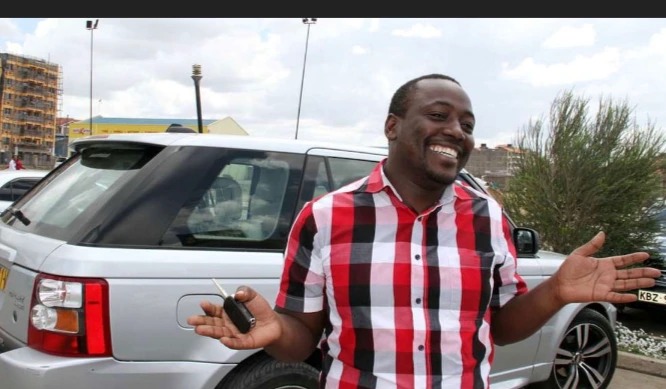 Source: Shifu TV.
Kindly like, comment, share and follow me for more trending news.
Content created and supplied by: GossipsKenya (via Opera News )