The first female president in the region has started taking official duties as a head of state. Suluhu Hassan has a hard task at hand barely a week after assuming office. The first puzzle that is likely to put her on the limelight is on the choice of the deputy president she choose to appoint. Among the many questions likely to give her headache two will make or break her.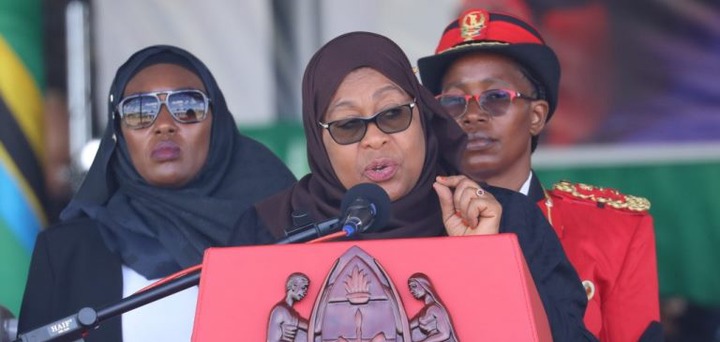 One is on on religion, whether to choose a Christian or a Muslim. Tanzania is a country where the two religion are dominant and the choice highly determines her affiliation as the head of state. Being a Muslim and who had been appointed by a Christian president. She is likely to appoint a Christian vice.
Second is the geographical situation, either one from Tanzania mainland or Zanzibar island. The two regions play a major role in running the economy of the republic. Again the two has numbers and one cannot be overlooked.
Whatever will be her choice will determine the nature of her leardership. Though a string lady and who has had experience in running government arms. This seems a hard nut to crack, may her wisdom lead her to making the right decision.
Content created and supplied by: Kenyahub (via Opera News )