I trust that your day is moving on swiftly and welcome to my posts. Reverend Lucy Natasha is one of the most celebrated young gospel preachers in the country. She began the ministry quite some years back, following in the very footsteps of her mother who is also a preacher.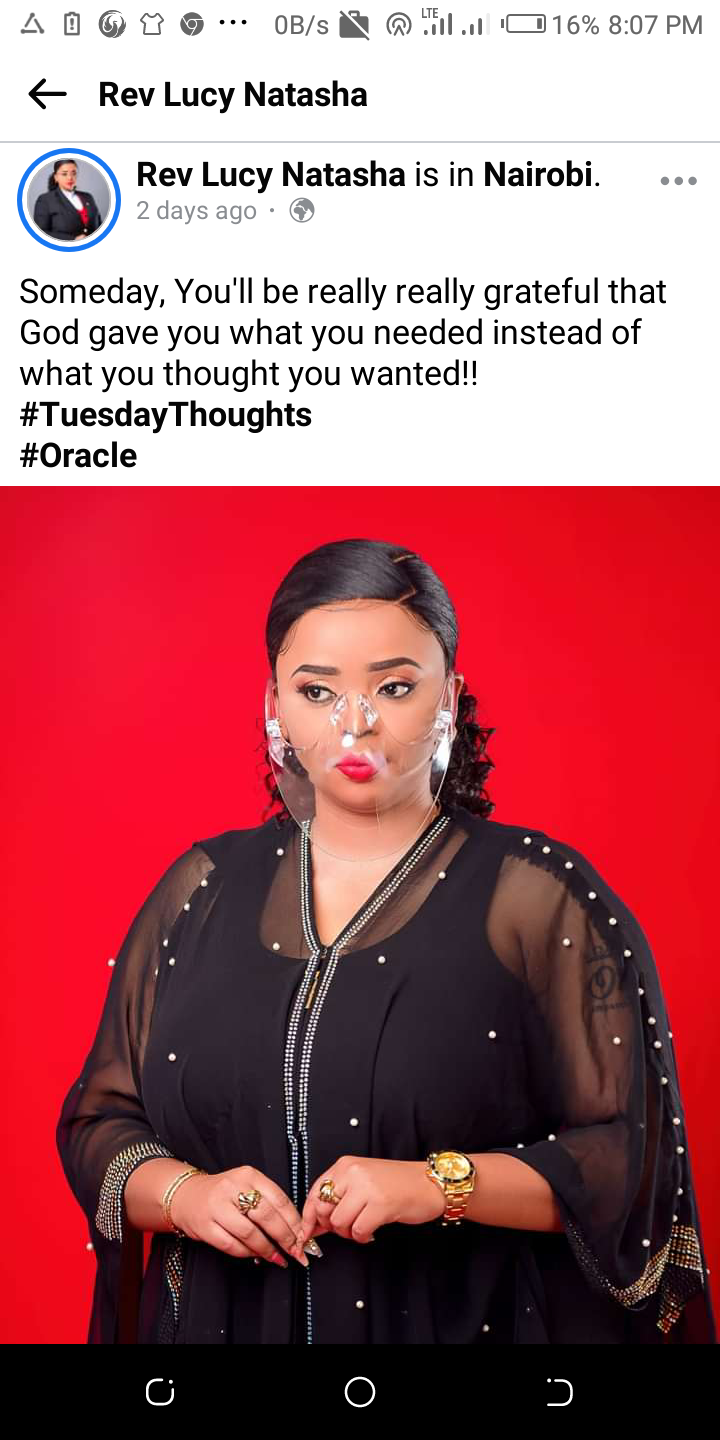 Reverend Lucy is known to many for her outstanding beauty. Her taste of fashion is such a head turner. As a matter of fact, she is rated as probably the most beautiful female preacher in the country. The young flamboyant reverend is also very rich. She flaunts expensive fuel guzzlers labelled from Oracle one to Oracle seven. The fleet of vehicles is made of of the latest V8 and tx black vehicles.
Just this week, the young reverend uploaded her photo on the Facebook platform. Kenyans seemed to be keen on the left shoulder of the reverend. Quite a good number claimed that they had seen what resembled a tattoo. Here is a photo of the same.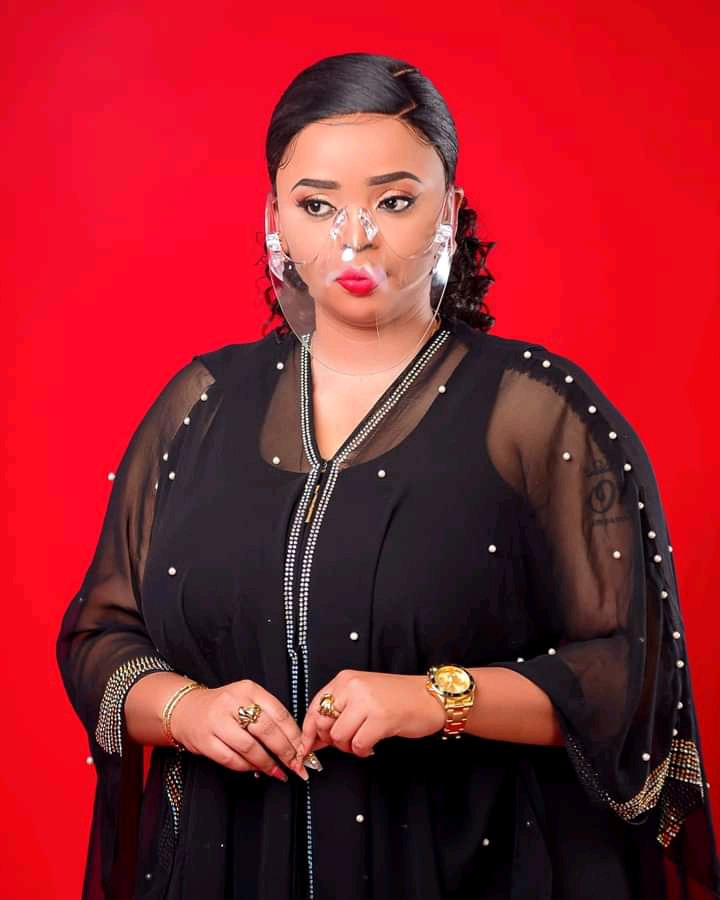 The holy bible warns Christians against drawing tattoos on their bodies. Whether that was a tattoo or not still remains a puzzle that you should help me solve. Thanks for reading.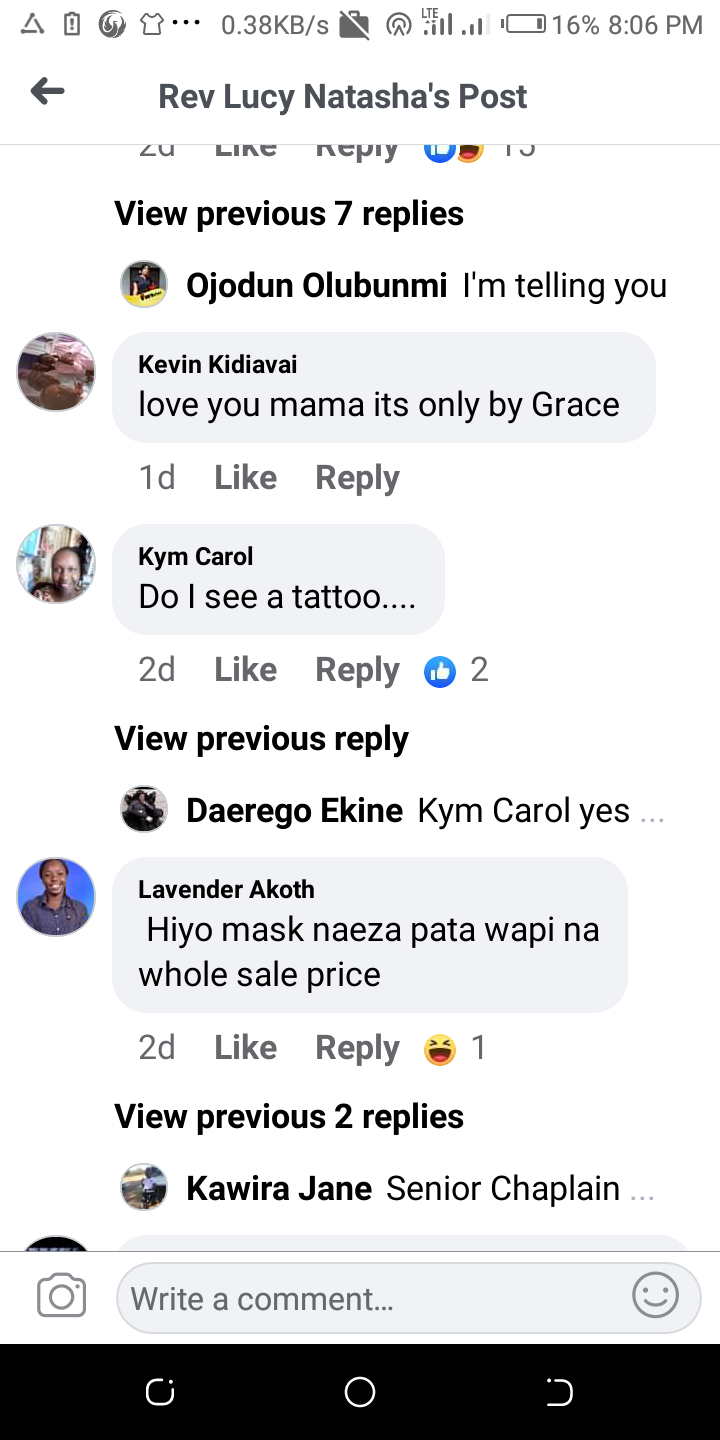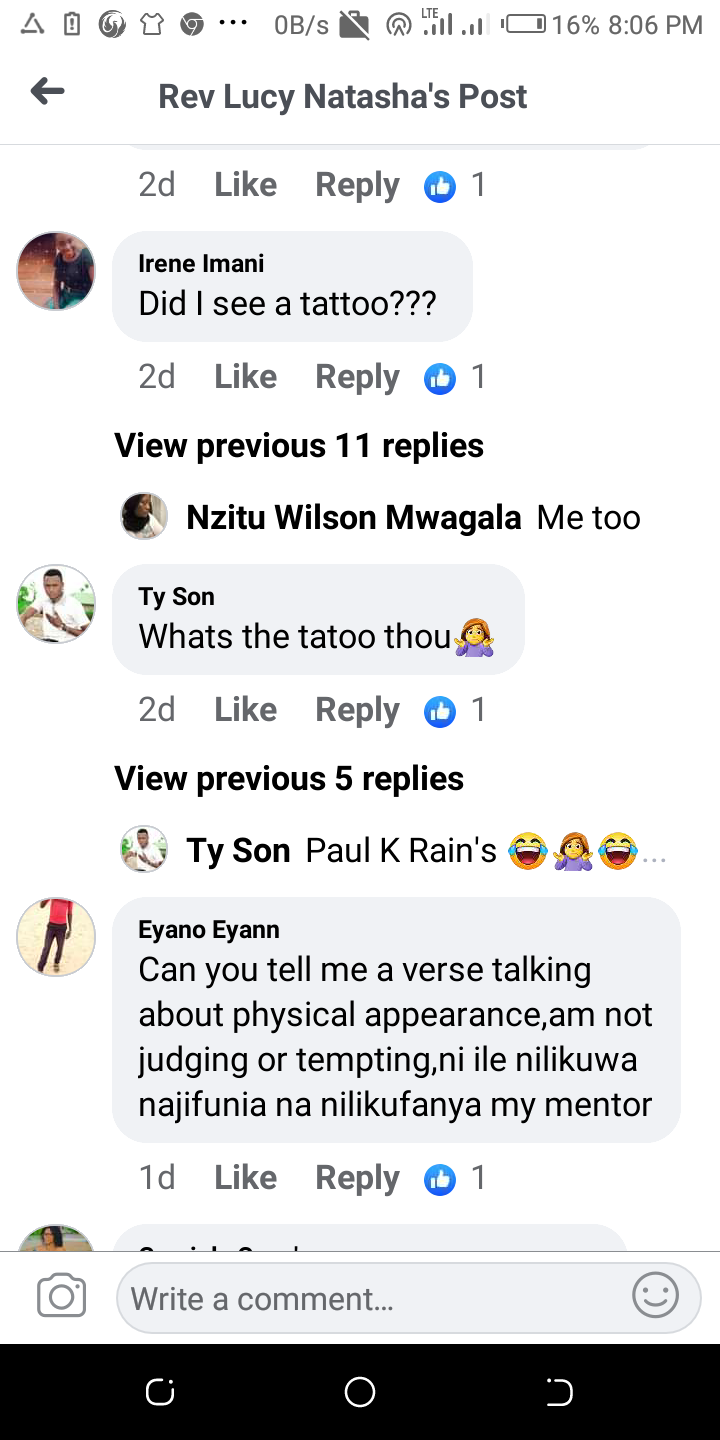 Content created and supplied by: AlexMunene254 (via Opera News )