(Isaiah 53:5)
 But He was wounded for our transgressions, He was crushed for our wickedness [our sin, our injustice, our wrongdoing]; The punishment [required] for our well-being fell on Him, And by His stripes (wounds) we are healed.
Let's thank God for the great love he showed for us through the gift of his only son Jesus That we may be saved, healed and redeemed through his only beloved son.
Mighty lord, Lion of the tribe of Judah . Thank you for leaving your thrown for my sake.You accepted to be wounded for my healing from all sickness and diseases . You were whipped mercilessly that I may be healed
Thank you for you rose from death thou they thought you death The power of death could not hold you.I thank you for power and authority in the name of Jesus.
By the power and authority in the name of Jesus. l want to command every sickness and diseases to vanish in Jesus name.l want cleanse my blood streams from head to toe with blood of Jesus Christ .
I want to santify every organ in my body with the blood of Jesus Christ. Let the blood of Jesus Christ expel every sickness because you were severely wounded on the cross.
Thank you for your pricelessly healing Your blood testify against every Power of Satan.The writing they wrote testify you are the king of kings. Amen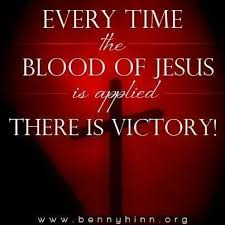 (Photo courtesy)
Content created and supplied by: Hannahh (via Opera News )