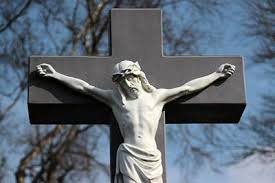 In his new book, The Passion of Jesus Christ, there are real reasons Why He Came to Die, John Piper believes that God's plans for the world in Jesus' crucifixion are unfathomable. Infinitely more significant than who killed Jesus is the question of what God accomplished for sinners like us in sending His Son to die.
How critical it is that we understand and share the sovereignly conceived purposes underlying Jesus Christ's Passion. The following are seven of them:
1. To bring about His own resurrected body.
Christ's death was more than just a prelude to His resurrection it was the price that paid for it. According to the Bible, He was raised not merely because of the bloodshed, but because of it. God's wrath was satisfied by Jesus' suffering and death. The holy curse on sin has been completely absorbed. The cost of pardon had already been paid in full. God's righteousness was established.
The only thing left to do was make a public pronouncement of God's approval. He demonstrated this by reviving Jesus from the dead. The argument is not that the resurrection is the ransom paid for our sins when the Bible states, If Christ has not been raised, your faith is useless, and you are still in your sins (1 Corinthians 15:17). The point is that the resurrection demonstrates that Jesus' death was adequate.
2. To demonstrate His love for us.
Christ's death is both a demonstration of God's love (John 3:16) and the ultimate expression of Christ's love for all who accept it as their treasure. Christ's sufferings and death have a direct bearing on my life. It is my sin, not sin in general, that separates me from God. I'm lost and dying, and all I can do now is beg for compassion.
Then I see Christ in agony and death. Who is it for? Christ loved the church and gave himself up for her, Ephesians 5:25. Greater love has no one than this, that someone lay down his life for his friends, john 15:13. The Son of Man came not to be served, but to serve, and to give his life as a ransom for many, Matthew 20:28.
And I wonder if I'm one of the many. Is it possible for me to be one of His friends? Is it possible for me to join the church?. To those who did welcome him, who believed in his name, he gave the right to become children of God, I hear the response (John 1:12). My heart has been persuaded, and I now consider Christ's beauty and wealth to be my treasure. And this huge reality love Christ's for me flows into my heart.
3. To get rid of the legal demands that the law has made against us.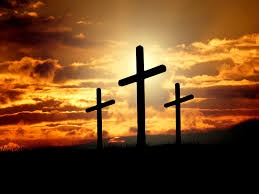 What folly it is to believe that our good deeds will someday outnumber our negative deeds. First and foremost, it is untrue. Even our excellent deeds are flawed because we don't do them in a way that honors God. Anything that does not flow from faith is sin. Our actions will be nothing but rebellion unless we have a faith that exalts Christ. Second, this isn't how God chooses to save us. It will not be because our bad deeds weighed less than our good ones that we are spared the consequences of our actions. Balancing records isn't going to save you.
The only way to save yourself is to cancel your records. The record of our evil deeds even our flawed good ones must be blotted out, not balanced, with the just consequences that each deserves. This is what Christ went through and died for (Colossians 2:13). He put up with my punishment. He's the only one who can save me. And faith in Him is the only way for me to get to God.
4. To serve as a foundation for our justification and to complete the obedience that leads to our righteousness.
Justification in a courtroom is not the same as forgiveness. Being forgiven indicates that I am guilty and that my crime will not be counted against me. To be justified, I must have been tried and found not guilty. A person does not become just because of a justification verdict. It declares a person to be righteous. Believing in Christ does not result in a change in our moral character.
The process of being good is commonly referred to as sanctification in the Bible.
A proclamation of justification occurs in a split second. Conclusion: Just! Righteous! We have broken the law in the courtroom of God. As a result, justification is futile in everyday terms. Amazingly, the Bible claims that God justifies the ungodly who trust in His love because of Christ (Romans 4:5). We have now been justified by his blood, says Christ, who sacrificed His blood to wash away our sins (Romans 5:9). However, absolving us of our faults is not the same as proclaiming us righteous. I am also credited with Christ's righteousness. Not having a righteousness of my own that comes from the law, but that which comes through faith in Christ,
I claim before God (Philippians 3:9). When I trusted in Christ, He fulfilled all righteousness, and that righteousness was reckoned to be mine. Christ's death served as the foundation for our forgiveness and perfection.
5. To obtain all things that are beneficial to us.
How would he not gladly give us all things with him who did not spare his own Son but gave him up for us all? (Romans 8:32.) This passage appeals to me because of its rationality. I enjoy having my true needs satisfied, not because I enjoy rationality. The logical relationship between the two portions of Romans 8:32 is enormous.
The relationship between the two parts is intended to guarantee the second half's success. If God can do the most difficult thing of all, which is to give up His own Son to suffering and death, then He can certainly do the comparatively easy thing, which is to give us all things with Him. God's absolute commitment to giving us everything is more certain than His Son's sacrifice. But what does it mean to give us all things? He will provide us with all we need. All that we truly require to be conformed to His Son's image (Romans 8:29).
All of the things we require to achieve everlasting happiness. "I've figured out how to deal with plenty and hunger, abundance and scarcity, in any situation." "Through him who strengthens me, I can accomplish all things" (Philippians 4:12-13. It's worth noting that all things include hunger and need. God will provide for every genuine need, including the ability to rejoice amid adversity when many perceived wants are not supplied. Christ's suffering and death promise that God will provide us with everything we need to do His will, give Him praise, and experience everlasting joy.
6. To draw us closer to God.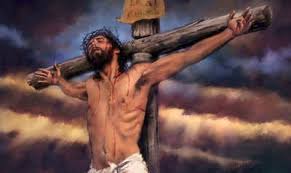 God Almighty. If salvation simply saves from hell and not for God, it isn't good news. If forgiveness just relieves guilt and does not open the door to God, it is not good news. If justification just makes us legally acceptable to God but does not bring us into fellowship with Him, it is not good news.
If redemption just frees us from slavery but does not lead us to God, it is not good news. If we are adopted into the Father's household but not into His arms, it is not good news. There is no proof that we get a new heart just because we wish to get out of hell. The psychological alleviation of forgiveness, the eradication of God's wrath, and the inheritance of God's world do not require a new heart.
We have been changed because we want these things. After all, they bring us closer to God's pleasure. This is the most important reason Christ died. Christ likewise suffered once for sins, the just for the unjust, so that we could be reconciled to God (1 Peter 3:18). We were designed to get complete and enduring joy from witnessing and appreciating God's glory.
7. To grant us everlasting life.
We don't want to die in our happiest moments. Only when our pain becomes overwhelming can a desire for death arise. In those moments, what we want is relief, not death. We long for the good old days to return. We'd like the discomfort to go away. We'd like to bring our departed loved one back to life. The human heart's deepest desire is to live and be happy. That's how God made us. He has implanted eternity in the heart of man (Ecclesiastes 3:11). We were made in God's image, and God is eternally alive and loves life.
We were designed to live indefinitely. We'll do it. Not annihilation is the polar opposite of eternal life. It's a living hell. "Whoever believes in the Son has eternal life; whoever does not obey the Son shall not see life, but the wrath of God remains on him," Jesus said, emphasizing that rejecting the eternal life He offered would result not in obliteration, but in the misery of God's wrath: Whoever does not obey the Son shall not see life, but the wrath of God remains on him (John 3:36). And it will always be there.
These will go away into eternal torment, while the righteous will go into eternal life, Jesus stated (Matthew 25:46). Everything good–everything that will offer true and enduring happiness will be kept, cleansed, and amplified. We will be changed in such a way that we will be capable of levels of happiness that we could never have imagined in this life. God has prepared for those who love him what no eye has seen, no ear has heard, and no human heart has imagined (1 Corinthians 2:9). Let us believe and trust in God. Be blessed.
Content created and supplied by: Melkynews (via Opera News )
Opera News is a free to use platform and the views and opinions expressed herein are solely those of the author and do not represent, reflect or express the views of Opera News. Any/all written content and images displayed are provided by the blogger/author, appear herein as submitted by the blogger/author and are unedited by Opera News. Opera News does not consent to nor does it condone the posting of any content that violates the rights (including the copyrights) of any third party, nor content that may malign, inter alia, any religion, ethnic group, organization, gender, company, or individual. Opera News furthermore does not condone the use of our platform for the purposes encouraging/endorsing hate speech, violation of human rights and/or utterances of a defamatory nature. If the content contained herein violates any of your rights, including those of copyright, and/or violates any the above mentioned factors, you are requested to immediately notify us using via the following email address operanews-external(at)opera.com and/or report the article using the available reporting functionality built into our Platform See More