It was not long ago, a woman from Indonesia found herself on the wrong side of the sharia law after she allegedly entered a mosque alongside her dog.
After the incident the woman was apprehended by the police and the accusation brought before her was blasphemy which is simply going against the religious laws.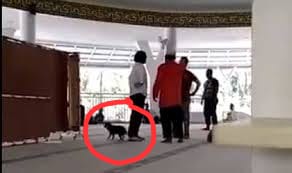 In Indonesia, blasphemy is such a serious offence and could land you to 5 years imprisonment plus a heavy fine.
The woman who claimed to be a Catholic had gone to the mosque to look for her husband after she had heard that she was planning to have his wedding in the same mosque that evening.
It is not however known whether she did that act intentionally or she was not aware of the practice but some however claimed that she might have a had a psychiatric disorder because a dog inside a mosque is one of the most serious offenses according to the Islamic faith.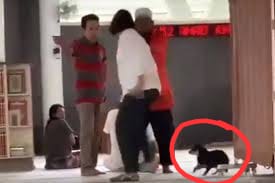 The woman who comes from west Java district of Bogor shocked many people especially the Muslims by her act because many Muslims consider dogs to be impure and should be seen nowhere near the temple or let alone inside the temple.
Not long after the incident her dog was hit by a car and died. Various human rights group and those who defend her said that the law should be repealed and they feel that the law is very unfair to many especially those that are not of the same faith.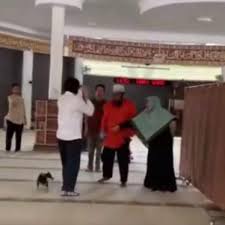 The Bogor police chief Andi Mochammad Dicky Pastika said the woman is a blasphemy suspect. He also said that there is evidence which includes a video recording, testimony from five witnesses and her shoes, which she wore inside the mosque.
In a Muslim majority nation like Indonesia such acts are unheard and very serious. The woman was taken to a psychiatric to determine whether she was normal before being subjected to punishment which includes a maximum jail term for 5 years.
Content created and supplied by: [email protected] (via Opera News )