Ecclesiastes 11:6
"In the morning sow thy seed, and in the evening withhold not thine hand: for thou knowest not whether shall prosper, either this or that, or whether they both shall be alike good.
The Bible says the mercies of the lord are new every morning.Lets seek the mercies and the grace of God to come upon our lives this morning and over shadow us in everything you do .
The lord is near to the broken hearted and contrite spirit. Lord l humble myself this morning.I bow before you asking forgiveness for any wrong that might give Satan a legal ground hold me captive and my blessings.
Lord accept my humble cry and delete all my sins with your blood because you don't keep records of wrong.l want to commit this morning to your holy hands.let your light shine on my entire life and children today. Let your perfect will be done in my life but no my Will.Lead me in thy paths of righteousness deliver me from the evil schemes of satan.
Built a hedge of protection around my life, my husband, wife, children and my beloved ones.Let your chariots of fire encamp around me and fight my battles. . Protect me with your shield and sword. Defeat is not in your vocabulary you conquered life and death forever
I pray for your presence to lead me today.Every weapon directed to me to be brought down in Jesus name.l break every arrow directed to me and beloved ones to bound by Heavenly chains forever.
I want to cover myself and beloved ones with the precious blood of Jesus Christ. I cover to my mind.my soul and spirit with blood of Jesus Christ.
Thank you Lord because your ears are not deaf to hear nor your eyes are blind to see.Thanks you for watching over me every day and night. Thank you because you will not put me to shame May your name be exalted forever and ever. Amen.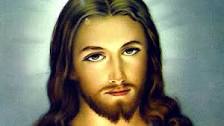 (Photo courtesy)
Content created and supplied by: Hannahh (via Opera News )