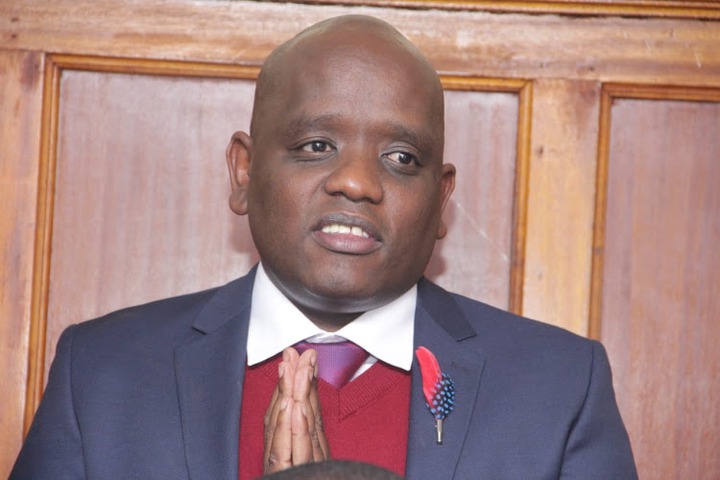 All Christians across the world are celebrating the resurrection of Jesus Christ.Dennis Itumbi had once more reacted on president Suluhu Samia over her latest message.President Samia had wished all the Tanzanians a happy Easter.She urged all the Tanzanians as they celebrate the resurrection of Jesus Christ to pray for peace, love and solidarity.President Suluhu has requested all Tanzanians to continue with their efforts to build Tanzania by publishing work with efforts and Knowledge.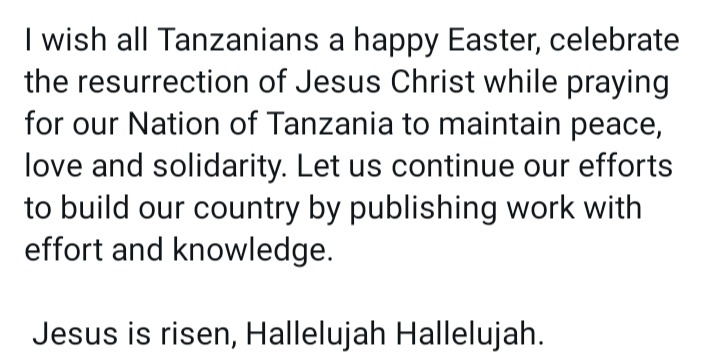 Itumbi Dennis has termed Suluhu's message as the deep message and Kenyans and the whole world should learn.Despite President Suluhu professes the Islamic faith,Suluhu has sent an important message to all Christians.Itumbi has termed a message as impressive and most Kenyans and Tanzanians have learnt a lesson.
Itumbi said"Very good message from a President who professes the Islamic Faith. Very deep messaging. Impressive! Lessons learnt."
President Suluhu Samia who took over from recently buried Pombe Magufuli.Magufuli was serving his second term after he was reelected.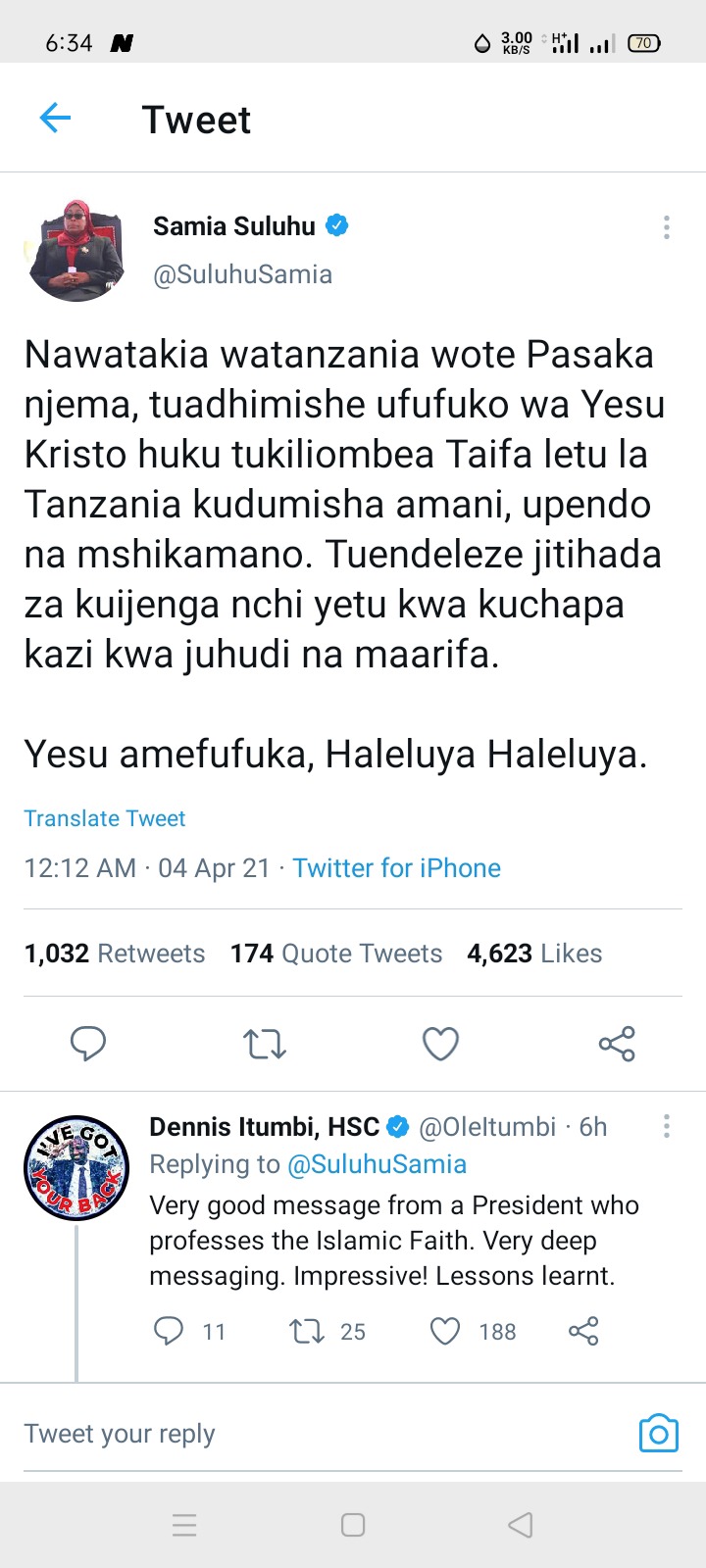 Content created and supplied by: jonezokari (via Opera News )