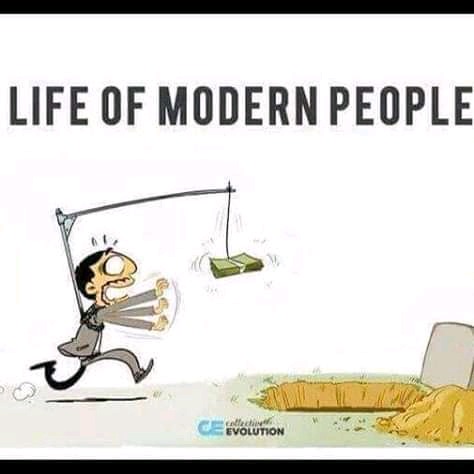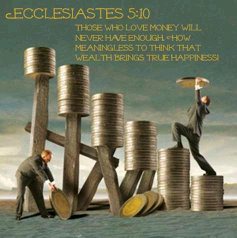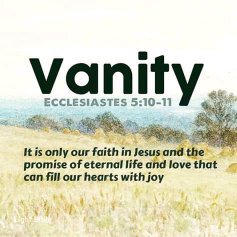 The definition of vanity is having a lot of pride or conceit in your appearance or achievements. It also means worthless, emptiness,or something without value just like life apart from God is nothing.
Saying you're a Christian , but living in rebellion is vanity. Competing with others and living for riches is vanity. We must be on guard from vanity because it can easily happen. Remember God is the creator of all. He made us and gave us different abilities.We are never to boast and be prideful of anything.
Here are some Bible verses about vanity.
For all that is in this world, the desires of the flesh and the desires of the eyes and pride of life, is not from the Father but is from the world.
Ecclesiastes 4:4.
Then I observed that most people are motivated to success because they envy their neighbors. But this,too,is meaningless, like chasing the wind.
Ecclesiastes 5:10.
Those who love money will never have enough. How meaningless to think that wealth brings true happiness!.
Chasing worldly things like money. Is meaningless and it is dangerous. If you have been dealing with vanity repent and seek the things of above.
Content created and supplied by: Cederzd (via Opera News )