Residents of the town of Kitale have been shocked by a hole seen in the altar of one church suspected of being a tomb. This follows the government's continued demolition of houses on the railway company's land in Kitale.
The demolition has revealed the secret and left many open-mouthed. Residents wondered what the hole was for which was covered by a carpet. The incident sparked tensions between church members and locals after they discovered the matter. believers covered and then set fire to the pit while residents insisted that the church might be in disarray.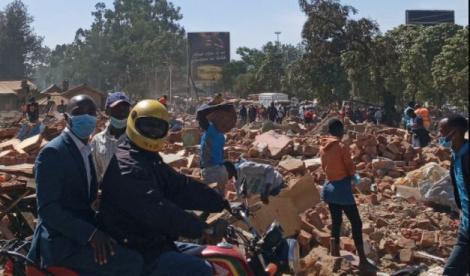 The locals say that for all the years they have gone to church they have never seen such a shocking event and want the government to control the churches in the country as many religions have sprung up with different goals that have contributed greatly to misleading the natives. The locals also urged the government to implement rules to govern church openings.
Content created and supplied by: Felix2032 (via Opera News )