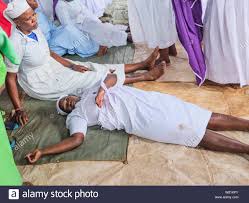 I wrote an article about why the government begun to investigate churches to root out rogue pastors and churches.
Most churches are started not to give spiritual nourishment but to make money, they want to make a lot of money for themselves and families, when you have many members of the congregation.
Others start churches And start schools or orphanage with the sole purpose of making money through donors.
Most of the church leaders just rub churches to make money. Do you remember pastor Kanyari with his 310 narrative. He told the desperate Christians to send 310 vie the mpesa to plant a seed of a miracle.
He made a lot of money and drove hefty cars. Until TV made and exposé of him. Stop going to these many churches with crazy names because they are just meant to make money and are not for your spiritual nourishment.
So is your church such a money minting church, what is your pastor's track record. Do you believe your church is genuine in spirituality or it is just a business disguised as holy.
Content created and supplied by: theyoungsimba (via Opera News )