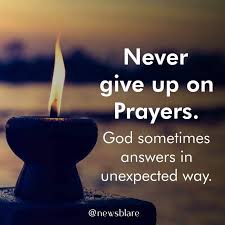 We pray in faith and believe for an answer, so why are we surprised when the answer comes?
Following are five interesting stories (all true except for the names) of people who were blown away by the answers to their prayers. In each case, the answers were outside the expectations of the petitioners. This teaches us that even when we expect the answers, the "how" is often beyond our wildest dreams.
1. God Changes the Person Not the Situation
"For My thoughts are not your thoughts, Nor are your ways My ways," says the Lord." Isaiah 55:8
An immigrant family in America had fallen on hard times, but was determined to keep the children fed. Regardless of what other food items were missing, they always had bread, peanut butter and jelly.
One Sunday morning, the father realized that the peanut butter and jelly sandwich was the only thing left for him to eat. He moaned and groaned, and then prayed out loud.
"Lord, you know that I am a Jamaican, accustomed to my Sunday morning breakfast of ackee and salt fish. No grown Jamaican man can eat peanut butter and jelly. Would you please fix this?"
"The Lord fixed it in a surprising way," said the man himself. "He gave this grown Jamaican man an appetite for peanut butter and jelly."
2. God's Has A Plan Different Than Theirs
You can make many plans, but the LORD's purpose will prevail. (Proverbs 19:21 NLT)
The couple prayed about everything including their search for a house in Georgia. They prayed and searched for two years, and still had not found the house they envisioned. The husband was willing to forego some of his expectations, but the wife held out, waiting for God to grant them the desire of her heart. They were still looking when the man received a job promotion which took him to Florida.
After their first search for a house in Florida, the wife called back to her friend in Georgia. "No wonder we couldn't find the house in Georgia," she said. "The house is in Florida, and God brought us to it."
3. God's Answer Is Too Precise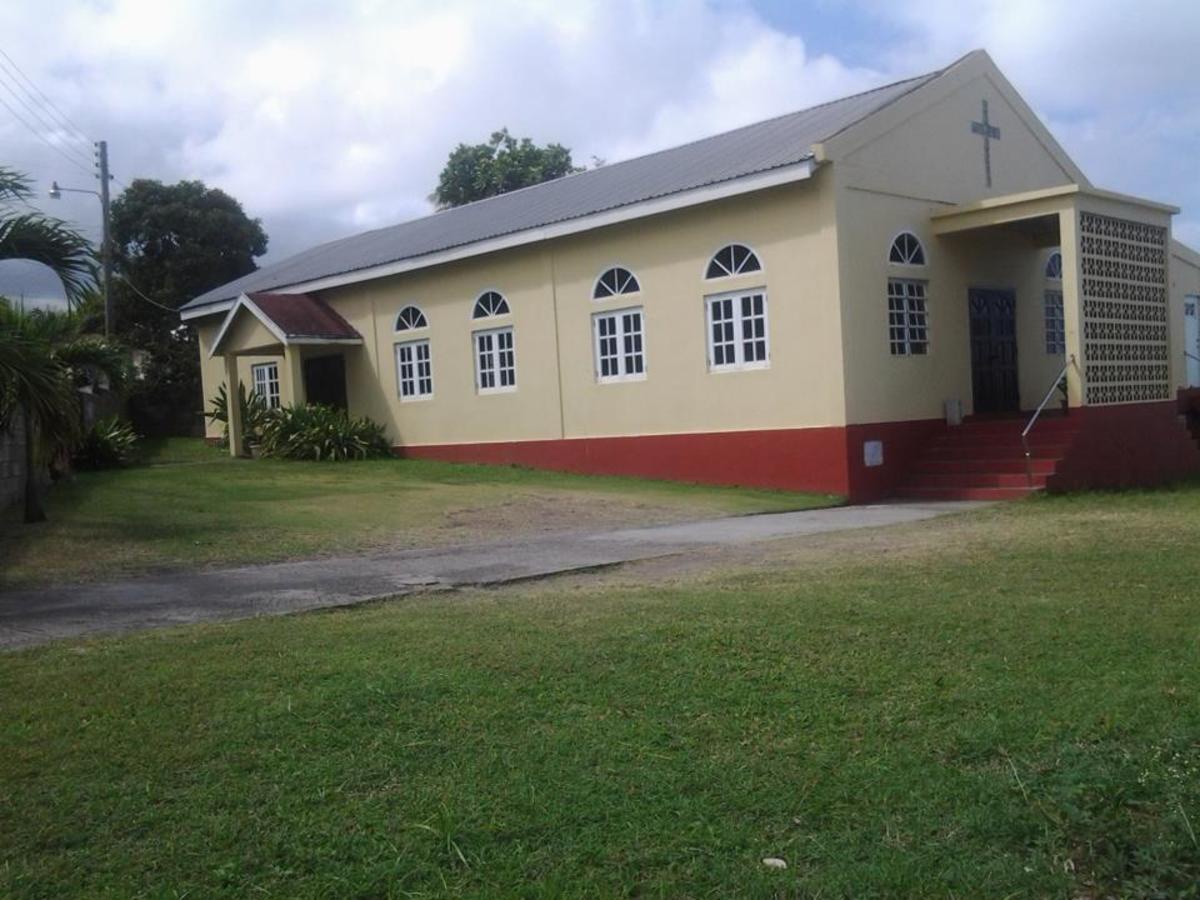 As truly as I live, saith the LORD, as ye have spoken in mine ears, so will I do to you. (Numbers 14: 28)
It seemed like forever that the church was raising funds for the new church building. For years, Sister Fanny gave willingly and consistently, but she was getting old and still there was no sign of beginning the project. Over and over in the weekly prayer meeting, she prayed "Heavenly Father, please grant me the joy of seeing the ground-breaking."
Sister Fanny was overjoyed at the announcement that the date had been set for the ground-breaking. At last, the church building was on the way. She attended the ground-breaking ceremony, but was unaware that the very next ceremony on the site would be her funeral. Soon after they began building, she passed on; but the Lord had granted her request—"the joy of seeing the ground-breaking."
Surprised at how literally God answered Sister Fanny's prayers, her family decided that at the site where she experienced one of her greatest joys, it was the fittest place for her home-going ceremony.
4. God Answers Beyond Expectations
Now unto him that is able to do exceeding abundantly above all that we ask or think, according to the power that worketh in us. (Ephesians 3: 20)
Grandmother Sarah Mae adopted five grandchildren after their mother died. At first, she managed financially with help from kind relatives and friends, but most of the helpers grew tired of helping. The little she received was insufficient and the grandmother became incapable of meeting the children's basic needs.
She had one good friend, Martha who made loans as often as Sarah Mae asked. Soon it became a ritual: borrow in the middle of the month, pay at the end of the month and repeat the process the following month. Sarah Mae wanted a change in her burdensome situation and she prayed a desperate prayer.
"Lord, I am Your child doing my best to please you and to care for my grandchildren. There must be something drastic You can do to change this situation immediately; because as sure as You are God, I will never borrow again and these children must eat."
It was time to borrow again and Sarah Mae kept on praying and believing. Before the end of the month, her faith was rewarded.
She received a letter from one of her adult grandchildren who live abroad. The letter read: "Usually, I send this money to my mother every month, and ask her to give you a few dollars. Since she has remarried, I will send you the entire amount every month, beginning this month."
Sarah Mae received that monthly letter with financial help for the rest of her life.
5. The Answer Comes Sooner Than Expected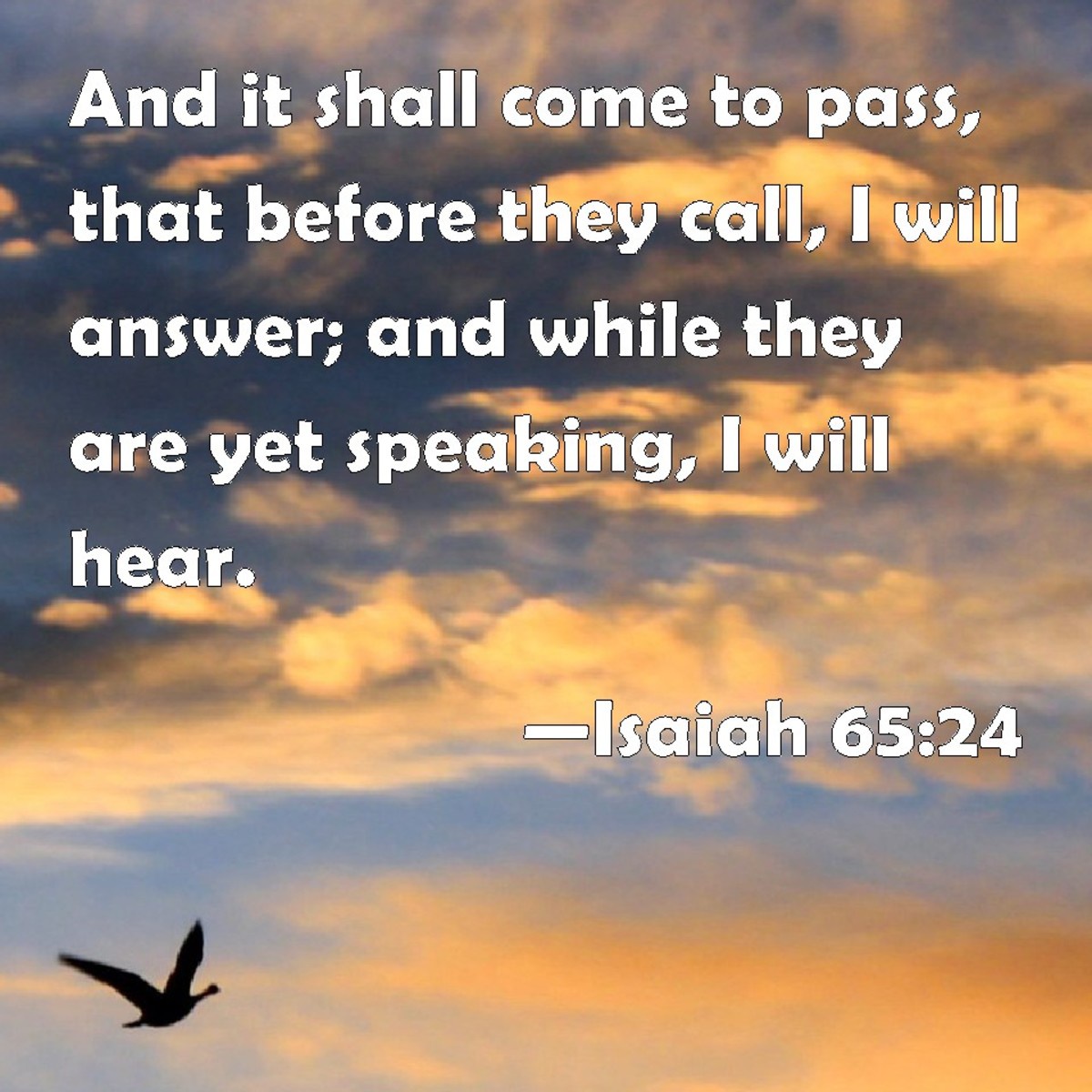 Before they call, I will answer. (Isaiah 65:24)
"How could it be the answer, when it was sent to me before I even prayed?" That was the big surprise for Mr. Jordan.
He received the answer to his prayer in a package which was postmarked the day before he prayed.
His prayer request was made on that day when rain was drizzling lightly as he left his house for his doctor's appointment. His umbrella buckled when he tried to push it open, and he whispered a short prayer.
"Father God, this umbrella is gone and I trust You to supply me with another one."
His grandson had seen one a few weeks earlier which reminded him of the old man. He purchased it and planned to mail it—which he did the day before the old man prayed.
Do We Recognize All the Answers?
These incidents of surprising answer to prayers may make us rethink our opinion about some of our prayers that we think have not been answered.
Sometimes, because of one of more of the attitudes reflected above, we may receive answers which we do not recognize.
We may smile sometimes when we realize that answers come come in ways that surprise us. Perhaps God smiles, too, when we express gratitude for the surprises we almost missed.
Scripture verses in this article are quoted from the King James Version (KJV) unless noted. otherwise.
Share Your Thoughts
This article is accurate and true to the best of the author's knowledge. Content is for informational or entertainment purposes only and does not substitute for personal counsel or professional advice in business, financial, legal, or technical matters
Content created and supplied by: JobW (via Opera News )
Opera News is a free to use platform and the views and opinions expressed herein are solely those of the author and do not represent, reflect or express the views of Opera News. Any/all written content and images displayed are provided by the blogger/author, appear herein as submitted by the blogger/author and are unedited by Opera News. Opera News does not consent to nor does it condone the posting of any content that violates the rights (including the copyrights) of any third party, nor content that may malign, inter alia, any religion, ethnic group, organization, gender, company, or individual. Opera News furthermore does not condone the use of our platform for the purposes encouraging/endorsing hate speech, violation of human rights and/or utterances of a defamatory nature. If the content contained herein violates any of your rights, including those of copyright, and/or violates any the above mentioned factors, you are requested to immediately notify us using via the following email address operanews-external(at)opera.com and/or report the article using the available reporting functionality built into our Platform See More