Pope Francis is the lead man in the Catholic Church. The Pope left many awed in 2019 after doing the unthinkable by bending and kissing the feet of one of the African President.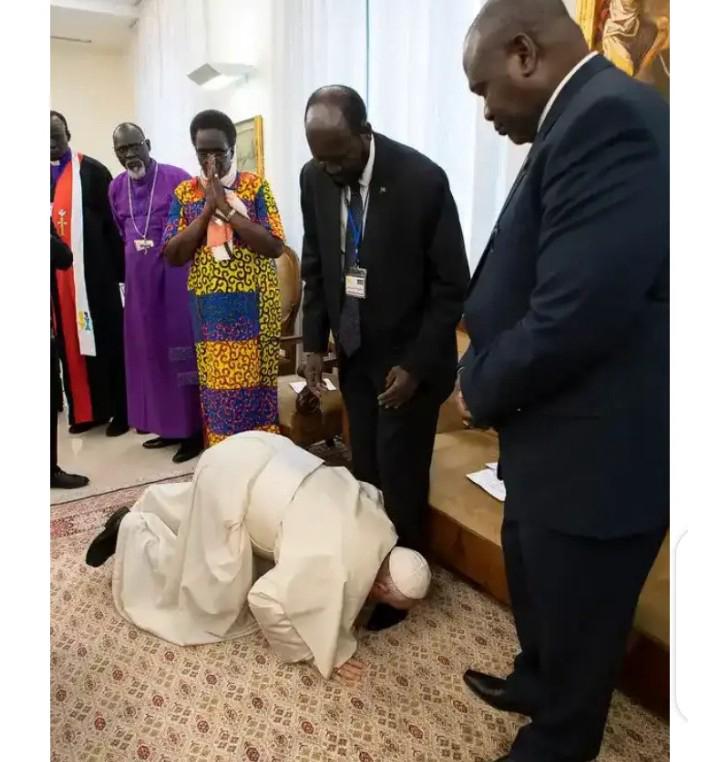 Pope Francis kissed the feet of a number of political leaders from the then war torn country, South Sudan, persuading them to bring the civil wars into an end.
Among those kissed was the President Salva Kiir and his then close critique and opposition leader Risk Machar.
The Pope requested the two leaders to keep off their political rivalry and focus on building peace.
The wars in South Sudan had escalated leading to deaths of more than 40,000 people in the country.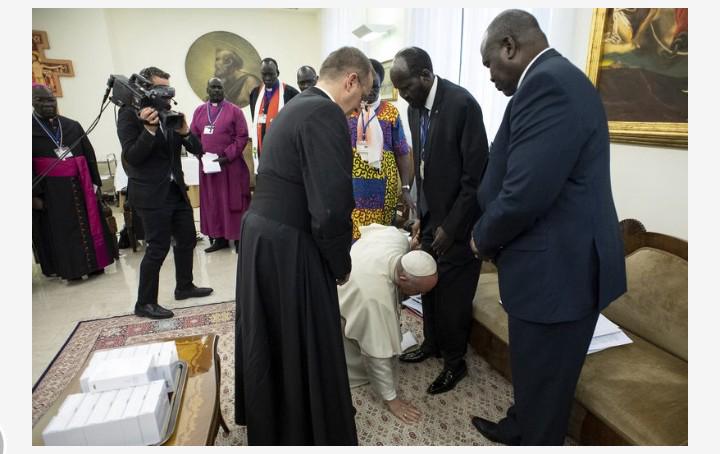 It is common for the Pope to conduct such rituals to prisoners (on Holy Thursday) but this has never been witnessed on political leaders.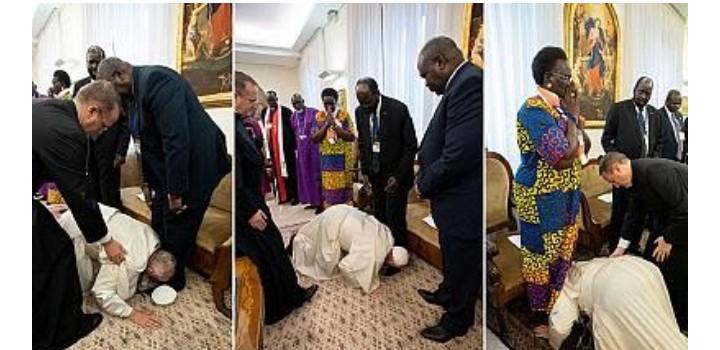 This made the incident special and iconic since it was first of its own.
Content created and supplied by: MucheruStan (via Opera News )