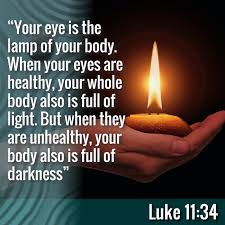 *Spiritual warfare; Overcoming the Enemy:*
                       Luke 11:
21 When a strong man, with all his weapons ready, guards his own house, all his belongings are safe. 
22 But when a stronger man attacks him and defeats him, he carries away all the weapons the owner was depending on and divides up what he stole. 
The greatest warfare is already taking place within us. A battle between the flesh and the spirit of man.
This warfare is influenced by forces which we don't see but are indeed busy working tirelessly to stop us.
The war was won at Calvary, but a battle for souls rages on. These evil workers of darkness are orderly and well organized. Satan has no disorder, apart from the one he employs to keep us from focusing on God.
What is the way out? You must know that, what is happening in the spiritual realm, has after effects in the physical realm whether you like it or not. To ignore Satan and his agents, is like throwing punches aimless in the dark without a target.
You must be armored through the word of God, so that you can resist the devil. Getting hold of your mind is the first place if you are to fight this battle and win.
A fierce assault is taking place within and therefore, we should counter the enemy using spiritual habits which are formed in our character through our fellowship with Christ.
What makes you to act crazy is the sinful nature influenced by demons. To overcome, you must built a holy character through the indwelling word. Unless this happens, Satan will bind you and your life will cease to flow.
Use faith to fight through the Holy Spirit. Take the weapons of righteousness and declare the truth of the word to that situation and it will bow down.
Unless Jesus comes on the scene when we pray, changes may never happen. What is bound will never be loosed, what was stolen will never be recovered.
Lord Jesus Christ, you are in me and I am in you. I stand on your promises that I am already victorious Amen and Amen.
Content created and supplied by: Blessyke (via Opera News )