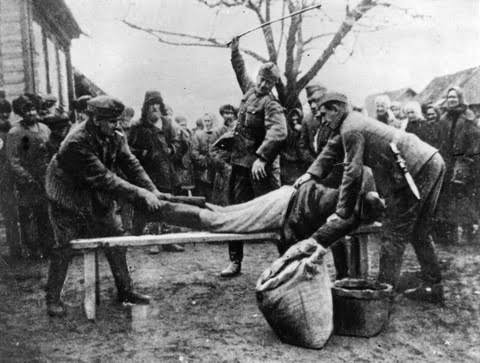 Justice demands punishment for wrong. Human beings can punish very harshly, and the enemy wants every mistake you made to haunt you. He is the first accuser demanding that nothing you do wrong does not go unpunished. So what can we do to receive mercy? How can we be sure we are right with God and there is no punishment for us because we sinned? How can we be safe in this world or the world to come?
David was one such man who sinned and begun to experience the repercussions of his sins despite the fact that He was an ardent believer in God. He had taken another man's wife and gone as far as murdering the husband to conceal the sin. However, he could not hide the sin because it came haunting him. A sword was released in his house and his children begun killing each other. Death was unleashed to his family.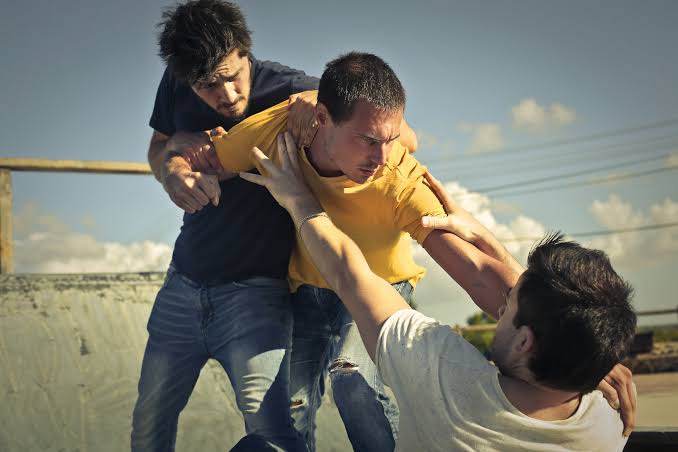 Have you ever found yourself in a place where you feel like you have fallen from Grace and that is why everything is going south. Today we shall learn how to reverse these things and regain your spiritual authority, like David did.
God tells us He is willing to forgive us and wash us clean, if we can but agree.
Come now, and let us reason together, saith the LORD: though your sins be as scarlet, they shall be as white as snow; though they be red like crimson, they shall be as wool. Isaiah 1:18
It is the agreement after reasoning together with God that causes Him to impute righteousness on us. He asks a question.
Can two walk together, except they be agreed? Amos 3:3
You cannot walk together with God on the path of righteousness unless you agree with him concerning some things. You must agree to have a change of heart and a renewing of your spirit.
A new heart also will I give you, and a new spirit will I put within you: and I will take away the stony heart out of your flesh, and I will give you an heart of flesh. Ezekiel 36:26
You must agree that you cannot do this on your own unless you are in Him and He is in you. You must agree to give Him your life and heart and receive His life and heart into you, the new spirit and new heart.
"I am the vine, you are the branches. He who abides in Me, and I in him, bears muchfruit; for without Me you can do nothing. If anyone does not abide in Me, he is cast out as a branch and is withered; and they gather them and throw them into the fire, and they are burned. If you abide in Me, and My words abide in you, you will ask what you desire, and it shall be done for you. By this My Father is glorified, that you bear much fruit; so you will be My disciples. John 15:5-8
When we come to the realization that God wants to be our father, to give us a new heart within us that calls him father and eschews evil then we shall begin to reason with Him like David and ask for the same as King David did in the Bible.
Create in me a clean heart, O God; and renew a right spirit within me.
Cast me not away from thy presence; and take not thy holy spirit from me.
Restore unto me the joy of thy salvation; and uphold me with thy free spirit.
Then will I teach transgressors thy ways; and sinners shall be converted unto thee. Psalms 51:10-13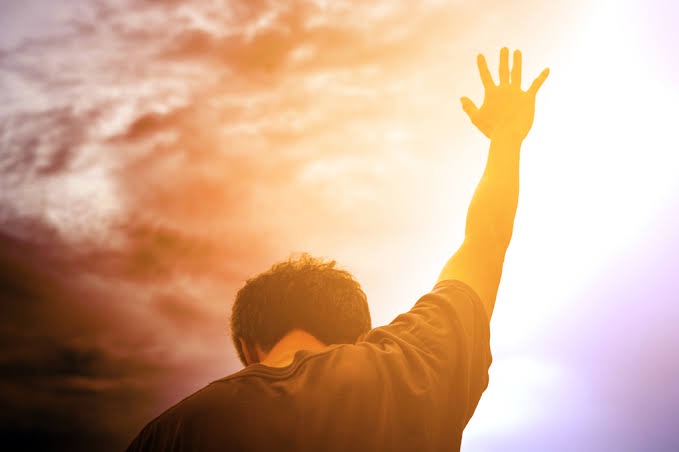 God wants us to have the right spirit renewed within us.
When this happens we shall have singleness of heart like David was transformed.
The light of the body is the eye: therefore when thine eye is single, thy whole body also is full of light; but when thine eye is evil, thy body also is full of darkness. Luke 11:34
This means that our desire will be to love and obey the father and that shall be our one goal. This way sin shall be far from us, when our eyes are full of the light of the love of God. We can then be entrusted with heavenly rights. This means we can receive righteousness which is imputed on us. It is for this reason that true repentance avails forgiveness of sin. As long as you are a new creation abiding in Christ by following and obeying him you can be a tree bearing good fruit and no curse or sin is imputed on you.
It is only when we think we can do it on our own and move from the Lord that sins begin to haunt us. Good works can only be done in Christ. That is why the enemy hunts you to pull you away from the safe place where your good fruits testify of your righteousness to a place where you are far from Christ where sin abounds, testifying of guilt.
It is therefore the path we are taking and who we are walking with that matters. It is about who we are obeying and whose instructions we are following. If you are your own Lord then you are far from Christ, but if you have submitted to God in Christ then Christ is your Lord. When we obey in Christ the result is righteousness and the fruits of the Holy Spirit, against such there is no condemnation.
But the fruit of the Spirit is love, joy, peace, longsuffering, gentleness, goodness, faith, 
Meekness, temperance: against such there is no law. Galatians 5:22-23
If you want to receive forgiveness and escape condemnation surrender your life to Jesus and submit to God.
And they that are Christ's have crucified the flesh with the affections and lusts.
If we live in the Spirit, let us also walk in the Spirit.
Let us not be desirous of vain glory, provoking one another, envying one another.
Galatians 5:24-26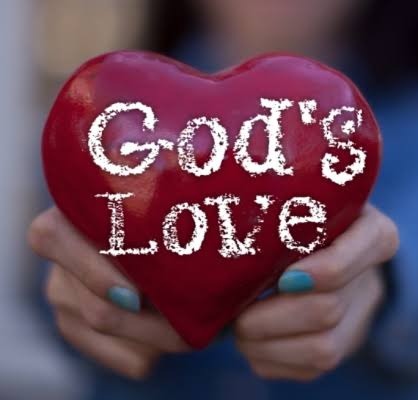 Say this prayer and you will receive help. "Father, I believe in Jesus Christ as your gift unto me for salvation. Jesus Christ your son came from heaven to earth to die for my sins that I may be forgiven. Today I accept Jesus Christ, the gift of God to me, as the Lord and savior of my life. Forgive me all my sins. Give me a new heart and renew a right spirit within me that from this day I will be a disciple of Jesus Christ. To obey, follow and walk with him. That in him I may bear the good fruits. From this day am born again and Jesus Christ is the Lord and Savior of my life. He has given me power to become a son of God. Amen"
If you have said that prayer and believe in your heart Jesus rose from the dead and is seated in Heaven with God then you have started a new journey with Him. It is a journey of discipleship where you shall follow Christ and be taught by him.
Purpose to remain in him as a disciple and you shall continue to bear good fruits. There is no law or condemnation against such.
Content created and supplied by: Khatete (via Opera News )
Opera News is a free to use platform and the views and opinions expressed herein are solely those of the author and do not represent, reflect or express the views of Opera News. Any/all written content and images displayed are provided by the blogger/author, appear herein as submitted by the blogger/author and are unedited by Opera News. Opera News does not consent to nor does it condone the posting of any content that violates the rights (including the copyrights) of any third party, nor content that may malign, inter alia, any religion, ethnic group, organization, gender, company, or individual. Opera News furthermore does not condone the use of our platform for the purposes encouraging/endorsing hate speech, violation of human rights and/or utterances of a defamatory nature. If the content contained herein violates any of your rights, including those of copyright, and/or violates any the above mentioned factors, you are requested to immediately notify us using via the following email address operanews-external(at)opera.com and/or report the article using the available reporting functionality built into our Platform See More