Religion is a wide topic that even the greatest philosophers have not been able to get its true definition after years of research. We believe that we have one supernatural being that that governs all creation.
We worship the same God only that different communities and cultures have different understandings and ways of worshipping Him. We are always reminded to respect each other's beliefs to live in harmony.
Christianity is divided into several groups with different interpretations of the Bible. We have Catholics and protestants that are again divided into many denominations.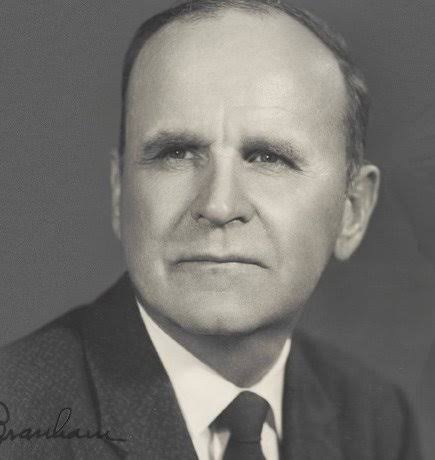 Most people interpret the scriptures in the Bible according to how they heard a certain evangelist preach them. William Branham is an American ancient evangelist that even in his death he still makes an impact on what some people believe.
When he was alive people referred to him as a prophet and teacher of healing because his prayers would heal people during gatherings and he would reveal a person's information without being told.
His preachings were recorded and written in books that people read to date. He died in 1965 on Christmas Eve and some people across the world continued to believe in his preachings. His followers were given the name "Branhamites" and the church called "Church of Believers".
Up to this moment, Branham is referred to as the prophet of controversy by people who know him because of how he interpreted the Bible.
If you walk in any church that believes in his teachings you'll notice unique things that other churches don't practice. In that church, women are supposed to dress modestly in long dresses and no wearing trousers.
Also, women are not supposed to cut or plait their hair, use makeup or jewellery. Piercing of the ears, nose and tattooing one's body is also forbidden in that church.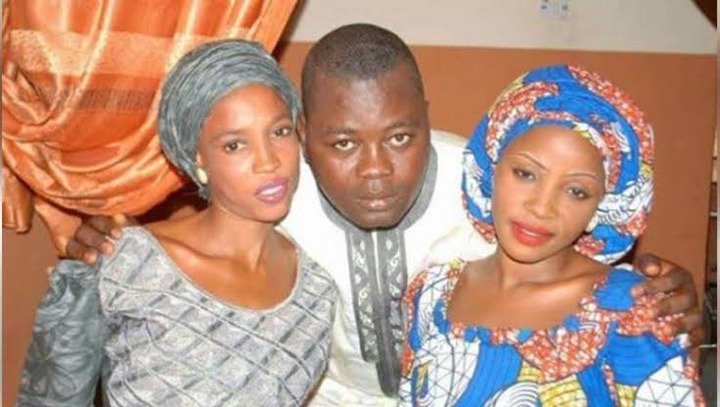 What surprises many people is the fact that men are allowed to have more than one wife contrary to what other churches believe. Most denominations believe that a man should only marry one woman because God created one wife for Adam.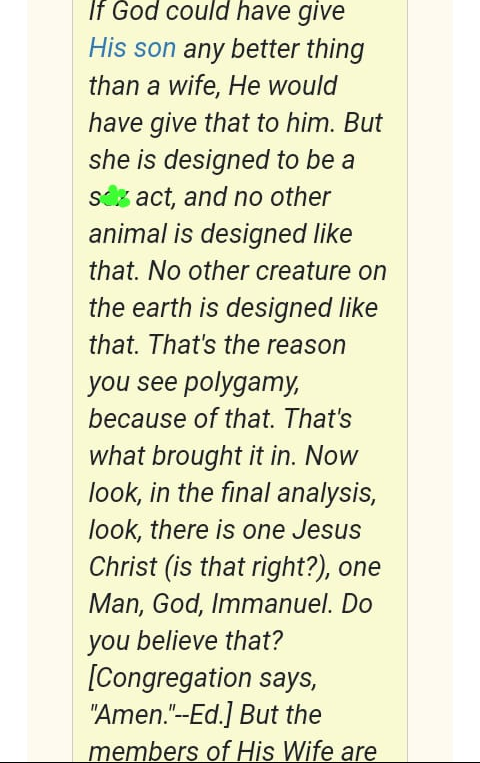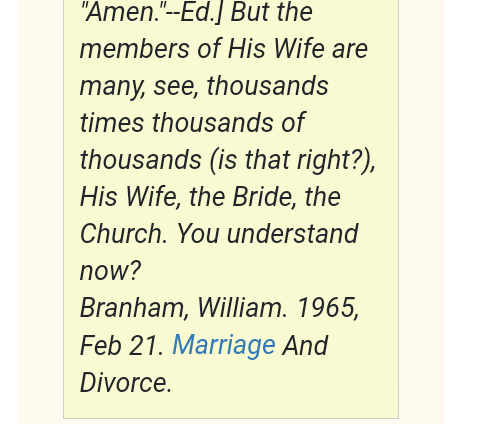 In one of his sermons, Branham said that polygamy would reduce immorality in the society, probably because women are usually more in number than men. He based this interpretation on the fact that there is one Jesus Christ and many churches which are the bride.
He also said that once a woman is divorced she is not allowed to remarry but a man can marry again after a failed marriage. That a divorced woman must either remain single or reconcile with her ex-husband. He quoted from 1 Corinthians 7:10 to support his statement.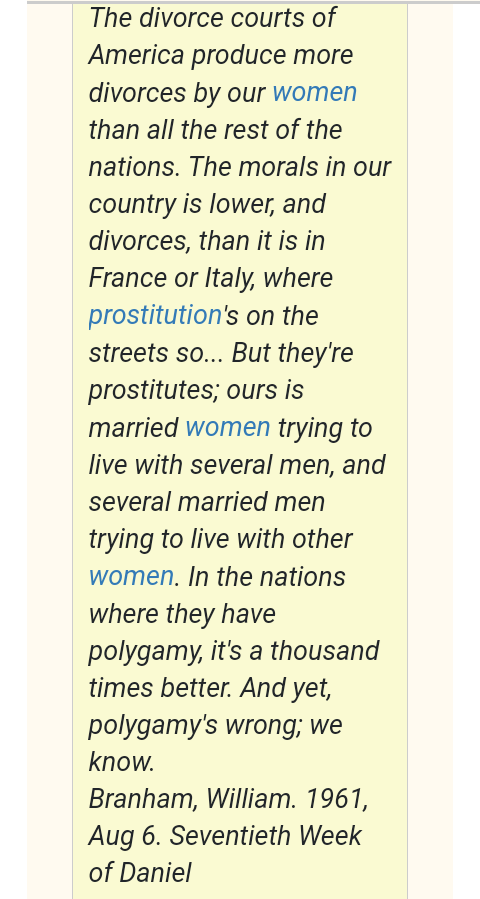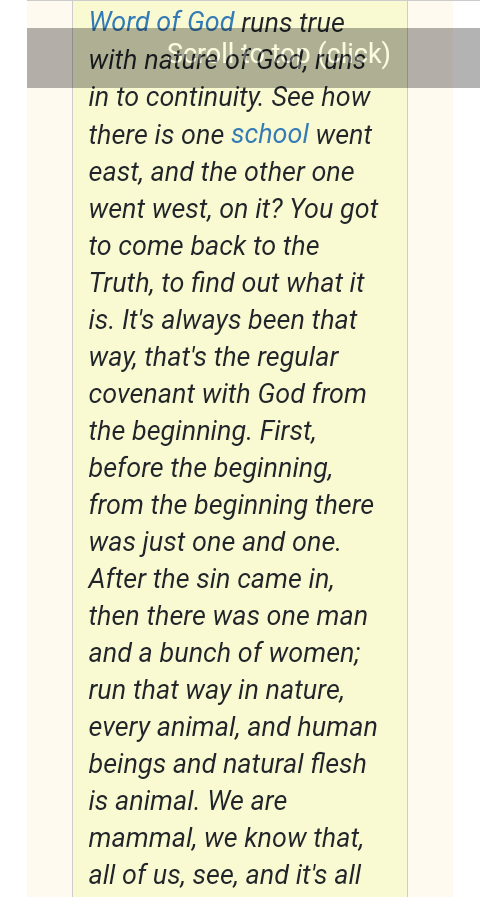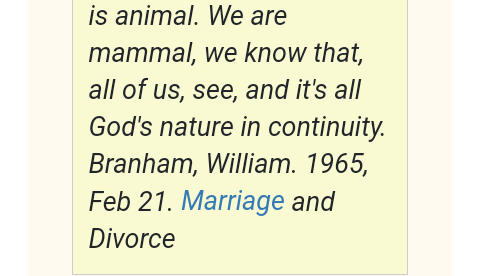 All of Branham's teachings about the information above can be found in his book "Marriage and Divorce". What do you think of his interpretations? Share your views in the comments section.
Content created and supplied by: GirlinSpecs (via Opera News )