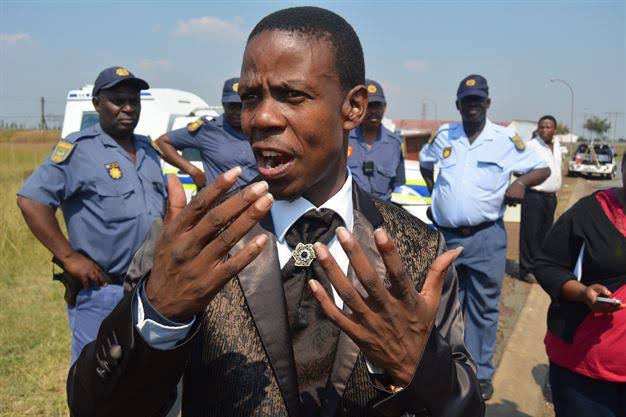 Popularly known as Pastor Mboro, Paseka Motsoeneng from South Africa always trends for wrong reasons. He is a televangelist of incredible happenings Ministries and has for several times amazed people with his utterances and doings.
Of his mind-boggling deeds, in 2018, pastor Mboro Charged his followers hefty amounts to see his photos that he took in "heaven." A local news channel quoted "Pastor Mboro visits Heaven and Takes Pictures with Jesus." The headline sparked reactions all over Africa as people became eager to see the alleged pictures taken in Heaven with the Messiah Jesus Christ. Anyone seeing the picture was charged a total of KSH 30,000.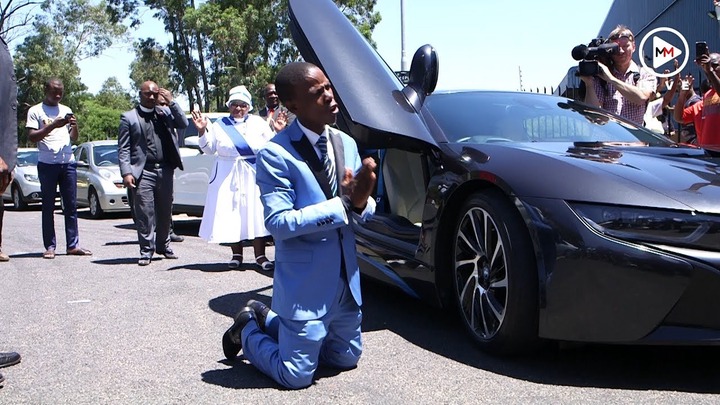 Another incident in his church that sparked reactions was when he asked his congregants to take off their underwear and wave them during the church service. Yet with his questionable demands and deeds, his church attracts a multitude of congregants every Sunday.
The latest mind-blowing and unbelievable quest from Pastor Mboro was his unbelievable claim that he wanted to be paid $100,000 to travel to hell to get "rid of" Coronavirus. Approximately he'd be paid KSH 10 Million for the journey to save humanity from the unprecedented and dangerous pandemic. Netizens from all over slammed him for his beliefs and mocked his congregants to still believing and worshipping in his church.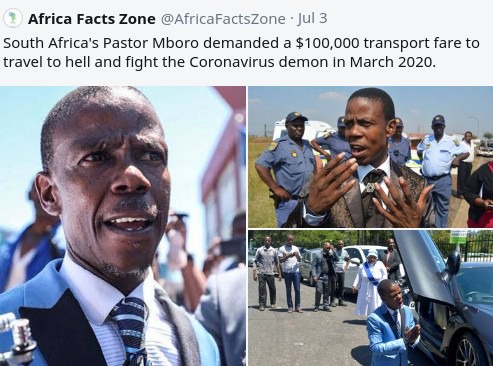 Pastor Mboro was born in April 1968 and has kept his family out of the public eyes. When asked in an interview last year how he manages not to have his family in the lime light as he always is, Mboro said that he never takes pictures with either his wife or children. He founded his church Incredible Happening Ministries in Germiston, the East Rand of Johannesburg. He and his congregants believe that he has powers to heal and other miracles.
Pastor Mboro lives in a lavish mansion at East Rand with his family about his fortune and wealth. The pastor is also said to have three more private houses in other cities where he resides in evangelism. However, the controversial pastor ben ridiculed for scandalous activities such as sexual harassment and assaults.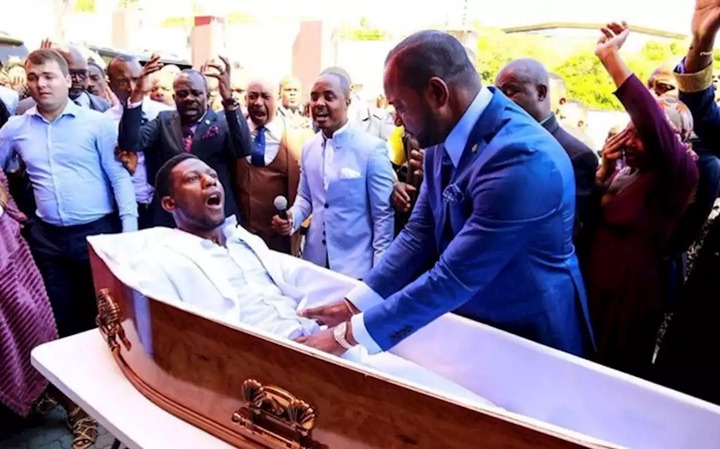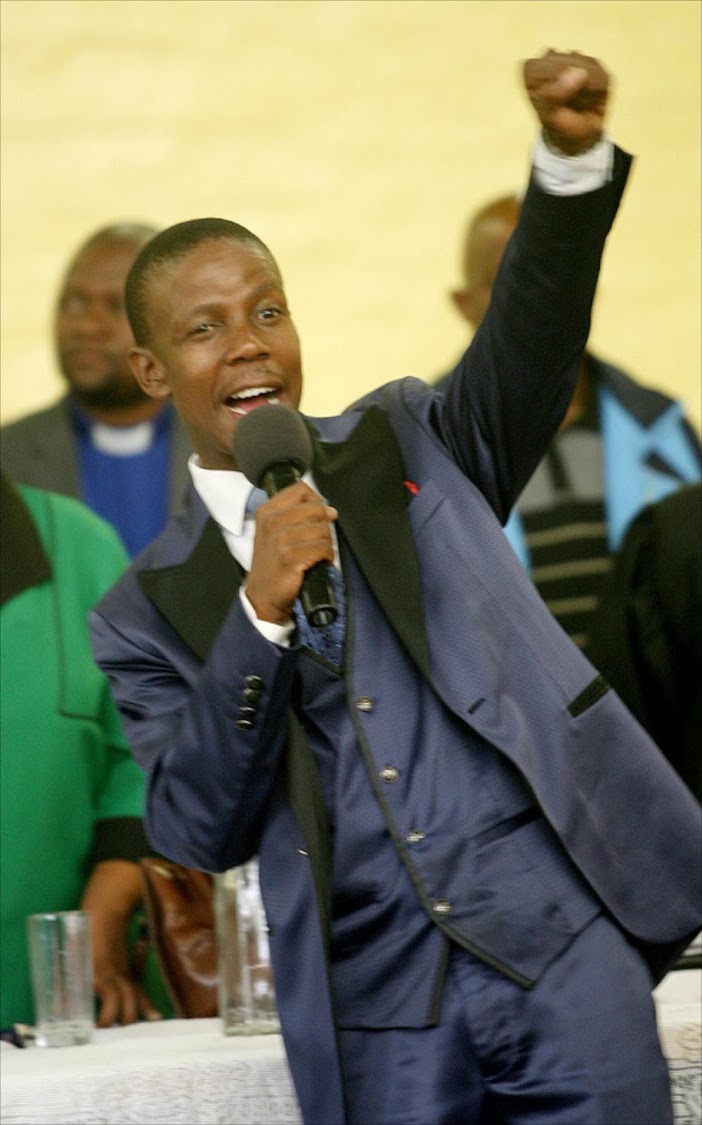 Content created and supplied by: Nyamete.ke (via Opera News )