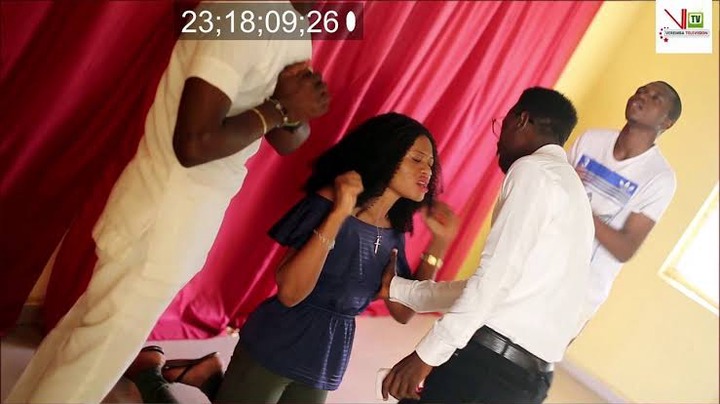 The bible says in the book of Hosea chapter 4 that my people are destroyed for lack of knowledge.
Due to lack knowledge, many people have been taken advantage of by false pastors, prophets and appostles.
Cases of fake Pastors found in compromising situations with people's wives and daughters aren't new.
Those with an insatiable appetite for money have crafted various ways of preying on unsuspecting, ignorant and gullible members of the society.
From selling Holy water, holy handkerchiefs to soil, faithfuls have seen it all.
In what seems to be taking things to another level, a pastor in Uganda has come up with female Undergarments that bear his image.
According to msema kweli which is a Swahili publication, the pastor claims that the clothes can cure diseases and he is selling them at $ 50 or over ksh 750.

But, do we blame only the pastor given that it takes the two to tango? The Christian faithfuls who have abdicated their role of reading the Bible and testing every spirit should also be blamed.
Faithfuls have become faithfools as various manner of thieves and paedophiles take over the pulpit.
Time has come for the true Christians to rise up and tell off the fake prophets and teachers who have littered many towns of Africa and the world.
To those men of God who are doing the right thing of teaching the infalible word of God keep up and may the good Lord bless you and give you Supporters.
What are your views on this? Feel free to share your thoughts and comments on this on our comments platform.
Content created and supplied by: @yokeabu (via Opera News )