Heavenly father, I come before you today,. I lift up my eyes to the hills. where does my help come from? Lord is my help does not come from East or West it comes from you Jesus the lion of the tribe of Judah.
My lord, thou I walk through the valley of death you will protect me from destruction.You will not allow my foot to slip. You will never sleep or slumber you will watch over me as you watch over lsrael.
 Lord, cover me today with your pillar of cloud and at night lead me with your pillar of light and be my rear guard at my right hand.
Lord protect me from all evil; and preserve my life from death. Let a thousand fall on my right hand and ten thousand on my left . Lord Jesus, cause your power to chase a way my enemies ,Cause them to run and never to look back while nobody is chasing them.
 Lord of Lords, protect me as I go out today and as l come back and.in everything that I do from today and forever more Amen . May your holy name be exolted and honoured forever and ever Amen.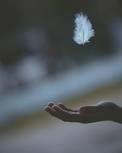 (Photo courtesy)
Content created and supplied by: Hannahh (via Opera News )