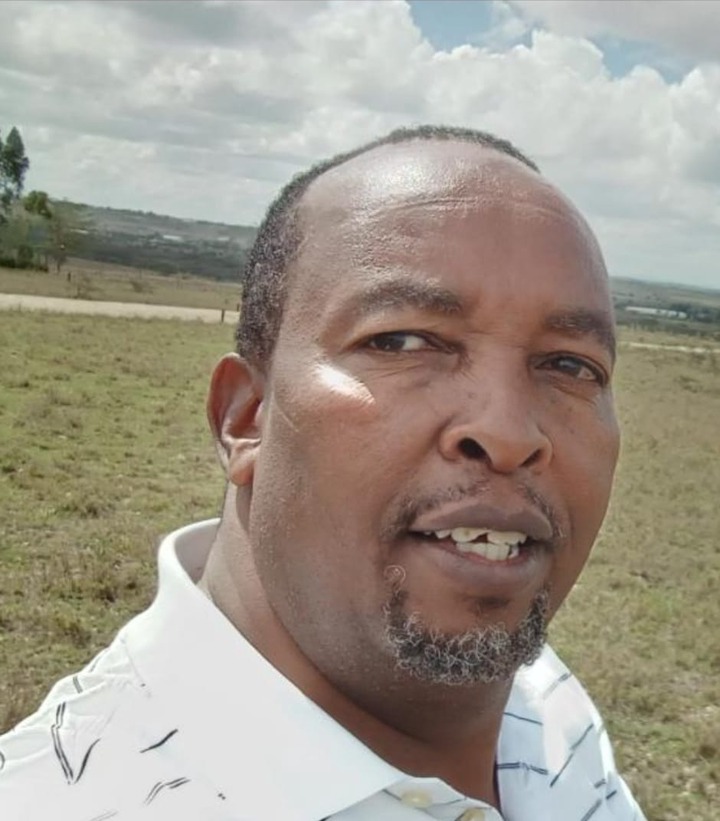 Covid-19 has continued to take away lives of prominent leaders despite roll out of the vaccination process that is aimed to reduce the spread of the virus into the community level . This is after the introduction of AstraZeneca vaccine which is given free to the vulnerable groups and their front-line workers in Kenya . The front line work as include the teachers security personal healthcare workers and the elderly who are age 58 and above.
Of late Kenya and the world if general has lost many prominent leaders who have succumbed from the corona virus. This has prompted the government to do what it can to ensure that the deaths witnessed from corona virus are drastically reduced. The government has issued safety protocols that every Kenyan should follow so that he or she cannot be infected with the virus.
The government introduced lockdown in Counties where there is a surge in number of positive cases which include Nairobi, Nakuru Kajiado,Kiambu and Machakos.
Despite all these measures, the virus is still hitting hard on many Kenyans, with the recent fatality involving, acting swimming federation president Patrick Muyah, who has succumbed today from covid-19 complications.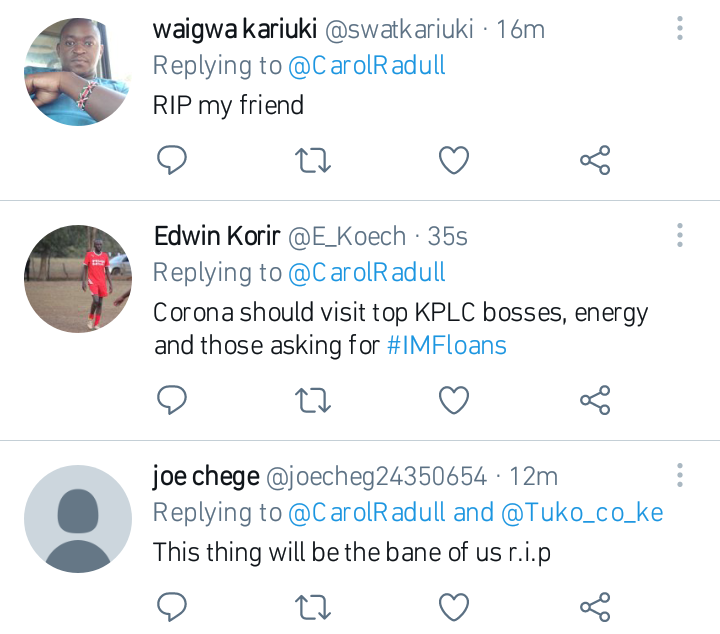 Kenyans who took to the social media especially on the sports arena Kenya wall,send their message of condolence to the family and friends of Patrick who died today while receiving treatment.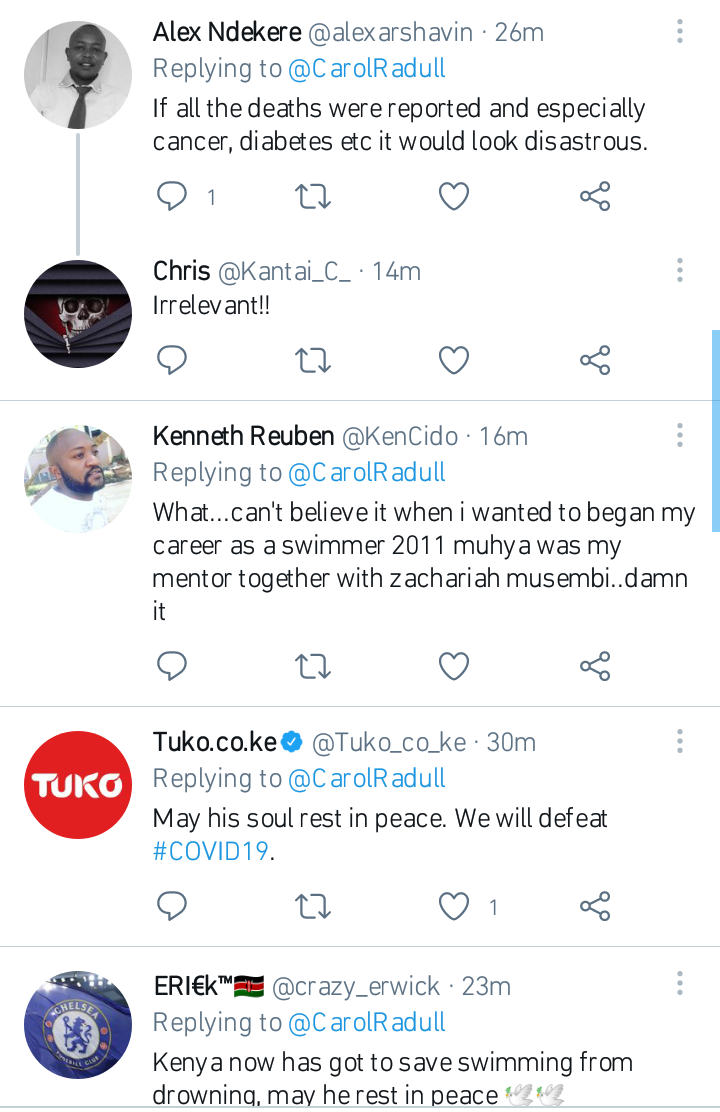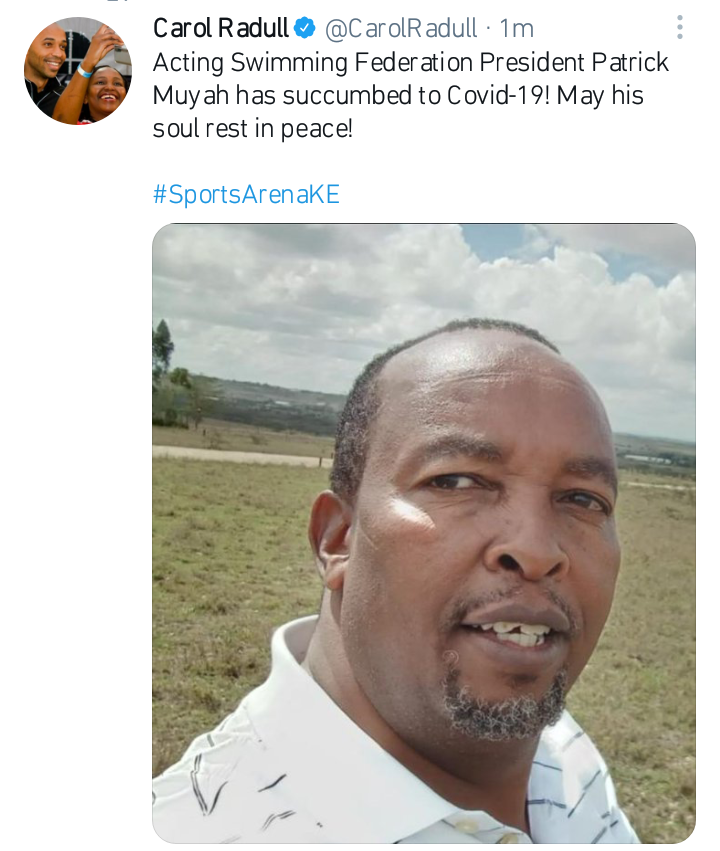 Patrick Muyah, the Kenya Swimming Federation chairman had ordered for the elections of the federation to be conducted in early February to avoid repercussions after the International Swimming Federation (Fina) temporary suspended Kenya over delays in conducting polls.
Content created and supplied by: #MeshKE (via Opera News )