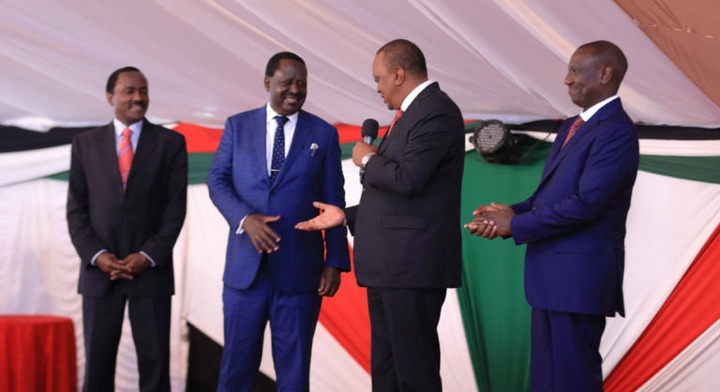 Politics is a dirty game believe it or not.It is also notable that in politics there are no parmanent friends.They only ally in times of common interests.This common interest is exploiting citizens.This is characterized by the way legislative bodies have been doing their work shelfishly.
Handshake is a wave that is causing a Tsunami that is almost wiping our country out of the top developed countries in Africa.It will also damage our reputation and bad news will trend all over about our country.This is because leaders are using the powers given to them by people to suit their selfish selves.
It does not necessarily mean that being in a certain political party should make one mute when the people's interests are being violated.This is what is happened to senator Kang'ata.After saying that BBI has no supporters in Mt.Kenya region he finds himself out of the majority whip seat.It is also clear to note that he has not served in the position for a year.He took over after the impeachment of sanator Kindiki.The question is, should the truth not be said?
The attention is now to the Jubilee nominated senators who have been firm to critic what the government is doing.Being nominated by a political party to represent the interests of certain people does not qualify one to be always abiding with what the party leaders say.One should represent the interests of the people he was nominated to serve and not what the political party leaders say.This the case with a number of senators like senator Isaac Mwaura.
As the drama continues the deputy president seems to get much and much of Kenyans support.Quite large support is seen by the way politicians attend meetings at his Karen home
The Jubilee party is busy killing the kingmakers.As we never knew if the government would ever collaborate with the opposition.Just like a boat Kenya is nearly captsizing.Any chances of wreckage?
Content created and supplied by: BenjaminMutuma (via Opera News )