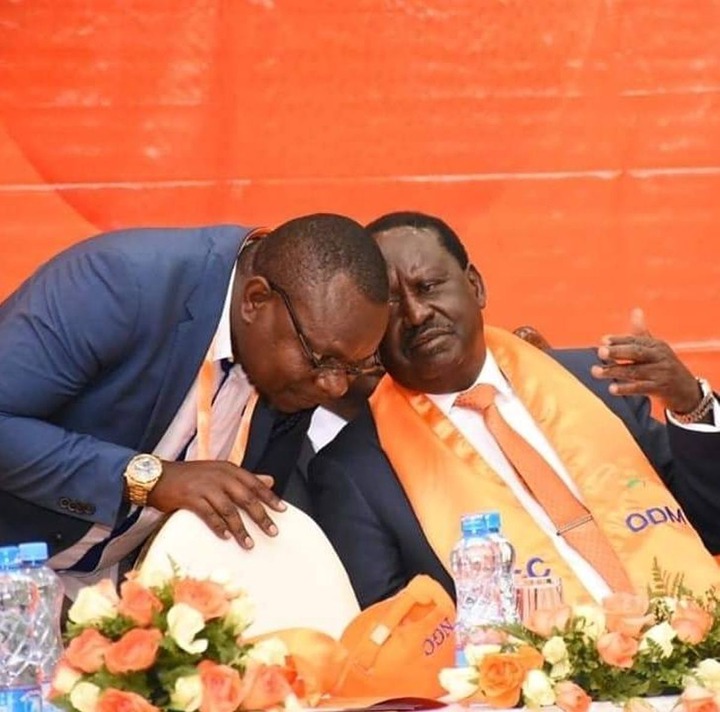 With the clock ticking fast towards the 2022 general elections, the Building Bridges Initiative has already set up a stage for heightened political activities in the country.
The proponents and opposers of the document have been racing against time to win the support of Members of County Assembly who are the men and women of the moment as far as the passing and failing of the Bill is concerned.
With six counties having passed the Bill, the proponents now need at least eighteen counties but it has appeared that the opposers will not allow BBI to sail through in counties easily.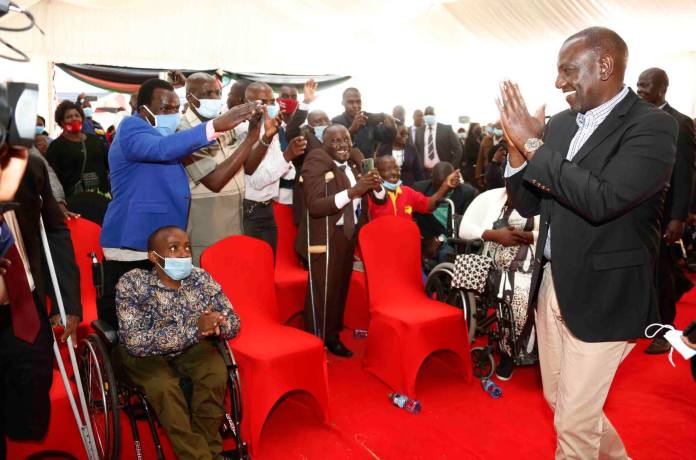 This is after ODM's Director of Communication Philip Etale has leaked details of suspicious activities that have been taking place at a house in Karen.
Taking to his Twitter account, Etale has alleged that some Members of County Assemblies have been having a good time at a house in Karen.
This Members of County Assembly according to Etale gave been hosted and treated with scrumptious meals and offered expensive drinks at the residence and even given cash.
This 'treat' by the owner of the Karen house is intended to make them vote against the BBI Bill.
Etale has also alleged that these Members of County Assembly have been doing the opposite by voting for the BBI.
Who do you think this owner of the Karen house Etale is talking about is?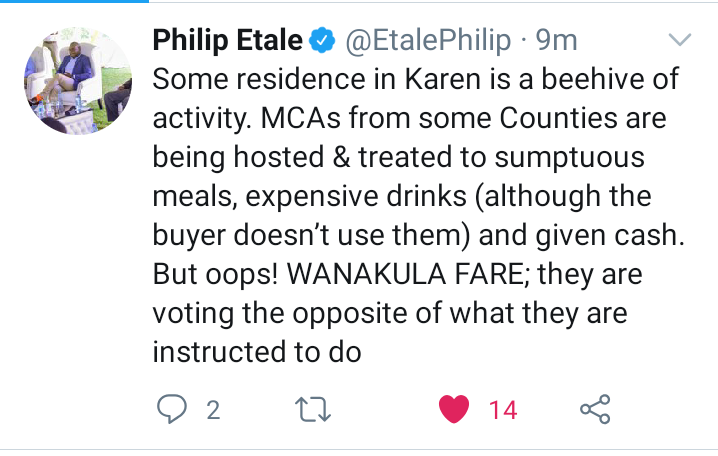 Content created and supplied by: KDMNews (via Opera News )