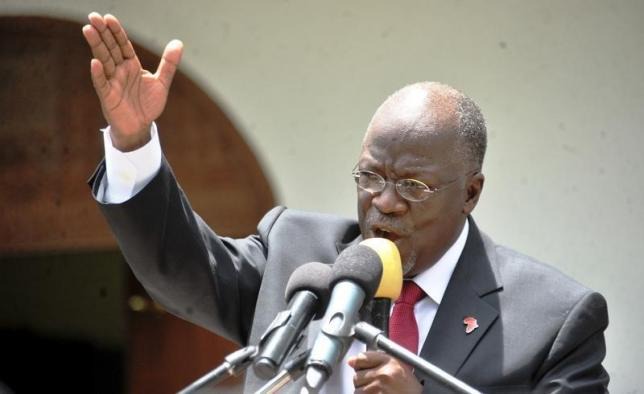 Patrice Lumumba, the first legally elected prime minister of Democratic Republic of Congo (DRC) was assassinated 60 years ago today, on 17th January, 1961. This heinous crime was a culmination of two inter-related assassinations plots by Americans and Belgian governments, which used Congolese companies and a Belgian execution squad to carry out the deed.
Ludo De Witte, the Belgian author of the best book on this crime, qualifies it as "the most important assassination of the 20th century". The assassination's historical importance lies in a multitude of factors, the most pertinent being the global context in which it took place, its impact on Congolese politics since then to date and Lumumba's overall legacy as a nationalist leader.
With the Cold War, it was inevitable that the USA and its Western allies would not be prepared to let the Africans have effective control of their wealth, majorly saw materials. It was in this regard that Patrice Lumumba's determination to achieve genuine independence and to have full control over Congo's resources in order to utilize them to improve the living standards of his people was perceived as a threat to the Western interests.
To fight him, the US and the Belgium used all the tools and resources at their disposal including the United Nations secretariat, under Dag Hammarskjöld and Ralph Bucher, to buy the support of Lumumba's Congolese rivals, and hired killers.
Patrice Lumumba, the Congolese President refused to allow the Western exploitation of the massive wealth of the Congo Republic, he set up plans to make Congo prosper by processing the minerals and making Congo the engine of African Renaissance. He was assassinated and replaced by a corrupt buffoon.
Thomas Sankara tried to liberate his people of Burkina Faso from the chains of the French colonizers. He cut off all the exploitations and oppressive deals with the French. He tried to persuade the African presidents of the time to not yield in paying the financial debts to their former colonizers.
"The slave who cannot organize his own revolt deserves no pity for his fate. He alone is responsible for his master's false promise of freedom. Freedom can only be won through struggle", was Sankara remarks notice in his last speech that he never delivered to the public, he was assassinated that fateful day.
The death of Magufuli as a serving President has caught many by surprise, yet to those who knew how the man related with the Western powers, it was only a matter of time before this vigilant son of Africa was stripped of his breath, just like historians say, history repeats itself.
Magufuli's way of ruling did not meet the interest of the white man for some fundamental reasons. He never went to the New York for the United Nations General Assembly, he has always sent representative ministers to represent the nation, a move which according to him was a way of saving money, this because sending a minister and his assistant is less expensive than sending the president to his delegations.
He denounced a report from the United Nations on human rights violation after his rival Tindu Lissu flew the country on death threats.
 He Denounced report by UNDP CR Head.
Deported Head of EU Delegate to Tanzania
EU recalled its ambassador to Tanzania over Magufuli s' LGBT crackdown
EU stopped financial support to Tanzania
Magufuli denounced EU –East African Trade Deal as a form of Neocolonialism.
EU declared Magufuli a dictator
Magufuli refused to put Tanzania under WHO Covid guidelines
He declared Covid 19 a scam
He refuses to take loans and grants from world bodies to deal with covid 19
He welcomes Madagascar's traditional vaccine for covid 19 vaccine
He refuses that Tanzania will not order or buy any covid 19 vaccine from the west of anywhere.
Magufuli refuses to bow to New World Order.
He fired someone wearing a mask in his meeting.
Magufuli's absence came amid a string of high profile deaths and illnesses.
Sources have proved that Magifuli's death was triggered by an assassination plot from his inner circle.
Many Africans have lost their dreams for the Unity of African Nation after the demise of this Bulldozer who stood in strong terms against Western authorities.
Magufuli's unique stand on corona virus has not been taken well by Kenyans who took a conventional approach .In a way that most Kenyans developed hatred towards him because his courage made us look like fools. Human beings naturally don't like to be appear as fools or cowards.
 The truth that stands is that Corona is a weaponized virus to fulfil the agenda the cabal. Negative consequences cannot change the truth and likewise the truth cannot be governed by fear.
All African leaders who have stood firm against the west have ended up being eliminated. Not just African leaders but even the Middle East leaders have been targeted.
Talk of African wealth in a manner to protect it from the West or be seen to be defiant, that becomes the certification of your death wish by whichever means they deem fit.
And to all Africans who know about this fact but still choose to believe Magufuli has been killed by covid 19 are a sad joke to our continent mother Africa.
Africans who stand for their people get betrayed by their close circles. A President with intelligence community around him tells his people that someone wants to kill and steal from his people which they actually know is really happening, and they, Tanzanians know what slavery was and still is choose to believe the enemy's information.
Africans, we love everyone but ourselves but ourselves while everyone loves each other but us, who made us feel cool to be this ignorant?
I the end, it may take 10 years before the majority wakes up to the vision of John Magufuli. By then the effects of the vaccine may have already or started kicking in.
Magufuli is at his rest, he didn't sell out, went with his dignity. We on the other hand have to brace for tough times ahead.
Content created and supplied by: Abonyo (via Opera News )