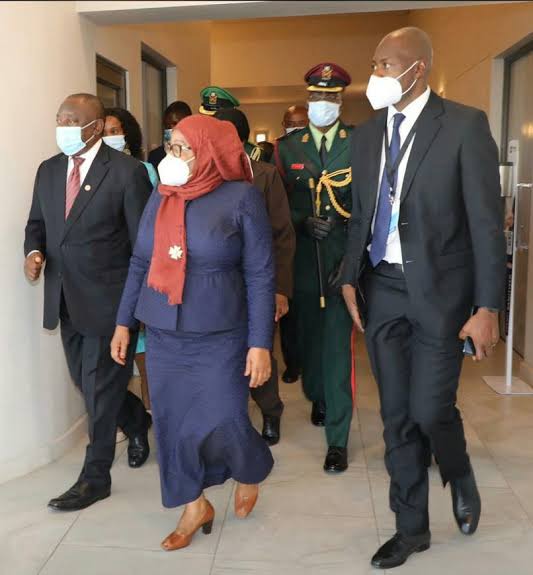 For months now, authorities in Tanzania have maintained that the country is free from COVID19 despite reports from WHO indicating otherwise.
Immediate former President John Pombe Magufuli claimed his country was COVID19 free, terming the existence of the virus as a larger conspiracy theory being spread around.
However, his successor Suluhu Hassan seems to have changed her stance on the existence of the virus in her country. Suluhu is reported to have set up a task force which will look into the state of COVID19 in Tanzania, then file a report to her immediately for appropriate measures to be taken.
The President also noted it's important for Tanzania to work together closely with international governments to help fight Corona Virus effectively.
Citizens of Tanzania are pictured walking in public without face masks and often attending large social gatherings where COVID19 measures are not observed.
The Virus has continued to cause havoc across the globe with hundreds of thousands of people succumbing. It has greatly impacted economies leaving populations devastated.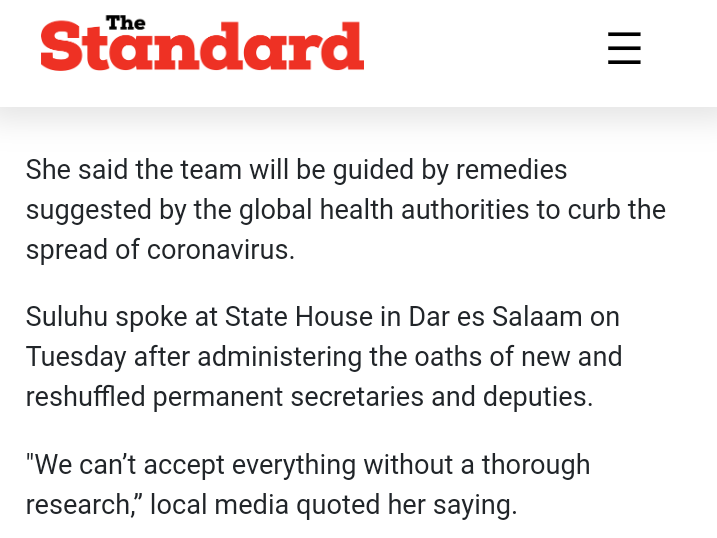 Content created and supplied by: ObserverNews (via Opera News )