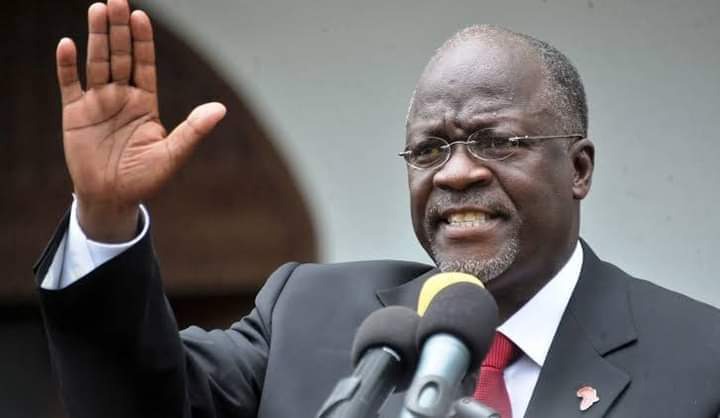 A kenyan blogger one Abraham Mutai has now come out to criticize Tanzania president John Pombe Maghufuli hours after his VP pronounced his demise.
According to Mutai, Maghufuli died due to covid-19 what the government did not confirm.
In what is seen as questioning the Almighty God, Mutai wonders why he (Pombe) denied the existence of the pandemic in the country.
"This world can be brutal. Pombe Magufuli denied the existence of Covid-19 and even claimed that his God has healed everyone in Tanzania. Now Covid has killed him. I wonder where his God was while Covid dealt with him cacophonously! Believe in Science. Always!," the blogger posted on his Facebook page.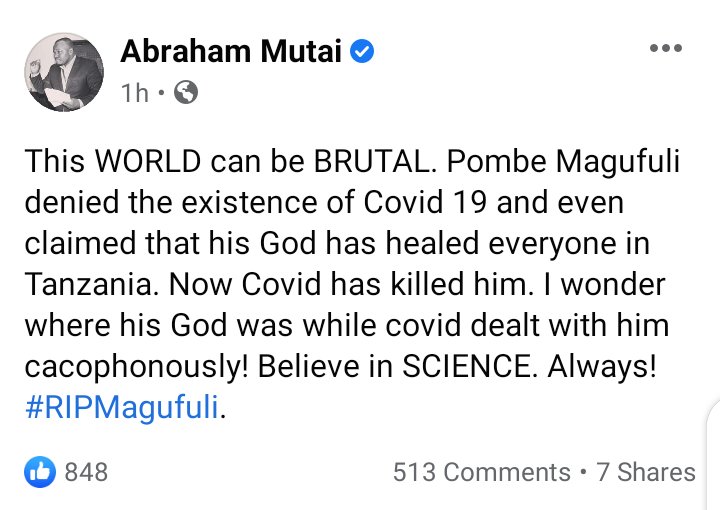 It in the public domain, where the late Maghufuli publicly declared Tanzania COVID-19 free, and advised his countrymen to continue with their normal daily routines.
Abraham Mutai went ahead and suggested to Netizens to always believe in Science.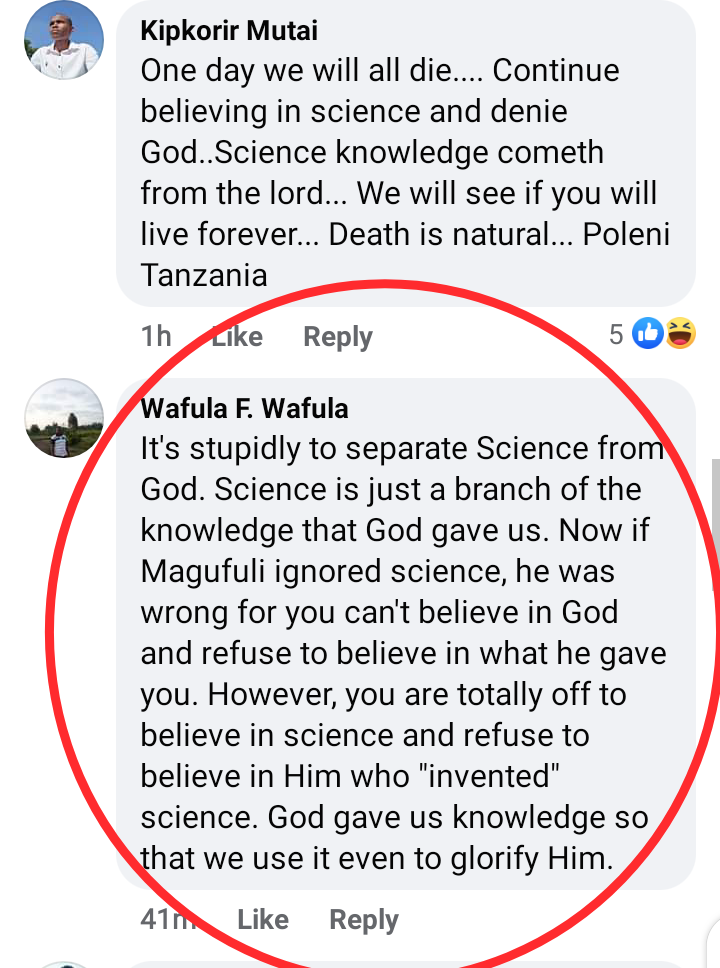 "It's stupidity to separate science from God. Science is just a branch of knowledge that God gave us. Now if Maghufuli ignored science, he was wrong for you can't believe in God and refuse in what he gave..." reads Netizens in part.
The same user corrected Mutai by telling him he was wrong to only believe in science and not God.
"You are totally off to believe in Him who invented science. God gave us knowledge so that we use it even to glorify Him," the user wrote.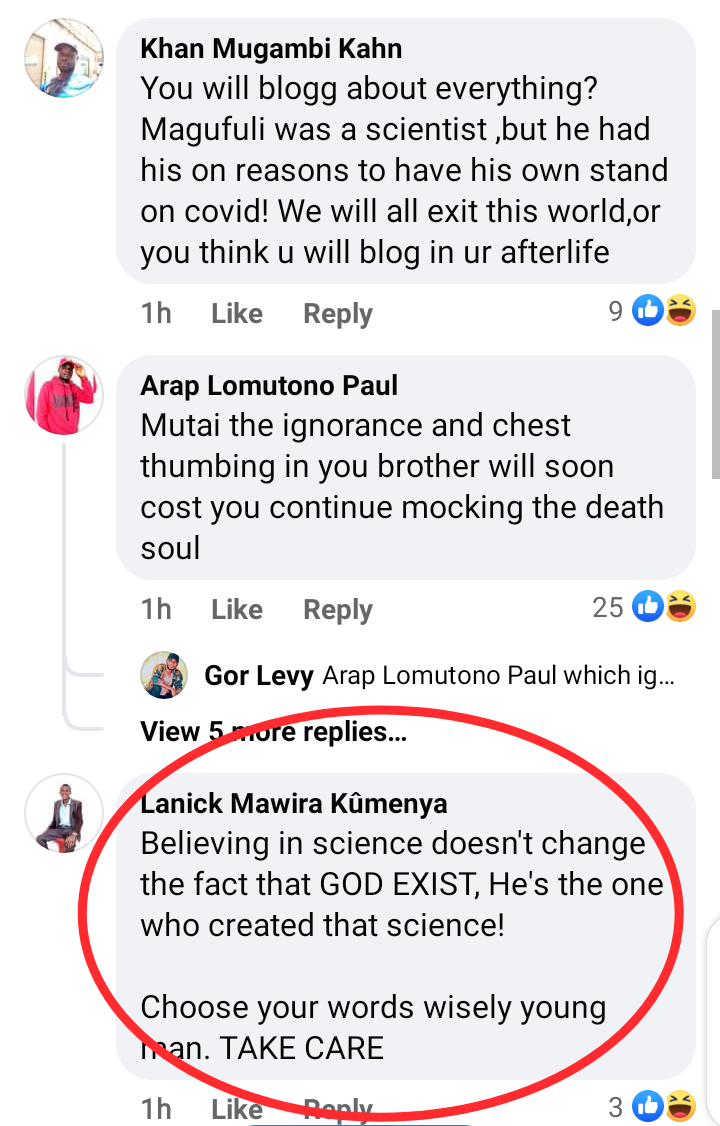 More to follow....
Content created and supplied by: Jchacha (via Opera News )