"Don't Interfere With My life When You Get To Power In 2022," Uhuru Speaks About 2022 (Video)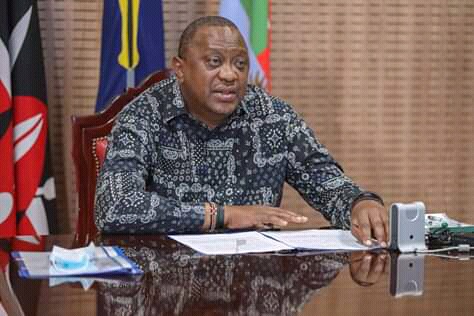 President Uhuru Kenyatta has taken to the public to reveal what he will do if his favorite 2022 candidate lose the elections amidst his sour relationship with Deputy President William Ruto.
While addressing the Committee chairs in State House on Saturday, October 17, 2020, the Head of State noted that his life will continue after his term comes to end in 2022 provided no one interfere with it.
"If my favorite candidate wins, I will be happy, but if he losses, my life will continue and that person who has won will never be able to interfere with my life, my developments, my ability to access good schools for my children, my businesses and my shamba," Uhuru said.
The meeting featured a section of members from both parties with the former opposition side represented by Senator James Orengo thanking and praising the Head of State for his work.
According to Orengo, what is happening in the government now, has never happened before in Kenya, asserting that it was a special occasion for the government to work with the former opposition for the benefit of Kenyans.
On his end Uhuru maintained that he was ready to wait for another five years to give his favorite candidate the backing.
"I am willing to wait for five years to give my favorite candidate another chance," Uhuru said.
He, however, noted that life will be normal should his candidate fail in the coming highly competitive elections that will see Kenyans divided should Uhuru and DP Ruto fail to unite.
According to the reports, DP Ruto did not attended the meeting, which he substituted it with his event in Meru.
Watch the video through the following link: https://youtu.be/DPzYtwx5-OM
Content created and supplied by: Emmanuel-Wamalwa (via Opera News )