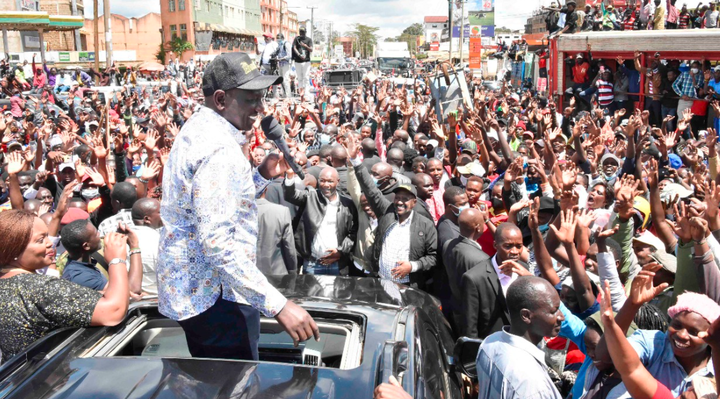 It's barely election year, yet it feels like we might just be headed to the ballots the next day. Campaigns have intensified all over the country as politicians drum up support for BBI or put across alternate ideologies. Wrangles and strife among the top political contenders have become the talk of the day.
And it's just getting started; this entire hullabaloo is coming in anticipation of the BBI referendum. There's still going to be an election afterwards and Kenyans are going to have an avalanche of politics.
Kenya has a notorious tendency to switch into a full campaign mode years before necessary. As leaders focus into driving political notions into Kenyans, all they can look forward is retaining their offices and not upholding to the tasks of their respective offices.
At the end of it, those who expect to be served are not only deprived of civil duties and responsibilities of the government to its citizens but also of leadership.
Reducing the campaigns period can significantly help bring back the nation's focus to development.  If we can add back some of the time we use in campaigning to progressive governance, the air would be ripe for change. Right now, everyone is just focused on getting themselves on the right side of political benefit.
Some countries have put in very strict measures to cut back on campaigns – regulating not only the time interval of campaigns but also the amount of money that goes into the whole exercise.
In Japan, campaigns run for only 12 days. France, a stable democracy has campaigns running for only 2 weeks.  
With such a short window, politicians have to put forth competitive arguments devoid of divisive politics.
In other countries, the people grow weary of campaigns not long after they begin. The longest campaigns ever ran in Canada was just 11 weeks, while in Australia it was 13 weeks.
Sometimes it has to go a distance further; to checking on the campaign spending. In the UK, no party is allowed to exceed 29.5 Million dollars in campaigns.
The benefit for these countries is that useful time and resources are channeled into more productive agenda and goals.
Without such measures, politicians may be encouraged to fraudulently acquire public funds to finance expensive campaigns.
 One way to curtail corruption in Kenya would be to burn down one of the most stubborn motives – campaign funds. 
Top image credit : citizentv.co.ke
Content created and supplied by: MueDan (via Opera News )