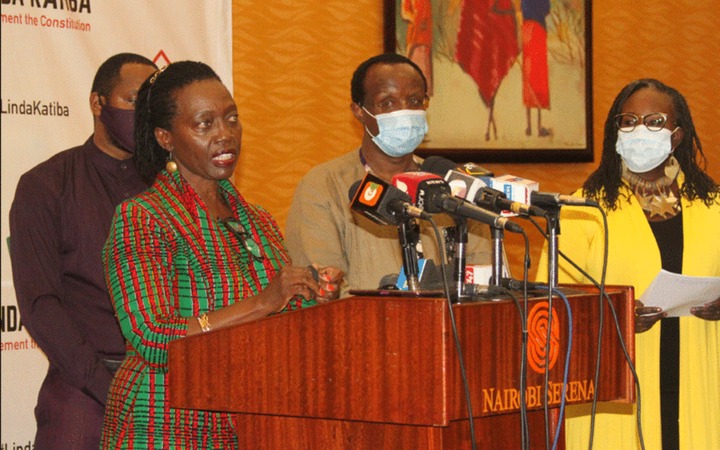 Narc Kenya party leader Martha Karua who has been forefront in opposing proposed changes in the Constitution (Amendment) Bill, 2020 through her Linda Katiba Initiative, has taken a new stand after more than 24 County Assemblies endorsed the bill on Tuesday passing the required threshold for a referendum.
Karua and her Linda Katiba proponents, led fierce campaigns against amending the current constitution through the Building Bridges Initiative (BBI), and with over 30 county assemblies unanimously nodding to the document, a referendum is inevitable halting her push in protecting the constitution.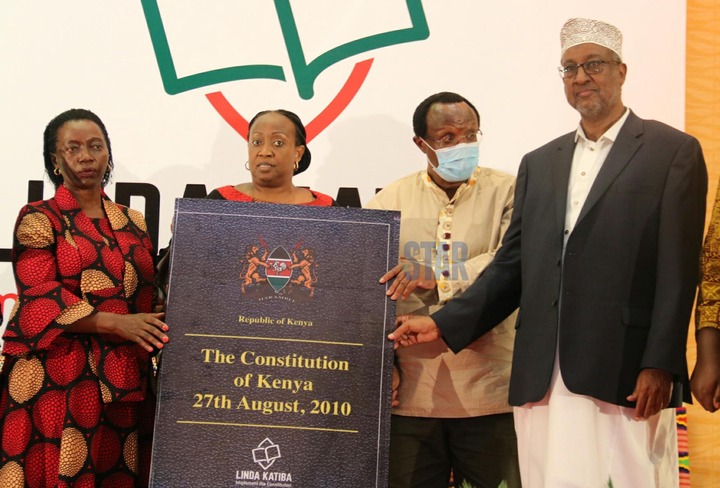 And now Karua who has in the past unsuccessfully vied to be the head of state, has now conceded to the proposed law changes after the impressive adoption of the referendum bill by counties, and now wants the proposed 35 per cent revenue share to counties be implemented in the next five months.
"The bait has been money first, politics later let the proposed 35 per cent of national revenue to the counties be allocated in the forthcoming June budget to enable its enjoyment this last year of President Uhuru's reign," she tweeted, shortly after the overwhelming support of the BBI bill.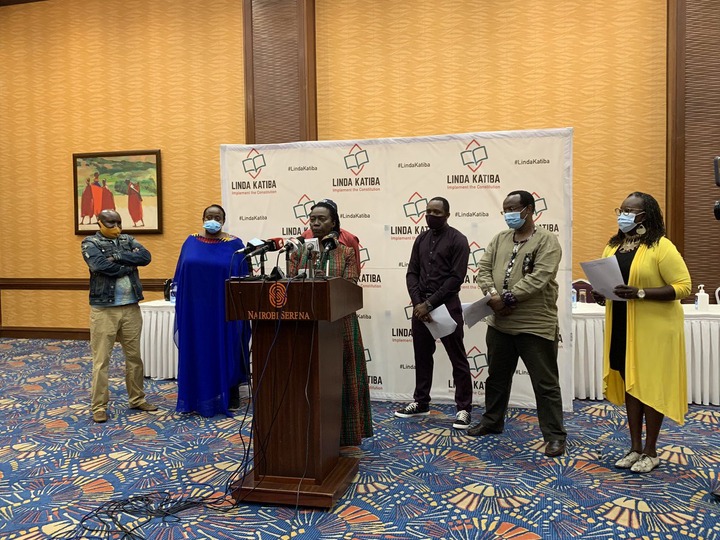 She futher said that "anything less will confirm fraud", referring to new proposed revenue sharing formula anticipated to end the stalemate in counties.
President Uhuru Kenyatta and his handshake brother Raila odinga, are pushing for constitutional reforms through the BBI, which will see an increase of the ward development fund from the minimum 15 per cent currently allocated to 35 per cent which is projected to end the county cash crisis.
After the overwhelming support for changes to the law in the county assemblies, the speaker of the national assembly is mandated to communicate the Bill to the Senate in seven days, and led the house in debating for the same in three weeks time.
Content created and supplied by: Frank-Njuguna (via Opera News )