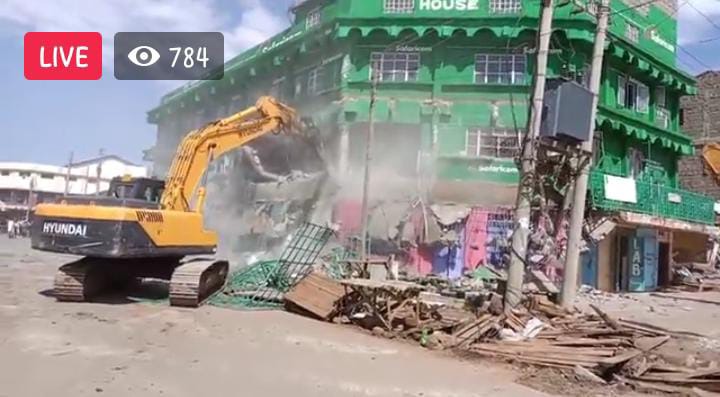 Residents of Nyandarua County in the Olkarau area are now counting losses worth millions of Money after Hundreds of Houses have been demolished today by the County Government.
According to the video seen by an Opera News Hub Reporter, residents have already taken to the streets demanding actions to be taken by the relevant authorities, terming the demolition as unlawful because they weren't notified before the government of Nyandarua took actions.
In the web video clip, Bull dozens can be seen pouring down both apartments and other single houses, even as residents watch their property being destroyed. This is indeed sad.
In another separate video clip, an old man has urged President Uhuru kenyatta to intervene in situation, adding that he doesn't have a place where he call his home because he has lived in that lad for at least 70 years.
Up to now, the government of Nyandarua under the leadership of Hon Francis Kimemua hasn't broken any silence. Families have been displaced and the exercise is currently ongoing.
Please click this video link to watch the whole video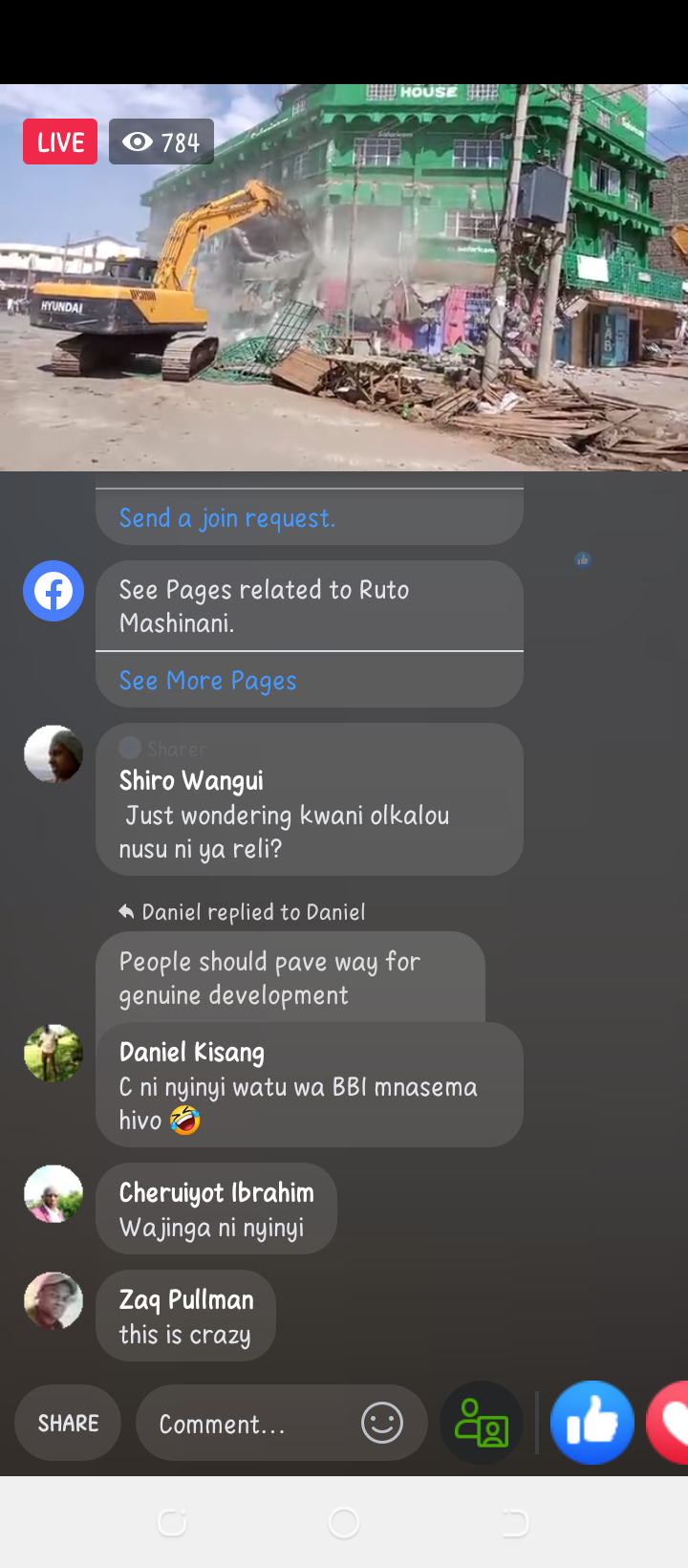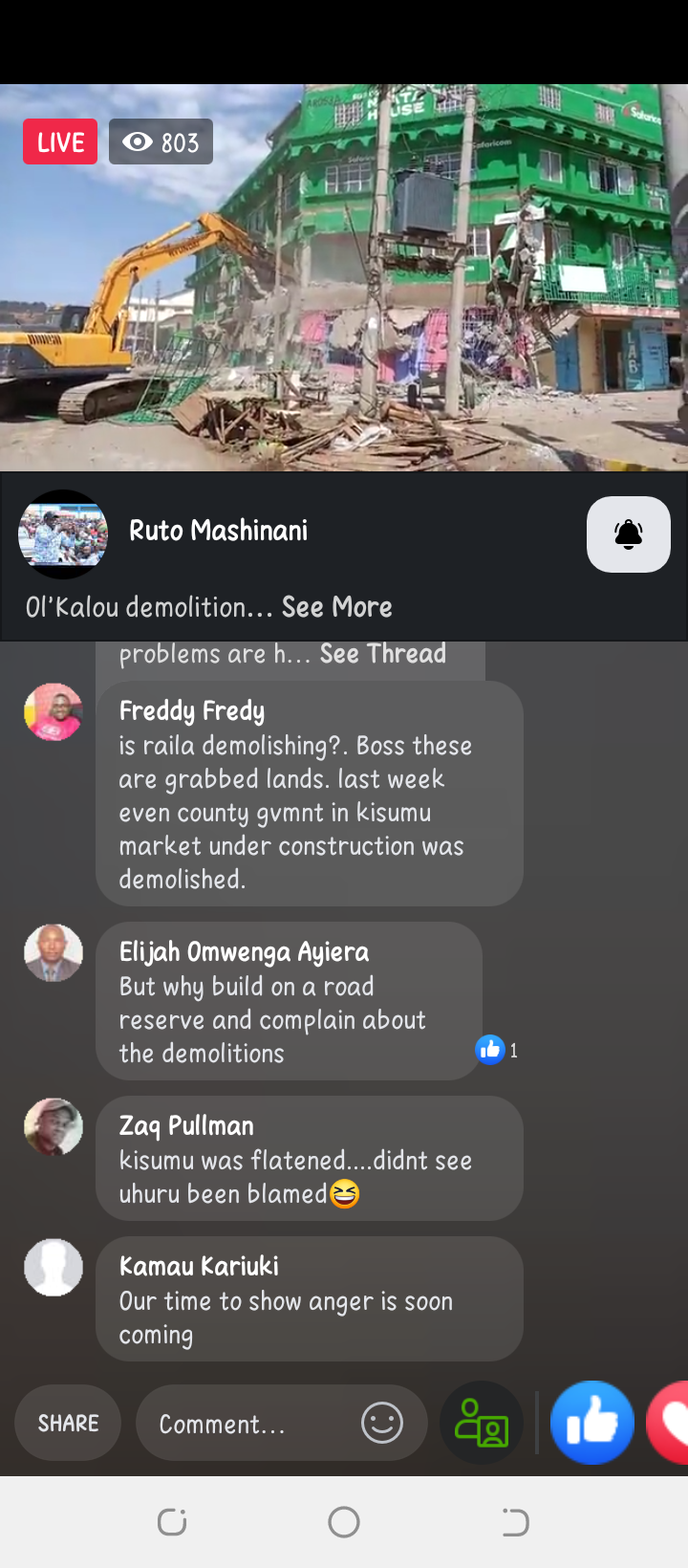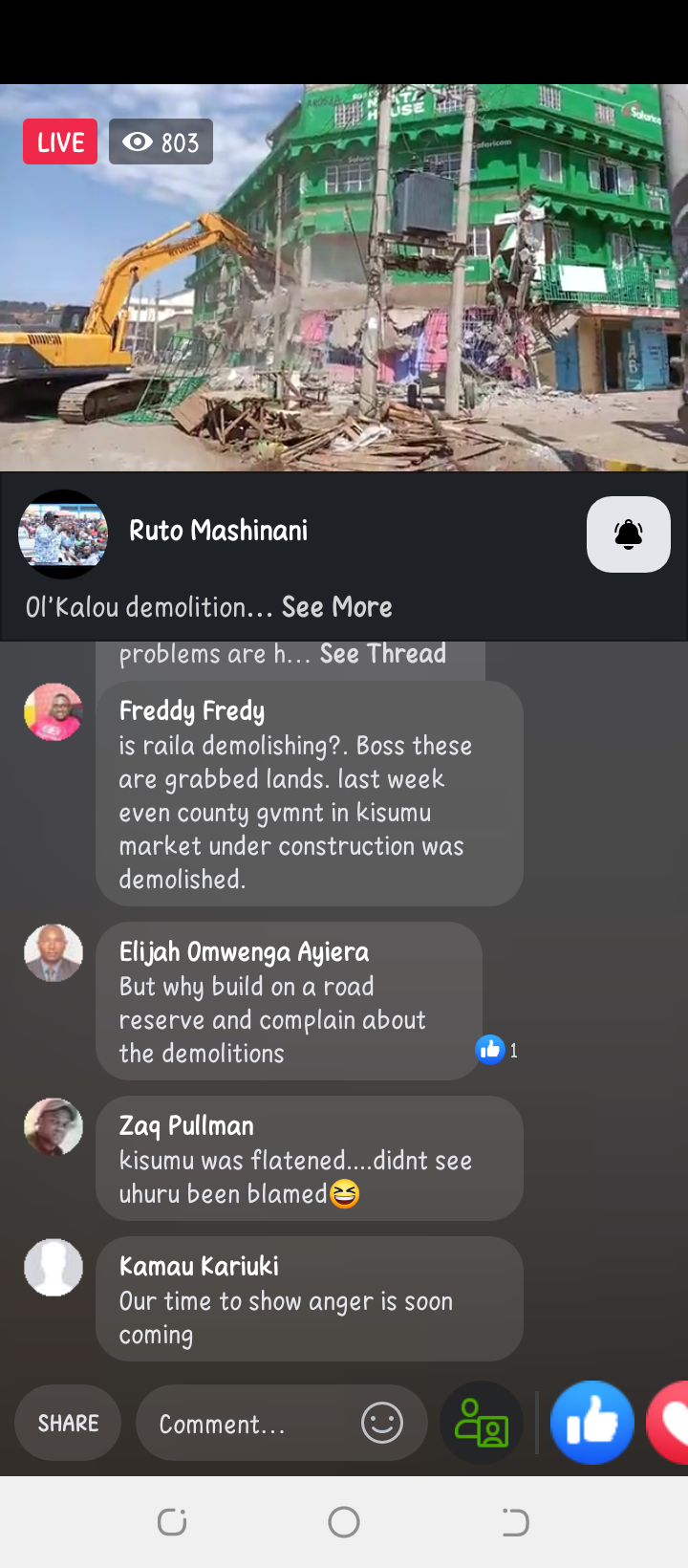 Content created and supplied by: Breakingkenya (via Opera News )