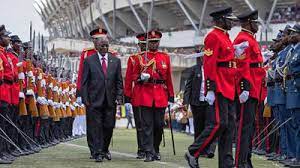 Many questions and fewer answers are being raised in Tanzania after military parade vehicles were spotted in the City of Dar es Salaam, the former capital of Tanzania.
It remains unknown why the military machines are going around the city amid speculation that a big announcement is in the offing.
Opposition Leader Tundu Lissu took to social media and shared some pictured alleged to have been taken from the Dar-es-Salaam.
"The countdown to the official declaration seems to be well underway. Military parade vehicles in the streets of Dar es Salaam," he said.
He also raised questions about why Vice President Samia Suluhu is busy touring the country when everything seems to be not normal in the country.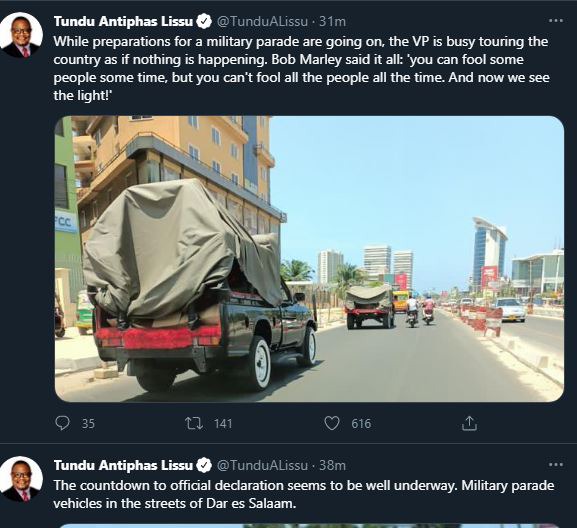 According to Lissu, Tanzanians are being fooled by top government officials, who are not ready to tell them the truth.
"While preparations for a military parade are going on, the VP is busy touring the country as if nothing is happening. Bob Marley said it all: 'you can fool some people some time, but you can't fool all the people all the time. And now we see the light!'" he added.
Content created and supplied by: WikiLeaksKE (via Opera News )