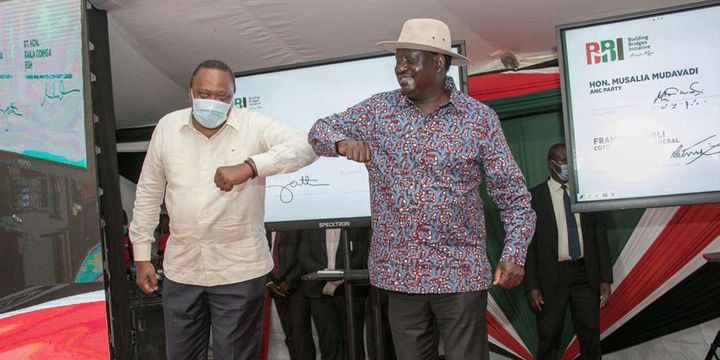 The Building Bridges Initiative has been a key subject of discussion as the country is set to hold a Referendum by the end of this year.
While the initiative has been facing hudkes with a section of the leaders dismissing it, Raila and Uhuru have remained adamant in pushing for constitutional amendments before the general election.
The two have received a major win today after IEBC gas begun to print the Ballot papers that will be used for the BBI Referendum.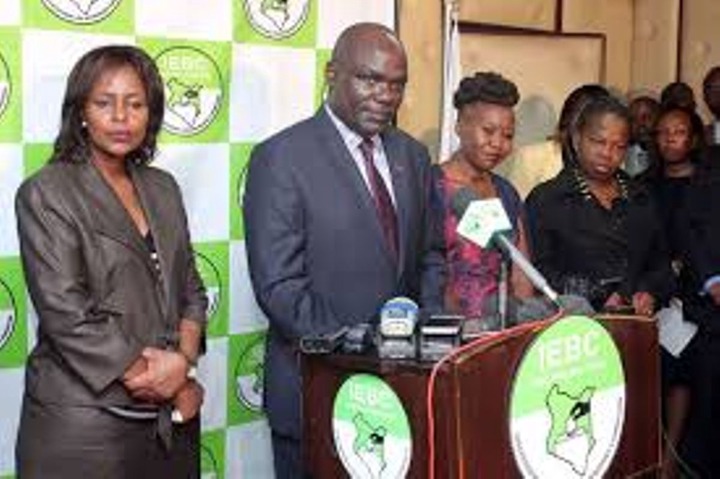 As established by the Star today, it seems IEBC is getting prepared for the Referendum after the Commission has been said to have already awarded a tender for the printing of the Ballot papers due the Referendum.
The Commission is targeting at least 20M ballot papers.
According to the Star, IEBC has included Referendum materials in a contract that has been awarded to a local firm.
IEBC has already stated that the Referendum will cost 14B while Raila Odinga has been insisting that a Referendum can only cost 2B.
This is coming at a time six counties have already passed the Bill.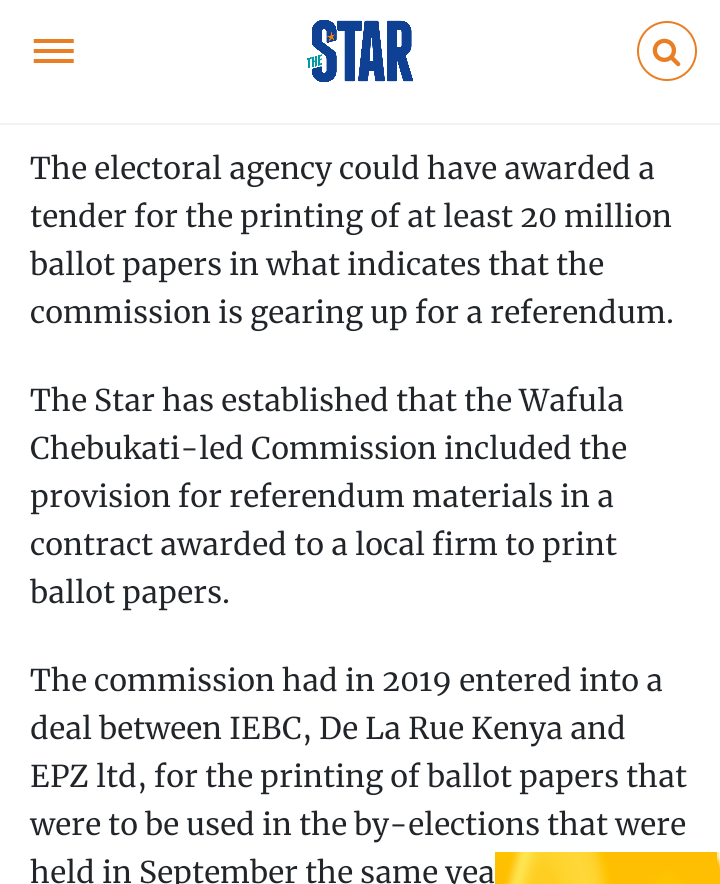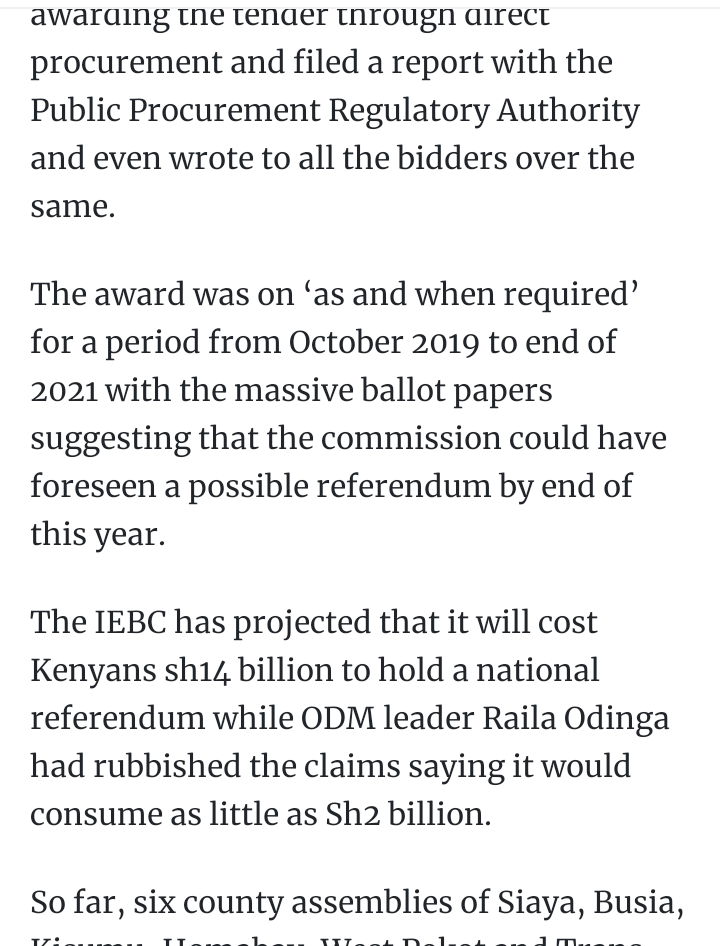 Content created and supplied by: KDMNews (via Opera News )