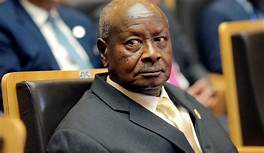 The European Union through the Head of the Delegation in Uganda, Attilio Pacific has said that there is still a strong relationship between Uganda and them but somebody is trying to kill it by spreading false information.
This was after the European Union (EU) Parliament claiming that they are moving to withdraw their support from Uganda after bitter elections that were held on Jan 14th this year.
However, the union has said that the relationship between the two is still intact though somebody was trying to paint a bad picture between them.
"Someone is creating problems between the European Union and the government. There is a lot of false information circulating and this is spoiling our relationship that has existed for the last 45 years," Mr. Pacific claimed.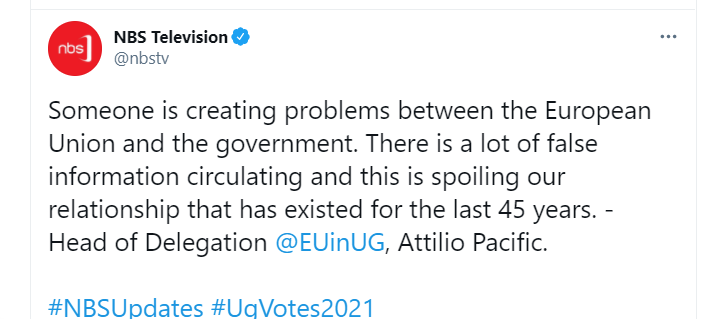 Earlier on, reports indicated that the union wanted to withdraw its support from Uganda after the bitter elections that saw President Museveni winning with 6 million votes. The union cited that the Ugandan government had violated the human rights act by arresting the NUP supporters, and many more abuses.
Content created and supplied by: Kenya-Best_TV (via Opera News )