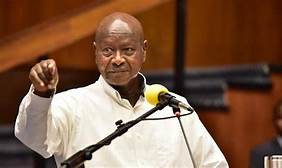 Uganda's president Yoweri Kaguta Museveni has maintained that the 2021 General Elections were peaceful and that the process is over.
Museveni who was addressing the nation on Thursday on the matters of Covid-19 and school reopening congratulated the citizens of Uganda for holding peaceful presidential and parliamentary elections and urged them to get back to work and stop wasting their time.
On January 28, the Electoral Commission announced Mr. Museveni as the winner of the elections where he garnered 6 million votes. His closest challenger Robert Kyagulanyi, alias Bobi Wine garnered 35 percent of the valid votes.
Concerning matters of reopening schools, the president announced that reopening will be in phases where the Universities and tertiary institutions will be given the first priority this March. He added that much of the learning will be done by means of online as face to face might be risking the lives of citizens especially the elderly as the pandemic is still worse.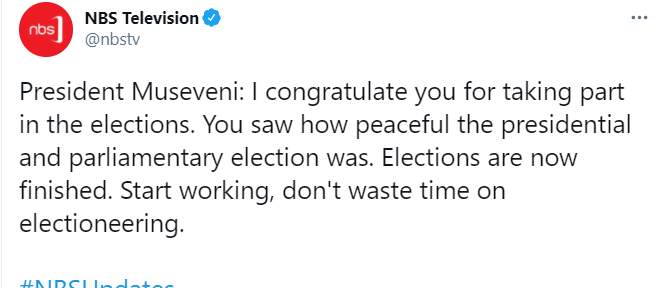 Museveni maintained that the reopening of bars will have to wait till the vaccine has reached the country. He said that they will be purchasing around 18 million doses of the vaccine and the health workers, security personnel and the elderly will be on the front line.
Content created and supplied by: Kenya-Best_TV (via Opera News )