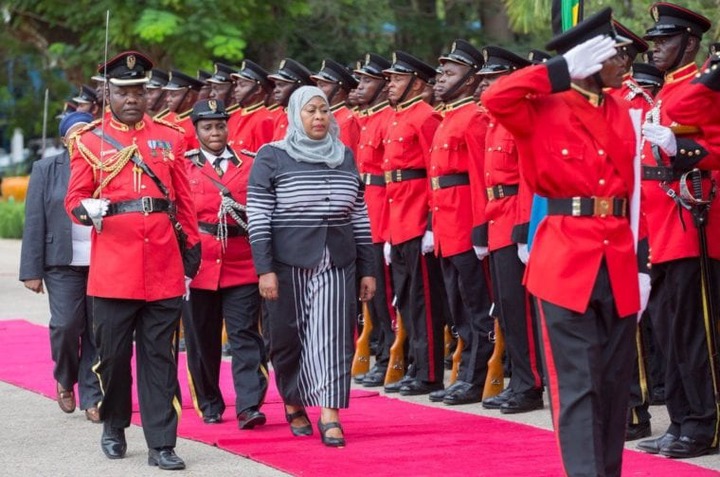 The President of Tanzania, according to the current constitution, is the supreme leader of all defence and security agencies, or simply the Commander in Chief of the armed forces.
Since independence - December 9, 1961, the presidents of Tanzania have been men; starting with Julius Kambarage Nyerere (1962-1985), Ali Hassan Mwinyi (1985-1995), Benjamin William Mkapa (1995-2005), Jakaya Mrisho Kikwete (2005-2015) and John Pombe Magufuli (2015-2021).
All the above-mentioned presidents have also been enjoying the title "Amiri Jeshi", which loosely translates to (The Commander in Chief), of the armed forces.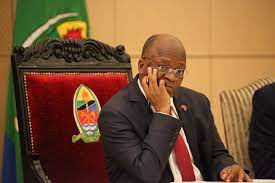 Since Tanzania prefer the Swahili language to English, Amiri Jeshi has been a common title as compared to the Commander in Chief.
According to sources, Amiri is an Arabic word meaning "great male leader.", in this case, male presidents.
However, on March 18 2021, President Samia Suluhu Hassan became the first female president in the Swahili speaking nation.
This means Amiri Jeshi cannot be used while referring to female President Samia, instead, she will be called Amirat Jeshi, the opposite of Amiri Jeshi.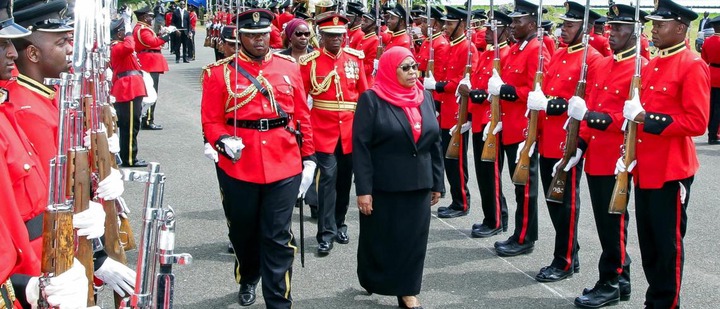 Amirat is a word of Arab origin before it was absorbed by several African languages, which means "Queen."
For that reason, Tanzanians and even politicians, the media are being urged to shift from Amiri Jeshi to Amirat Jeshi as their new vocabulary.
In other words, President Samia won't 'enjoy' the popularly known and coveted title of Amiri Jeshi".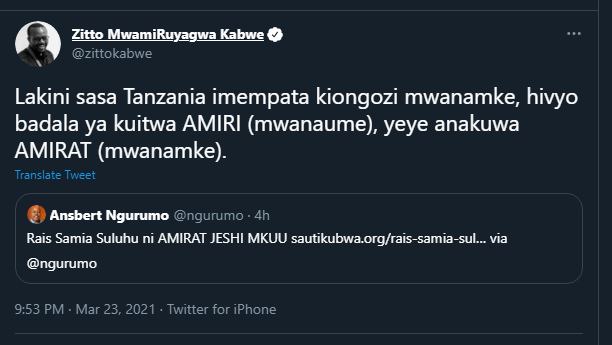 Have you learnt a new vocabulary today? If yes, give it a thumb up and share it with your team.
Content created and supplied by: pmeja (via Opera News )