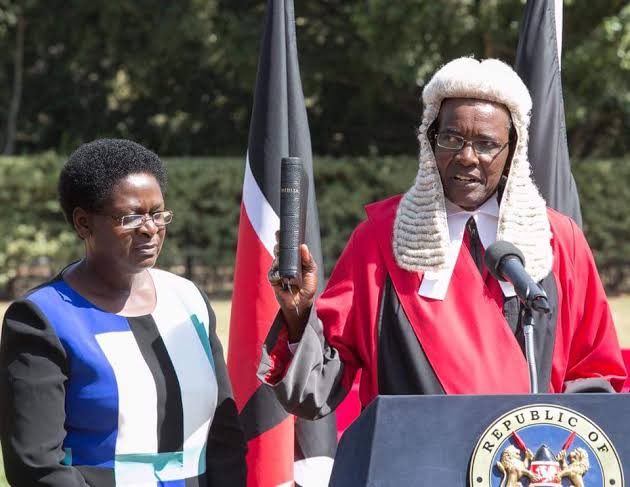 The former chief justice David Maraga is said to have set standards and made history in the judicial service of Kenya. Maraga retired earlier last month and appointed his deputy Philomena Mwilu to serve as the acting chief justice.
The former president of judiciary worked hard to uphold the supremacy of the judiciary. He also made steps in uphelding the indipendence of the judicial arm of government. Maraga was in the frontline to condemn the executive from interfering with the indipendence of judiciary. He was not at anytime compromised to act out of the judicial system.
David Maraga made history in 2017 after nullifying the 2017 presidential results stating that it was full of malpractices. Since then the executive had been fighting the judiciary but he was never swayed by the pressure. In his parting speech when leaving office he was seen to attack the executive for deminishing the judiciary and delaying judicial approvals.
Yesterday out of the thirteen names of applicants who have shown their willingness to assume the office of the president the names of the supreme court judges were missing. The above reasons might be the one creating fear among the judges. We are moving to another electioneering period when the judiciary has critical cases to make jurisdiction.
Content created and supplied by: Nzangib (via Opera News )