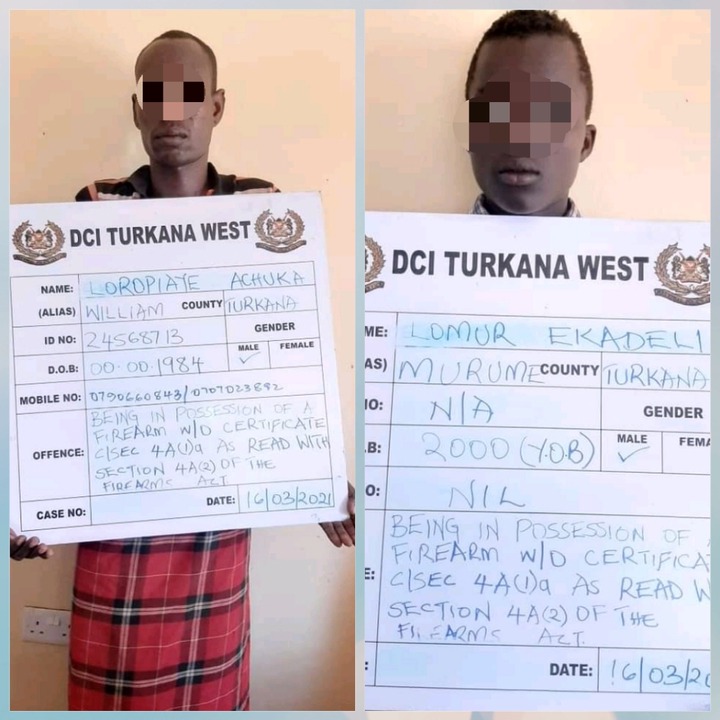 The law enforcement operatives have ben working round the clock in the northern Kenya regions to curb and eradicate the rising cases of banditry attacks and recovery of illegal firearms.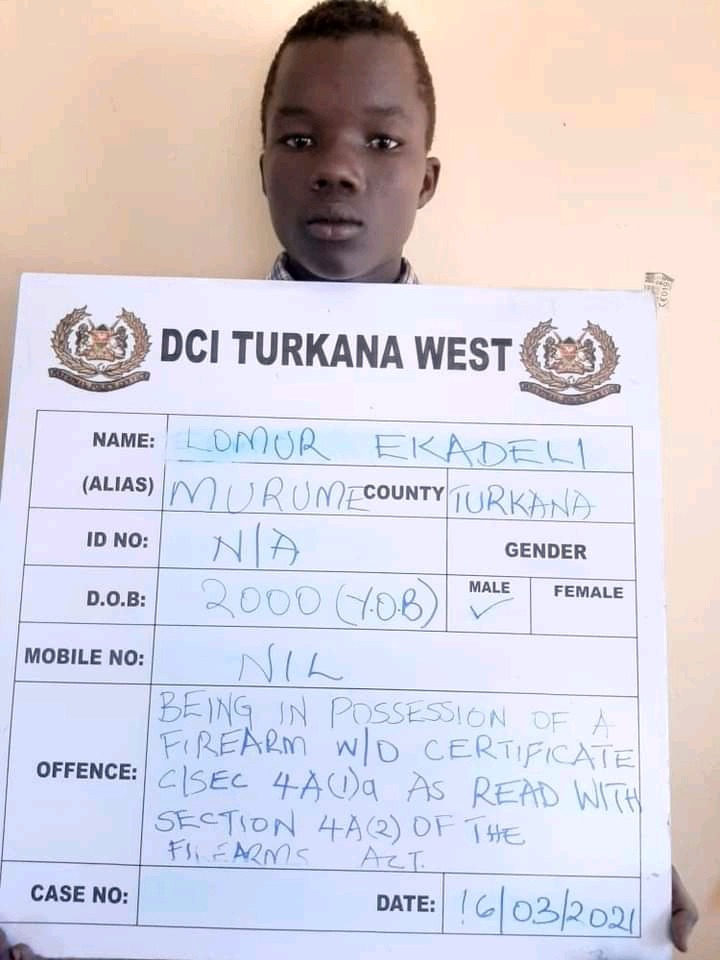 The DCI in collaboration with the Kenya and administration police services have today arrested two suspected bandits at the Liokore roadblock. This was after a tip off by the locals on arms smuggling in the region.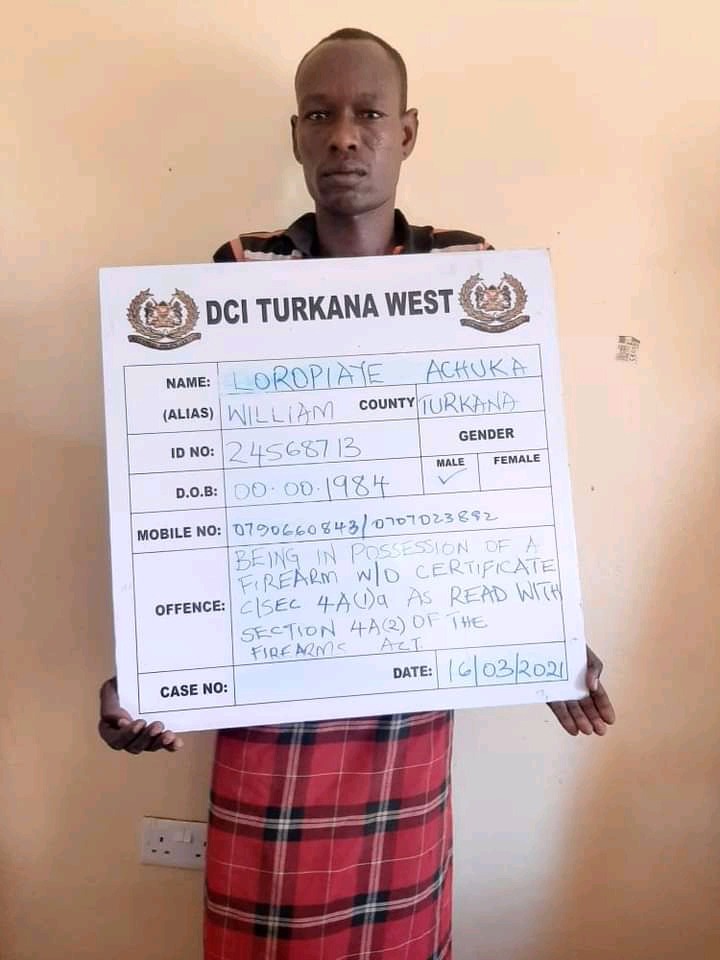 They confiscated lethal weapons comprising of 2 AK-47 rifles and a G3 rifle from a motorcycle rider and his pilion passenger identified as Lomur Ekadeli and Loropiaye Achuka aged 21 and 37 respectively. The two were allegedly riding from Kakuma towards Lodwar carrying the stripped firearms in a 50kg sack.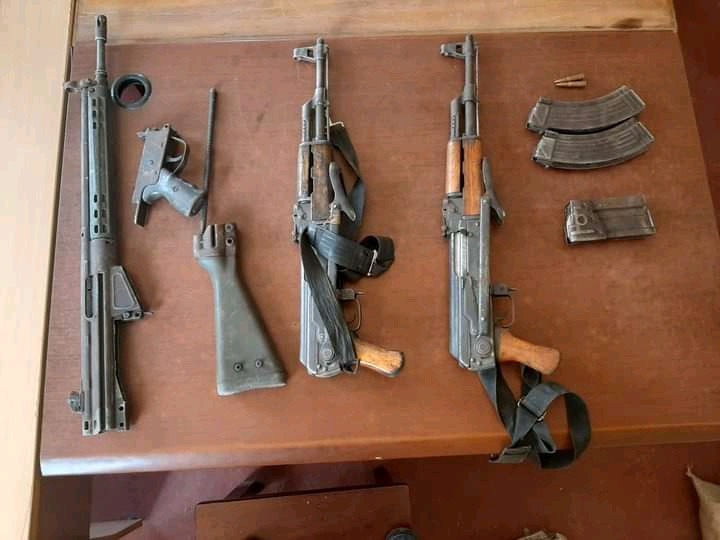 Two AK-47 and one G3 empty magazines were recovered alongside two separate ammunition rounds. The suspects were unable to give reasons for possession of the deadly firearms and were arrested and taken into custody in Turkana.
Investigations are ongoing to establish the motive as the ballistic experts examine the firearms. The local authorities thank the residents for their collective collaboration in the matter.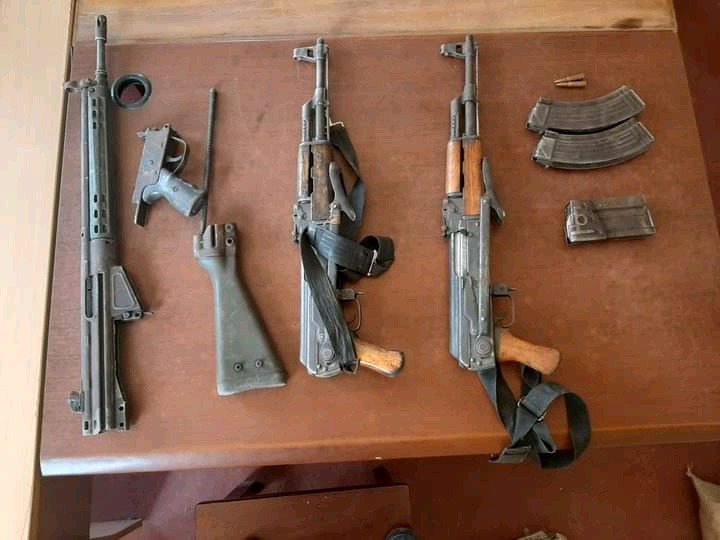 Content created and supplied by: Chiefchef (via Opera News )