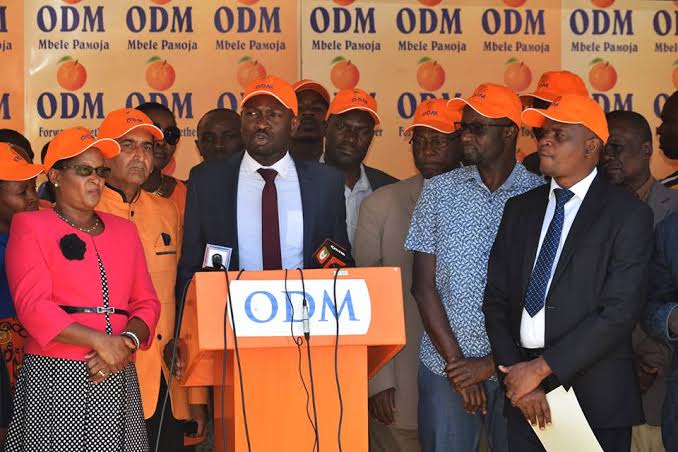 The race to State House is undoubtedly becoming tougher and rougher as the 2022 general elections draws closer with political temperatures on the rise. According to most Kenyans the presidential elections is set to be a two-horse between Deputy President William Ruto and the Orange Democratic Movement (ODM) party leader Raila Odinga.
Most Kenyans are expecting the incumbent President Uhuru Kenyatta to back the former Prime Minister as a result of the historic Handshake that was witnessed between them in 2018. This is also in consideration of his sour relationship with his deputy who many people see as a threat to democracy and national progress because of his corrupt track record.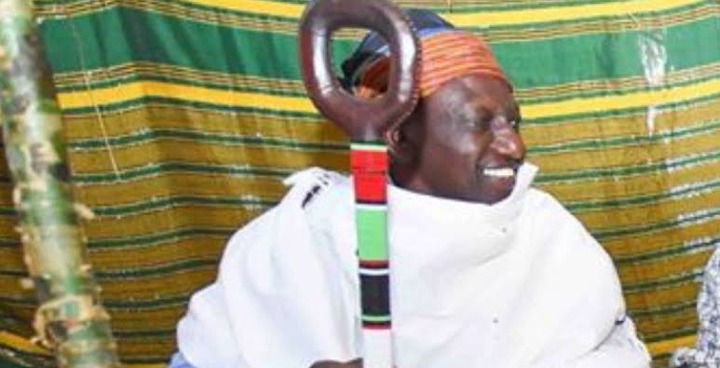 [PHOTO: William Ruto, the master of looting, CEO of Global Corruption Organisation, chairman of Kenya Witchcraft Association and leader of Ufisadi Daima Alliance (UDA) party]
While many people across the country including political leaders are expecting President Kenyatta to support Baba, there are unsubstantiated rumours that he might opt to back the Amani National Congress (ANC) party leader Musalia Mudavadi. This however has not been taken lightly by Raila's fans and supporters including most of President Uhuru's political allies from the Mount Kenya region.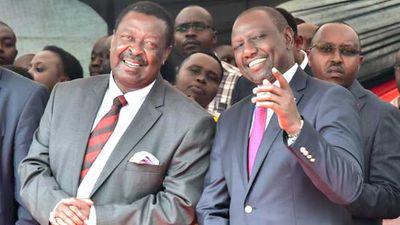 Politicians allied to the ANC Party leader have been requesting Baba and his team to shelve their political ambitions of succeeding Uhuru and instead back Mudavadi. The ODM Party through their controversial and vocal politicians has now come out in public and addressed their stance on succession politics.
According to reports by the Star News, the Suna East Member of Parliament Hon. Junet Mohamed has now revealed that the rumours about President Uhuru Kenyatta supporting ANC Party leader are just stories to them. The legislator added that the ODM party will stop at nothing to assume power in the coming 2022 general elections and successfully form the next and much awaited government of the people.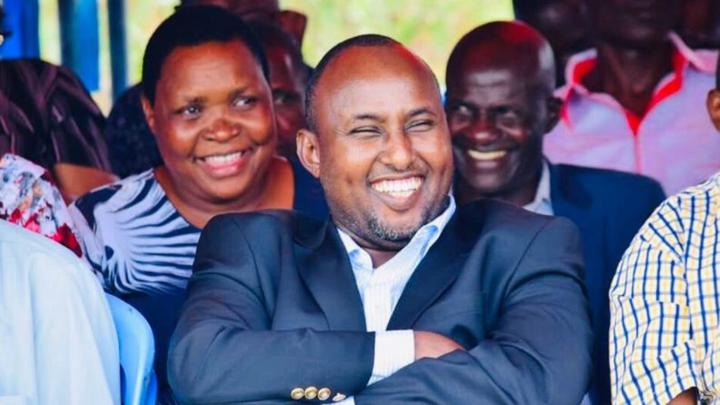 According to most Kenyans, Mudavadi has too few supporters to send the Deputy President home and therefore he is not the best pawn to use against the DP. Many people are looking forward to dethroning the Sugoi waste product using a candidate who is loved by many people and a wise politician who always moves large crowds.
According to the Star, the politician who has always won the heard of many people across Kenya, Uganda, Tanzania, Burundi, Rwanda, Nigeria, Ghana, Cameron, South Africa and the entire Africa is none other than the former Prime Minister His Earthquakeness Raila Amollo Odinga. His strong influence among the African people is also by virtue of holding a powerful office in the Africa Union (AU) as the Special Envoy for the AU in charge of infrastructure and also as an African Father of Democracy.
As people from central Kenyan and the entire Mt. Kenya region together with our kingpins and the GEMA community leaders, we have fully endorsed Raila as the designated President set to succeed our chief kingpin President Uhuru Kenyatta. Everyone is singing only his songs and we have even forgotten our mother tongues. The only language we speak is RAO. The majority of Kenyan people are in full support of MP Junet's words.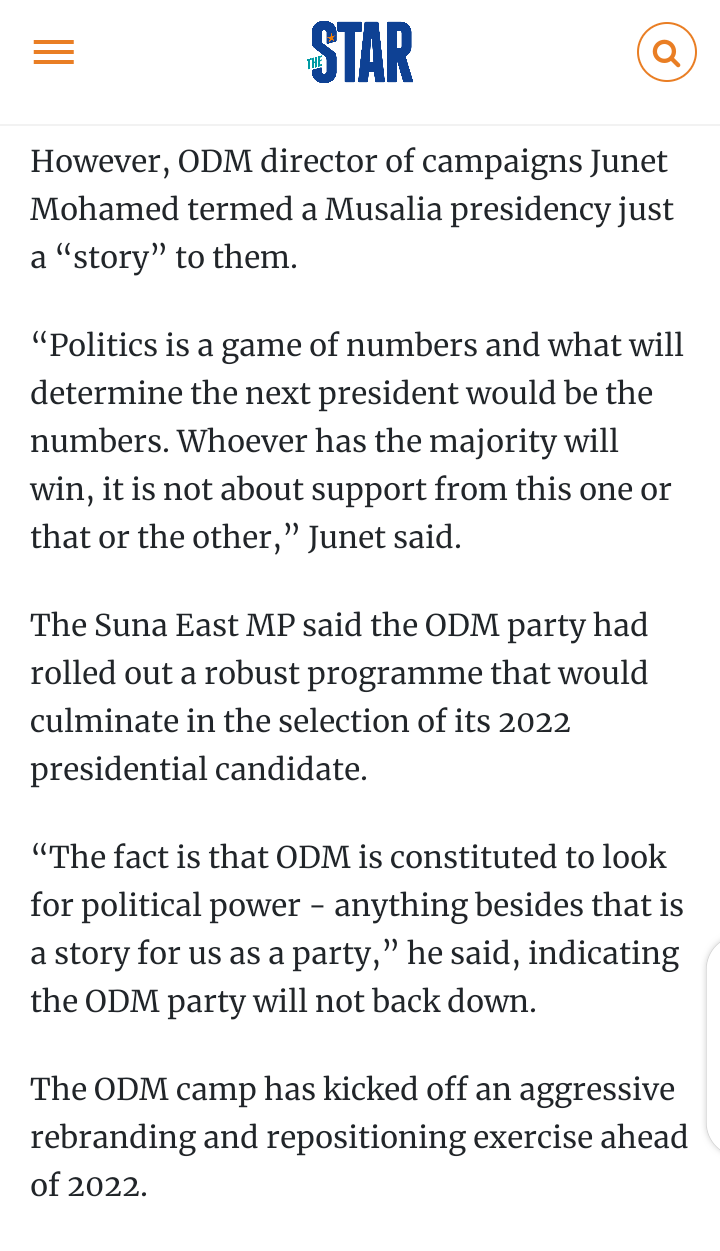 In consideration of the worsening economic, health, education and social situation of the country, Kenya as a nation needs Raila more than he needs Kenya. His Presidency will bring a lot of change. Having Ruto as a President in the government, he will only worsen the situation. Simple logic: Uhuru is generally a better leader than Ruto, Uhuru has failed Kenyans and therefore, Ruto will not only fail Kenyans but definitely kill them.
Whoever loves our country will support a reformer and a leader who knows the country's history and past mistakes. The man is the wise guy from the lake region who also has mammoths of supporters from the coastal region and of course in Nairobi County. Though many people from Nyanza like to align themselves with him, he is a tribe-less, uniting and peace-loving national leader.
Follow me for more instant updates, trending stories, informative articles and inspirations.
Content created and supplied by: Felicis.Marshall (via Opera News )