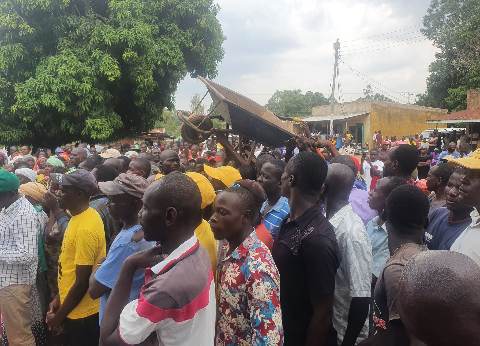 The vigorous race for the Matungu parliamentary by-election is getting stiffer as majority of independent candidates in the race bowed down to pressure and opted to step aside and support UDAs candidate. Close to 10 independent candidates have so far downed their tools on retrospect to DPs man Alex Lanya.
The race has now become a two horse race with ODMs candidate bringing up a stiff competition to UDAs candidate. The region has seen more political campaigns than ever before in the history of elections in Kenya. Taking the mantle for Alex Lanya is former Kakamega senator Bonny Khalalwe who is Lanya's chief campaigner in the region.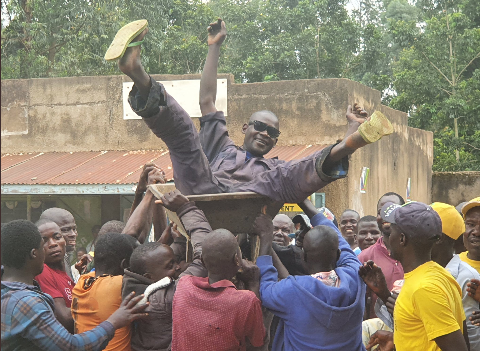 UDA seems to be taking charge as their wheelbarrow symbol seems to be resonating with the area locals. Taking to his twitter handle Bonny Khalalwe posted how the hustlers express was taking shape as thousands of residents came out in large numbers in Etete, Matungu constituency.
He wrote; Hustlers express their political party of choice at the Etete Matungu rally today.
Content created and supplied by: Realmuosho (via Opera News )