This young Uhuru Kenyatta with his other kind. The photo looks brilliant and so revealing. Uhuru Kenyatta seems to own a gun at the age of 8. He looks elegant and Soo smart by that time.
The dreams of becoming the president are very humid. A very young kid and face telling a story of building a nation from where his father left. He seemed superior from other kids because of this he used to own.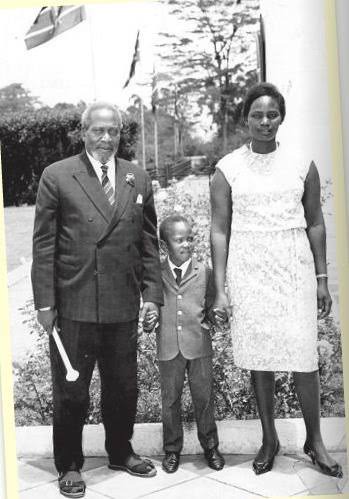 This Uhuru and his parents. In a suit and a leather shoe. By his age at that time, this signifies the state of his father's wealth. Many could not get such and if they got, it was by chance and not by right.
The beautiful family of Uhuru Kenyatta promised his success in life. The gear he started with from his family update signifies how a successful person is raised up.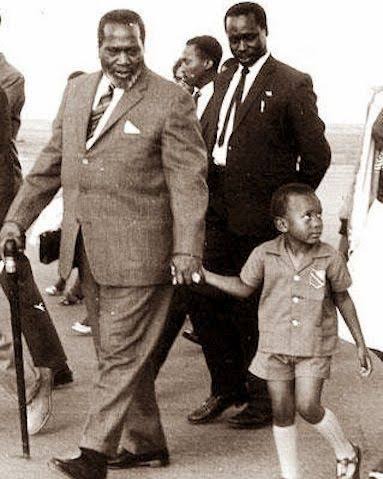 His father walking him around leadership territories and being anxious about what is going on but his father couldn't let him go. Instead he hold his hand firmly and walks him around the corners of leadership.
This is how parenting occurs, as a parent one should hold his or her child and show him or her the way out. Success also depends of good parenting.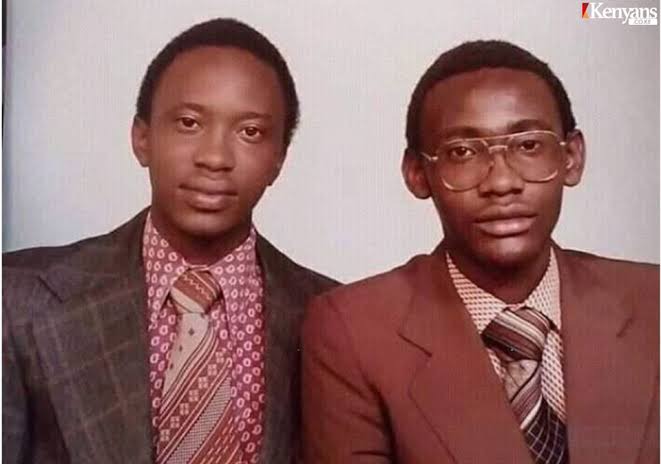 The young man in late twentieth century looks energized and vigilant to hold the title of an Kenya star. The mode of dressing speaks everything. A office man dressed in nice suits of high-class level.
Content created and supplied by: PaulSherman (via Opera News )